I have said it before and I will say it again because it remains true and most likely will forever. A mortgage, for most, is the biggest financial commitment they will make in their life. It is natural, at a certain point in that commitment to want to save money, everyone wants to save money, no matter how much of it they have. Remortgaging or to put it another way – streamlining the largest debt in your life – produces colossal savings – with some saving £1000's per year.
Remortgaging ; The process of moving your current property loan or mortgage to a new deal. This can be with your lender, or with an entirely new lender. But it is also prudent to check existing customer deals with your current lender also and decide on the best way forward. 
What Does Remortgaging Really Mean?
So, to put this simply, I would ask the question- Did you shop around when looking for your TV for the best deal? The answer is most likely yes. A week later did you see another deal that was better? Probably yes as well. The same logic applies to a mortgage. A mortgage is a lifetime commitment – correct – but you can seek a better deal elsewhere after.  Save the money and buy another tv perhaps, go on a holiday, enjoy your hard earned money by seeking the best deal, that is where we come in.
We are not here to switch you at your expense, we are here to guide you in making the right decision for you, be that immediate, not at all or in the future, we give professional advice that will put your mind at ease in a sometimes stressful and time consuming process. As with most things in life, remortgaging comes with its pros and cons and that is what we will explore in this article.
Why Would You Remortgage?
People choose to remortgage for any different reasons, including; 
Your current deal is about to end.
The best mortgages generally last between two and five years, usually fixed rate, tracker or discount mortgage.
At the end of this 'honeymoon' period, your lender will put you on the bog standard rate (SVR). More often than not it is a higher rate than you were on before and higher than the best buys that are available to you. If so, you want to be ready to remortgage to a cheaper rate. 
Top Tip:
Start looking around 14 weeks before your current deal is due to end.
Sometimes people are stuck in a mortgage that has an early repayment fee, or in a high interest mortgage, trapped by not passing affordability checks. You might have seen on the news, 'Mortgage Prisoners Freed'. Well, there are new criterias rolling out and helping 100's across the UK be freed from high interest and even if you fall in the early repayments bracket – often 2-5% of your outstanding loan, plus a sneaky exit fee – it doesn't mean you shouldn't consider it. We specialise in this and can sit and do the math with you!
Top Tip 4: Remember to ask your current mortgage provider about early redemption penalties, leaving your mortgage before the agreed date can sometimes incur a penalty.
You want to overpay & your lender won't let you.
Financial circumstances change all of the time, maybe a pay rise or slime expected money has come your way and you would like to pay extra but your lender won't let you or will only grant you a small overpayment amount.
A remortgage in this instance will allow you to reduce the loan size and perhaps get a cheaper rate as a result. But watch out for any early repayment charges or exit fees you face, and compare the amount to what you would save with the new mortgage. 
There are so many more reasons that people look to remortgage such as, wishing to borrow more money, worried about interest rates and a home's value skyrocketing. Whatever the reason for the thought crossing your mind, the first step is to ascertain exactly what you wish to gain from remortgaging. This will allow you to decide which type of mortgage type is most appropriate and if you are unsure, our highly skilled mortgage brokers can help.
What Suits Your Situation  Best?
Decide what suits you best; for example; Fixed, variable or tracker through research (we can advise you on this by the way, you are not alone)
Top Tip: When you compare rates, make sure you are comparing like for like. 
Have You Spoken To Your Current Lender?
Speak to your current lender, this can often be the cheapest option as you avoid paying for a new valuation and legal fees that are associated with remortgaging.
Top Tip 3: Once you know what your current lender can offer you, look to see what mortgage options are available and see if another lender can improve on the current offer that you have.
Remortgaging is not something that you are automatically entitled to. Your 'entitlement' is based on individual circumstances. Your home will require a valuation as well. This can be anything from a 'drive by' valuing to a detailed survey conducted on your home.
What If The Valuation Isn't What I Expected?
You get your valuation back and your jaw drops to the floor and your anxiety levels rise, don't worry! You are entitled to get a  Chartered Surveyor to survey to come out and assess your home and provide a valuation to see if your lender will reconsider their original valuation based on further evidence.
What Is Involved In Remortgaging?
You will need to submit specific paperwork to your new chosen lender. This includes:
Proof of your income

Information about your expenses and outgoings

Proof of your residency, such as a passport or driving licence
Your lender will also conduct a credit check, so it's important to check your credit is all up to scratch.
But wait, there's just a little more…
A conveyancing solicitor is what you are looking for, what they do is:
Undertake a local authority search or to organise indemnity insurance.

Organise the transfer of debt from one lender to another.
Other Lenders will offer a free standard legal service to complete the legal side of the process for you as an incentive to move your mortgage to them.
While there are many reasons to remortgage, like I said, there are many reasons not to.
What Are The Reasons Not To Remortgage?
When your mortgage debt is really small.
When your loan falls below a certain amount, the benefit of switching lenderlenders starts to become not worth it, you are less likely to make a saving if the fees are high, with some lenders not even considering mortgages below £25,000.
You can always shop around, but the likelihood here is that it will only ever be window shopping as the smaller your mortgage, the worse the effect of any fees that you need to pay will be.
Your early repayment charge is huge
If your early repayment charge is huge, then to be completely honest, you would be an absolute fool to move at that time. If it costs too much to free yourself from your current deal, then it's important to prepare yourself as I said before and get ready for when you can.
You can ask your current lender to let you switch to another deal of theirs and do a reduced early repayment charge. 
Your home's value has dropped
If you had a 10% deposit when you initially bought and you were fortunate enough to get a good mortgage, borrowing the other 90% of the value. Now, you are in the situation that your home's value has dropped and the amount you now owe is a bigger proportion. This is a nasty thing called evaporating equity. Regardless of you making payments and making them on time. The only thing that can be done in this situation is to stay put, make overpayment where you can afford it (if you aren't overcharged for it) and wait for the prices to go up again.
The process of remortgaging a property usually takes between 4 and 8 weeks from start to completion, but we would recommend if it is in your thoughts and it isn't for the right now, that you start looking at your options well ahead of time, so that when the time comes, you are prepared to take the step straight away and start making those savings and put your hard earned money to better use.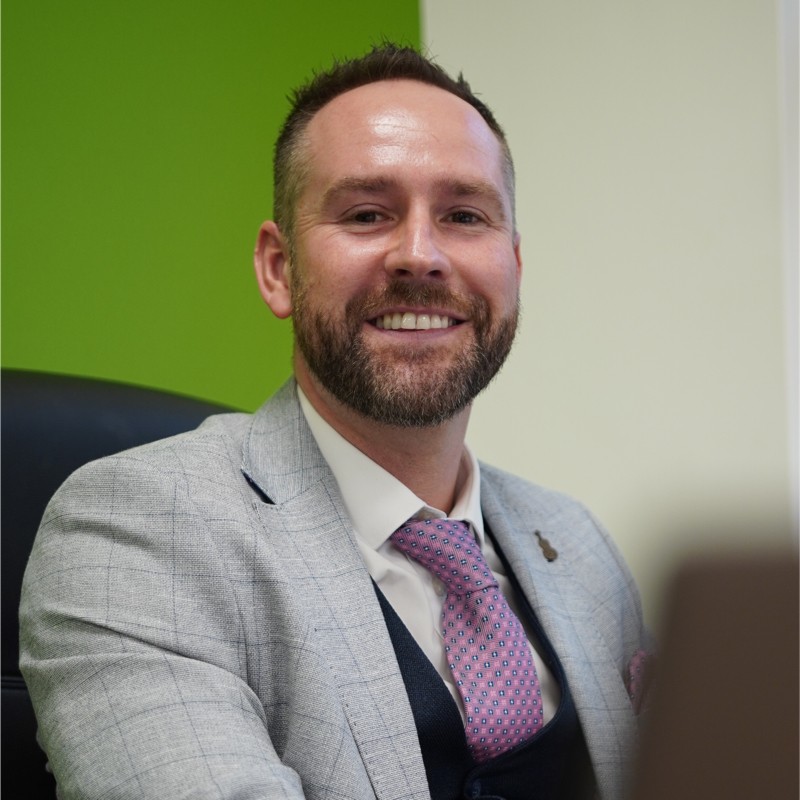 Helmut Elstner
Managing Director – Independent Mortgage Broker and Insurance Advisor
Helmut started working in financial services in early 2012 and founded The Mortgage Clinic in Belfast in early 2015. He specialises in all types of mortgages from First Time Buyer, Co-ownership, Self Build, Home Movers, Remortgages, Debt consolidation, to Buy to Let.
Three Best Rated Winner 2021
Winner Mortgage Broker of the year 2020
Top Rated Advisor 2021 on Vouchedfor