Advice For Home Movers
Moving house is and most definitely feels like a mammoth task no matter how much preparation goes into it. It's the bumps along the way that make it so memorable though, nothing in life is meant to be easy, that is why at The Mortgage Clinic, we aim to take as much of the stress off your shoulders as possible. 
With so many things to remember and execute, it is easy to overlook something that can have a knock on effect on the move. 
This guide explains your options and also little helpful tips that will guide you easily through the moving process.
So What Are Your Options?
When you decide that you want to sell your home, the first thing you need to think about is whether you are going to be transferring your current mortgage to a new property – porting – or you can start the process of finding a new deal altogether – with your current lender, or a different one. 
What we do at The Mortgage Clinic is give you all of your options, laid out in an easy to digest way and we help you come to a decision based on what suits your situation.
Porting
Most mortgages that are on the market these days are portable – meaning you can move your mortgage over when you move house. You still go through the process of applying again for your current mortgage product, and if the property you wish to move to is higher in price, you will have to increase the size of your mortgage. 
Sometimes your lender will ask you to take out a new mortgage that covers the price difference of the properties. There may be new fees involved in this process, so it is important to discuss this with your lender so you are not left with a nasty and unexpected surprise. 
Apply with a New Lender
You always have the option to replace your current mortgage, taking out a new loan completely. You may find that you get a better deal taking this route, but it is very important to consider all of your options and model the costs in doing so accurately – this is where we are of assistance as we are experts in this.
To leave your mortgage early during your fixed interest rate, there is usually an early repayment fee, ranging from 1 to 5 % of the total mortgage value. The figure is more often than not dependent on the term that you have left on your current fixed interest rate deal.
The exception to the rule: Usually the only way that you won't need to pay this fee is if you are on the standard variable rate mortgage offered by the provider.
There are so many different types of fees that you can be charged :
Exit Fee

Arrangement Fee 

Valuation Fee
It is so important to check which of these fees you will be charged and then weigh it up against the money you would save through a better rate.
Learn More About The Mortgages Belfast Trust
Ways To Cut Your Costs
Your current mortgage circumstances matter so much in the moving process. For instance, if your current mortgage is fixed rate, waiting for the term to end so that you are rolled onto a standard variable rate could be very worth your while.
Standard Variable Rates are something that people really do step back at as they are usually uncompetitive and very high rates, but their strong point is – no early repayment charges if you decide to end your mortgage.
If you are hoping to move and reading this and you are in a fixed-rate mortgage – they typically only last between 2 to 5 years – advice would be to consider holding off until you are on an SVR, or consider porting your existing mortgage deal.
If you are moving to a home that has a similar value to your current mortgage, porting is likely to be the best option for you. With not needing to take out an additional loan – the fees disappear.
The service that we provide is to make sure that you are keeping as many of your hard earned pounds as possible and with the access to mortgages and lenders that we have built up over the years – we get our clients the best deals on the market.
The Mortgage Advice Belfast Trust
Values Affect On Moving
Securing a mortgage on your new property and the fees associated with the process are dependant on one of three factors: 
Upsizing
There comes a time in life that you realise your accumulation of possessions and people, all-be-it joyous and fulfilling, requires a bigger home. 
If you want to move to a more valuable, larger home, you will need to provide proof to your lender that you can afford the higher mortgage payments. If your current home has inflated in price since you purchased it, you have a higher chance as well. 
Proving this to your lender can be easily done by showing that your wages have gone up or your outgoings have gone down.  Just remember that if you have struggled in the past with repayments, regardless of the situation, it is genuinely quite damaging and you may struggle to secure a mortgage on a new property.
Downsizing
Life can be so busy at times, circumstances change or sometimes it's just that life goes by within the blink of an eye – so I am told by my grandparents – regardless of why, sometimes it comes the time to downsize. 
If you are moving to a smaller home that has a lower market value, you will find that the size of your loan decreases, in turn so do your monthly payments. There is always the possibility -depending on how long you have been in your current deal or if the value of your home has risen – that you will be able to buy your new home outright. 
The Mortgage Advice Belfast Trust
Negative Equity
With buying a home, there is always the risk that everyone dreads – your property decreases in value. Unfortunately, if this is the situation you find yourself in, you will find it hard to secure another mortgage for a new home, without enough capital to cover the negative equity if you are considering selling.
If the move is absolutely essential, such as a job relocation, lenders will likely provide you with one.
Finding The Best Deal
Moving house bears an uncanny resemblance to when you applied for your first mortgage. Your provider will carry out a valuation on your new home and a surveyor will check the soundness, structurally speaking of the property – usually both for a fee and then finally a personal credit check.
The process can be complicated and somewhat time consuming, but we have helped thousands of people move house in the most non-stressful way possible, giving the gift of time back to clients at every turn, thanks to the expertise of our mortgage brokers Belfast wide and knowledge of what fees to look out for and our access to the best mortgages on the market in Northern Ireland.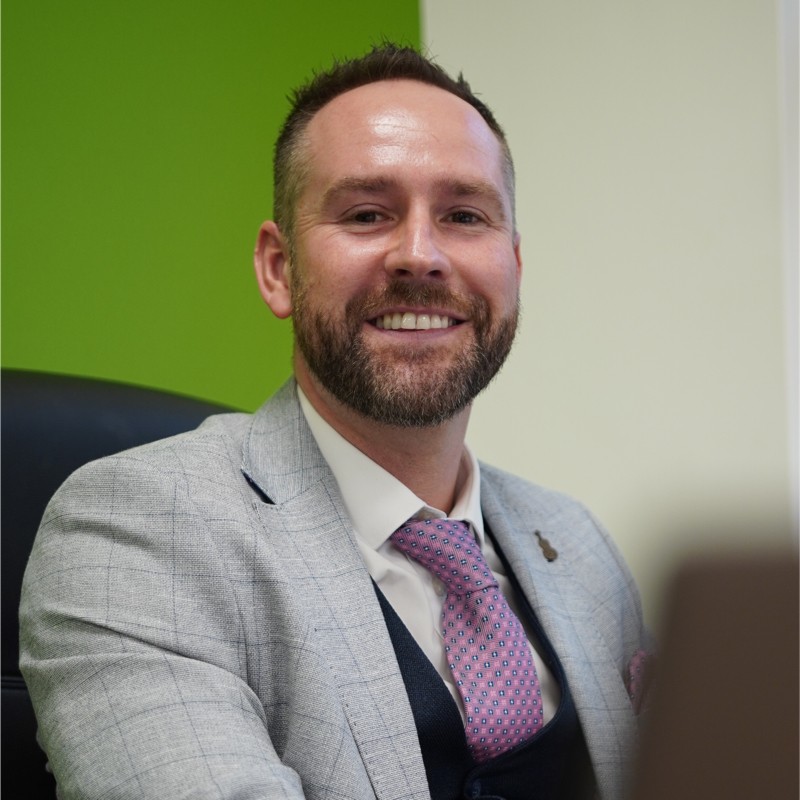 Helmut Elstner
Managing Director – Independent Mortgage Broker and Insurance Advisor
Helmut started working in financial services in early 2012 and founded The Mortgage Clinic in Belfast in early 2015. He specialises in all types of mortgages from First Time Buyer, Co-ownership, Self Build, Home Movers, Remortgages, Debt consolidation, to Buy to Let.
Three Best Rated Winner 2021
Winner Mortgage Broker of the year 2020
Top Rated Advisor 2021 on Vouchedfor