As a top mortgage broker Belfast wide, we specialise in Buy to Let Mortgages. A buy-to-let mortgage is a specialised type of loan designed for potential landlords who want to buy a property and rent it out to tenants but can't afford to buy it outright with their own money or savings. A bank or building society will fund the purchase, much like a regular mortgage, and the borrower will pay back the debt (or mortgage interest) in monthly instalments throughout the agreed-upon mortgage period.
A buy-to-let mortgage Northern Ireland wide differs from the traditional residential mortgage in that the borrower purchases the property with the intention of renting it out to tenants. In other words, you'll keep your ownership rights to a property, but you won't be able to live there without your lender's permission.
A residential mortgage assists borrowers in purchasing a property to live in, whereas a buy-to-let mortgage is usually used for investment purposes. Landlords use the property to earn rental money, which is used to pay for monthly mortgage payments, upkeep and insurance, as well as a profit. Landlords can also profit from the sale of their property if the value of the property rises during the term of the mortgage. 
What are buy-to-let mortgages and how do they work?
Buy-to-let mortgages work similarly to residential mortgages in that you'll get a loan to cover the cost of your property and make monthly payments to your lender over a certain period of time. Interest-only and repayment buy-to-let mortgages are the two types available.
Buy-to-let mortgages Belfast, with and without monthly repayments
A buy-to-let mortgage, like any other loan, consists of two parts: the principal (the amount borrowed to cover the purchase price) and the interest (the borrowing fee charged by the bank or building society).
You'll just pay the interest on an interest-only buy-to-let mortgage each month, not the capital borrowed. This means that when the agreed-upon term ends, you'll have to repay the entire capital amount, either by selling, remortgaging, or paying off the remaining debt with other assets or savings.
Vs. With Monthly Repayments
You'll pay both the interest and a percentage of the capital each month with a repayment buy-to-let mortgage. This implies you'll own the property outright at the conclusion of the term and won't have to pay down the capital. This does, however, mean that your monthly expenses will be higher.
Because there is no need to worry about repaying the capital at the end of the term, repayment buy-to-let mortgages are a more popular option for investors with just one or two rental properties. However, because they usually require higher monthly payments, they will be less profitable over the course of the loan.
Finally, the ideal mortgage type for you will be determined by your financial strategy and long-term objectives. Your financial advisor and mortgage broker will be able to assist you in determining which option is best for you.
Buy-to-let mortgages are unregulated.
Buy-to-let mortgages are classified as a sort of business transaction because they are essentially investments. As a result, they are not regulated by the Financial Conduct Authority (FCA), and the laws and regulations that apply to this sort of mortgage differ significantly from those that apply to traditional mortgages.
Standard mortgages are for borrowers looking to purchase a home, and they come with a number of safeguards and affordability requirements to help reduce the risk of the borrower losing their home. These protections for residential borrowers don't apply to buy to let mortgages as they are investments. 
Can I get a buy-to-let mortgage?
If you want to get a buy-to-let mortgage, you must meet the lender's lending requirements, we can help you with this as we are a mortgage advisor Northern Ireland folk rely on. Lenders will examine factors such as your salary, spending, and deposit, as well as the potential rental income of your property.
Income
Lenders will look at your other sources of income in addition to the RTI ratio if you're a first-time buy-to-let investor. Before agreeing to provide you with a loan, many lenders will need that you earn at least £25,000. This is because your payment will serve as a financial safety net in the event that your renter defaults on their rent or if your property is left vacant in between tenancies.
Age
Many lenders impose an upper age limit for buy-to-let mortgages to ensure that you will be able to afford the repayments for the entire term. As a result, most lenders will not accept candidates over the age of 75, while certain lenders will take applications up to 85 in exceptional circumstances. Some lenders will additionally require that applicants be at least 25 years old, as data suggest that younger applicants pose a significantly higher risk.
If you're taking out an interest-only loan, consider how old you'll be when the term finishes and how you'll pay off the balance, as you may find it difficult to remortgage once you've reached the upper age limit.
Deposit
You will need to pay a deposit, just like any other sort of mortgage. For lenders, buy-to-let mortgages are riskier than residential mortgages, which is reflected in a larger deposit requirement. While the average deposit in the UK is around 16 per cent, depending on the amount you want to borrow and the RTI ratio, you may anticipate spending around 20–40 per cent of the home value for a buy-to-let.
Can you live in a buy-to-let property?
If you wish to reside in a buy-to-let home that's still on the market, you'll need to ask your mortgage provider for permission. It's likely that the terms of your buy-to-let mortgage dictate that your house must be rented out, so moving in without alerting your lender would be a breach of contract. If you violate the conditions of your agreement, your lender has the power to call in the entire loan amount, so it's best, to be honest, and ask for permission.
If you want to live in your buy-to-let property for a long time, moving to a residential mortgage is a good idea. Because these are regulated by the FCA, you'll be more protected, and you could even be able to get better rates.
Contact one of our experts for mortgages Ormeau Road Belfast and our other branches including The Mortgage Clinic in Cookstown, who will crunch the numbers and find the best deal for you.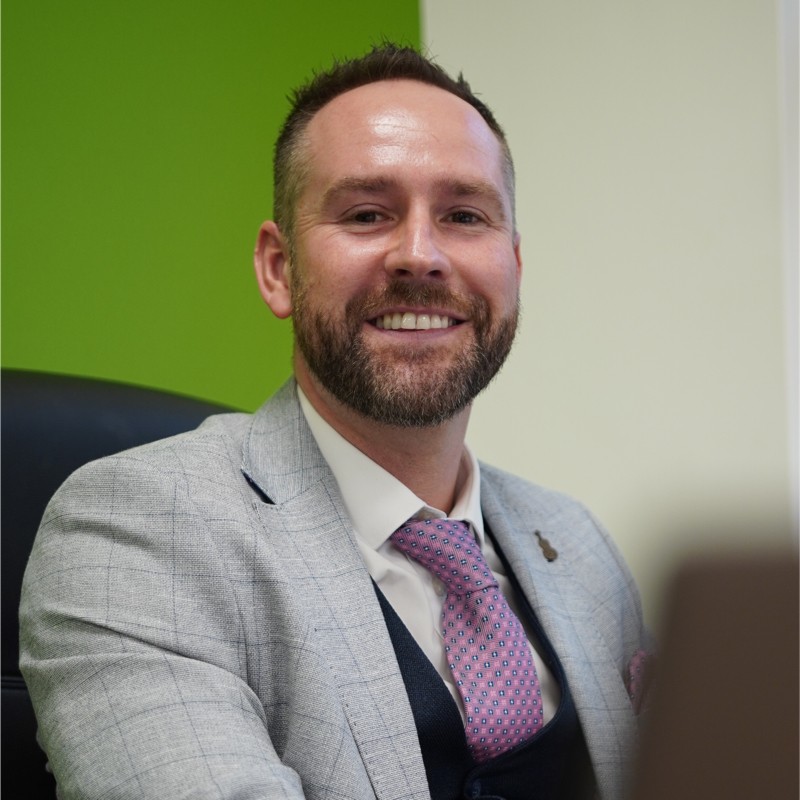 Helmut Elstner
Managing Director – Independent Mortgage Broker and Insurance Advisor
Helmut started working in financial services in early 2012 and founded The Mortgage Clinic in Belfast in early 2015. He specialises in all types of mortgages from First Time Buyer, Co-ownership, Self Build, Home Movers, Remortgages, Debt consolidation, to Buy to Let.
Three Best Rated Winner 2021
Winner Mortgage Broker of the year 2020
Top Rated Advisor 2021 on Vouchedfor