For many individuals, owning a home is a significant milestone and a cherished dream. However, the path to homeownership can be challenging, particularly for those with a less-than-perfect credit history. A low credit score or a history of financial difficulties might seem like insurmountable barriers when it comes to obtaining a mortgage. But is it truly impossible to secure a home loan with bad credit? Our Mortgage advisors in Belfast will explain in this article.
In this article, we delve into the question: Can you get a mortgage with bad credit? We aim to provide you with a comprehensive understanding of the possibilities and options available for individuals who find themselves in this situation. While a poor credit score can indeed present hurdles, it doesn't necessarily mean the end of your homeownership aspirations.
We will explore various factors that lenders consider when assessing mortgage applications, the impact of bad credit on your borrowing potential, and potential strategies to improve your chances of getting approved for a mortgage. By shedding light on these topics, we hope to empower you with knowledge and guidance to navigate the mortgage landscape more effectively.
Throughout the article, we will address common concerns and misconceptions surrounding bad credit mortgages, discuss alternative options for individuals with tarnished credit histories, and highlight key steps you can take to strengthen your position as a mortgage applicant. Remember, while the road may be more challenging, it's not entirely closed off to those with less-than-perfect credit.
Whether you're a first-time homebuyer or someone looking to refinance or upgrade their current living situation, understanding the possibilities and limitations of obtaining a mortgage with bad credit is crucial. So, let's explore the world of bad credit mortgages and discover how you can take steps towards realising your dream of homeownership.
Understanding Credit
If you have a less-than-ideal credit score or a poor credit rating, it typically indicates a track record of missed or delayed payments in the past. These missed payments may include utility bills, loan repayments, or any instance where you failed to meet your financial obligations on time or in full.
Additionally, consistently applying for credit or being subject to legal action resulting in financial obligations can also have a negative impact on your credit record. Interestingly, never seeking credit can also be detrimental to your credit rating since it doesn't provide a proven record of your ability to repay borrowed funds. It is important to understand the factors that can potentially harm your credit score.
When it comes to securing a mortgage, your credit history plays a significant role in a lender's decision-making process. It helps them determine whether they will approve your mortgage application and the terms of the mortgage deal. The encouraging news is that lenders do offer mortgage options for individuals with bad credit, including first-time buyers and existing homeowners. The application process for these mortgages is similar to that of a "regular" mortgage application.
Navigating Bad Credit Mortgage
When considering purchasing a house or refinancing, it's important to understand that there are various types of "bad credit," and each is treated differently by lenders. Therefore, it is crucial to assess how your specific credit situation will be perceived by potential lenders.
Lenders may hesitate to approve your mortgage application if you have:
Defaulted on a loan, including payday loans.
Experienced repossession of items.
However, as time passes, typically after a year or two, lenders might become more open to considering your application. It's important to note that you may still need a substantial deposit, preferably 25% or higher, or a significant amount of equity, especially when remortgaging. These factors can help mitigate the perceived lending risk. Any additional steps you can take to demonstrate to lenders that you are a low-risk borrower are worth pursuing.
Lenders may be more willing to lend if your adverse credit history is primarily associated with unsecured finance. This means that while you may have had a debt that went unpaid, it wasn't tied to any property or assets. Mortgage applications are often accepted by lenders in cases involving late payments, defaults, and CCJs specifically related to unsecured finance. In some cases, individuals who have declared bankruptcy may also find success, but it is likely that a minimum deposit of 25% will still be required.
It is worth noting that you can have a stable and reliable source of income, yet still have a poor credit history. Lenders appreciate consistent income as it increases the likelihood of on-time payments. However, the type of bad credit you have can still impact your mortgage application.
Seeking guidance from a mortgage broker specialising in bad credit mortgages is highly recommended. That is where the Mortgage Clinic comes in, we can provide valuable insights and assistance in navigating the complexities of the process.
Credit Score Requirements
A credit score is a numerical rating assigned to individuals by credit rating agencies, reflecting their financial history. Different agencies employ their own unique scoring systems, resulting in varying scores that are not directly comparable. However, lenders typically rely on one or more credit scores to evaluate mortgage applications.
In general, lower credit scores indicate a history of poor credit management, potentially influencing lenders' decision-making processes. Many lenders have established minimum credit score thresholds, below which they may not consider an application. To gain a clearer understanding of where you stand with different lenders based on your current credit score, consulting a mortgage broker is advisable. Our Mortgage advisors in Belfast can provide insights into specific measures you can undertake to enhance your credit score.
Check Your Credit Score
Before embarking on a mortgage application, it is highly advisable to check your credit score. There are several reputable consumer credit rating agencies available, with the prominent ones being:
Benefits of working with our mortgage advisors in Belfast
Mortgage brokers with specialised knowledge in assisting individuals with bad credit can provide valuable support in your mortgage journey. Drawing on our extensive experience, we have the ability to explore the entire market and identify lenders who are more likely to offer suitable mortgage deals based on your specific circumstances. Additionally, we can provide guidance on steps you can take to strengthen your application.
Working with our mortgage advisors in Belfast becomes particularly advantageous when your existing fixed-term mortgage is approaching its end, and you have concerns that your adverse credit history may pose challenges in securing a new deal. In such situations, our advisors can offer valuable insights and assistance in finding viable options tailored to your needs.
Our Mortgage advisors in Belfast answer frequently asked questions
Is it possible to get a mortgage if I have an existing default?
Securing a mortgage with an existing default is feasible, but it will ultimately depend on the lender's policies. Our mortgage advisors in Belfast can provide insights into which lenders may consider your application.
Are there mortgage lenders that do not rely on credit scores?
While some lenders may not primarily use credit scores, they still consider your financial history when assessing your mortgage application. These lenders typically perform credit checks to evaluate your creditworthiness.
Can I obtain guaranteed mortgage approval with bad credit?
Currently, lenders do not offer guaranteed bad credit mortgages or pre-approved options. Each application is assessed on an individual basis, taking various factors into account.
Can I purchase a home with no deposit and bad credit?
Finding a 100% mortgage with bad credit and no deposit can be challenging. Many lenders perceive such scenarios as high-risk, making it difficult to secure a mortgage without any form of down payment. In some cases, a guarantor mortgage may be a viable option.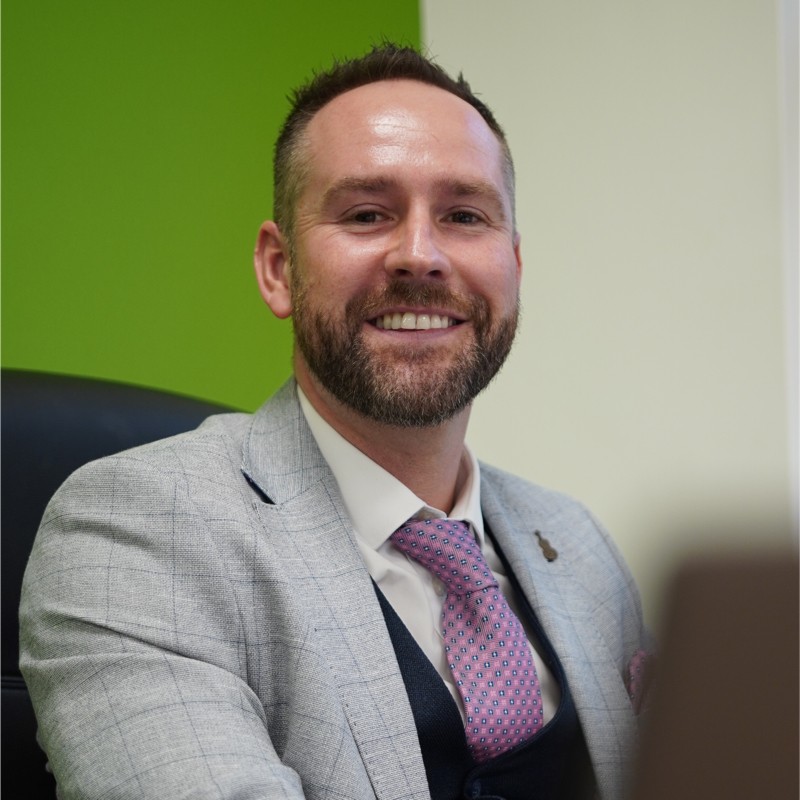 Helmut Elstner
Managing Director – Independent Mortgage Broker and Insurance Advisor
Helmut started working in financial services in early 2012 and founded The Mortgage Clinic in Belfast in early 2015. He specialises in all types of mortgages from First Time Buyer, Co-ownership, Self Build, Home Movers, Remortgages, Debt consolidation, to Buy to Let.
Three Best Rated Winner 2021
Winner Mortgage Broker of the year 2020
Top Rated Advisor 2021 on Vouchedfor