Accumulating the funds for a single mortgage is already a commendable feat! However, there are instances when one might find themselves managing two property loans simultaneously. The encouraging part? With the right guidance, perhaps from a Mortgage Advisor on Ormeau Road Belfast, and by demonstrating your financial capability to a lender, it's entirely feasible and lawful to maintain two mortgages concurrently.
Here are the insights you should be aware of.
Is it possible to hold multiple mortgages?
Certainly, if you demonstrate consistent repayment capabilities, you can indeed manage several mortgages simultaneously, be it two, three, or an entire collection of residential and commercial properties.
This concept is quite logical, given that properties serve varied purposes, leading to the existence of diverse mortgage types.
While everyone desires a place they can call home, some opt to generate revenue as property landlords. Others might invest in vacation homes or assist family members by purchasing a residence for them. Entrepreneurs might also delve into acquiring commercial spaces for their ventures.
However, a notable challenge arises when attempting to secure more than two residential mortgages. These are loans specifically for properties where you or a close relative intends to reside.
If you're already committed to a residential mortgage, it's generally feasible to obtain another for reasons like proximity to your workplace, providing a residence for your offspring, or owning a vacation spot without rental intentions. Yet, securing multiple such additional mortgages might be a stretch.
Furthermore, when venturing for an additional residential mortgage, lenders necessitate a valid justification for the need for another residence. This entails furnishing proof during the application process and specifying which property will serve as your primary residence.
Such measures are primarily instituted by lenders to deter individuals from illicitly renting out properties, thereby evading the elevated interest rates and initial deposits associated with buy-to-let mortgages.
What prerequisites must one meet for a subsequent mortgage?
The qualifications for procuring a second mortgage largely mirror those required for your initial one. This entails presenting proof of your earnings and employment status, detailing your existing debts, and outlining your monthly expenditures. Additionally, your credit rating will be assessed by the lender.
Essential Mortgage Eligibility Factors to Consider Before Application.
The metric of utmost significance to lenders is the debt-to-income ratio. This ensures your capability to manage the added monthly instalments, considering the payments you're already committed to for your primary mortgage.
Understanding debt-to-income is straightforward. For instance, if your monthly earnings amount to £2,400 and your mortgage instalment stands at £550, this results in a debt-to-income ratio of roughly 23%. Aiming for such a favourable ratio is advisable. Maintaining your debt obligations below 25% of your monthly earnings should avail you a variety of attractive mortgage offers.
For those eyeing a second property with buy-to-let intentions, lenders will also evaluate the viability of your mortgage based on the prospective rental income. They'll assess whether the rent you intend to levy is realistic for the locality.
Enhancing Your Prospects for a Subsequent Mortgage
Given the additional costs and the procedural intricacies, you might be pondering ways to simplify the process of acquiring a second mortgage.
Below are strategies to bolster your likelihood of approval and potentially secure a more favourable deal, ensuring long-term savings:
Settle High-Interest Debts: Clearing outstanding balances on high-interest loans and credit cards can be beneficial. While existing mortgage obligations typically don't impact your application as adversely as these 'volatile' debts, it's wise to minimise them.
Elevate Your Credit Rating: Enhancing your credit score can significantly influence your mortgage prospects.
Amass a Larger Down Payment: Particularly relevant for buy-to-let properties, accumulating a more substantial deposit can be advantageous. Often, a minimum of 25% deposit is a standard requirement for such properties.
Seek Expertise from a Mortgage Advisor on Ormeau Road Belfast: As a comprehensive mortgage broker, The Mortgage Clinic offers insights spanning the entire market. This ensures you access the most competitive offers, be it from mainstream lenders or niche specialists, regardless of your unique situation.
Is it possible to secure two mortgages on a single property?
Owning a primary residence alongside an additional property is not uncommon. However, it's also possible to hold two mortgages on a single residence or apartment.
This arrangement is often termed a 'second charge mortgage.' In essence, it allows you to re-borrow the funds you've previously settled on your mortgage, which represents your equity or the portion of the property you've acquired. Many seek this option to manage unforeseen expenses, be it essential maintenance, accumulating a down payment for another property, or consolidating multiple high-interest liabilities, leaving only the mortgage to manage.
It's crucial to distinguish between a second charge mortgage and remortgaging. The latter involves settling your existing mortgage and initiating a new one, potentially to secure a more favourable deal or tap into your property's equity.
Advantages and Drawbacks of a Second Charge Mortgage
Opting for a second charge mortgage via your current lender can circumvent some remortgaging challenges:
No early settlement charges.
No need to facilitate or bear valuation survey expenses.
If your financial standing has deteriorated since your initial mortgage, remortgaging might not offer a superior interest rate.
However, it's essential to consult with a Mortgage Advisor on Ormeau Road Belfast, as having two mortgages on one property might not always be the optimal choice.
Typically, for needs below £10,000, exploring a personal loan might be more prudent than a second mortgage. Amplifying your mortgage obligations inherently carries the peril of property forfeiture if repayments falter.
Whether your intent is home enhancements or refurbishing an additional property, like preparing for a buy-to-let, alternatives like bridging or development loans might present a more secure avenue.
Queries about Second Mortgages? Consult with The Mortgage Clinic on Ormeau Road Belfast
Navigating the complexities of primary, secondary, and subsequent mortgages can be daunting. Having seasoned professionals guide you through the process can make all the difference.
Here at The Mortgage Clinic, our team of dedicated Mortgage Advisor on Ormeau Road Belfast, stands ready to assist.
With their expertise, you can confidently make informed decisions, ensuring that your mortgage journey is both smooth and beneficial.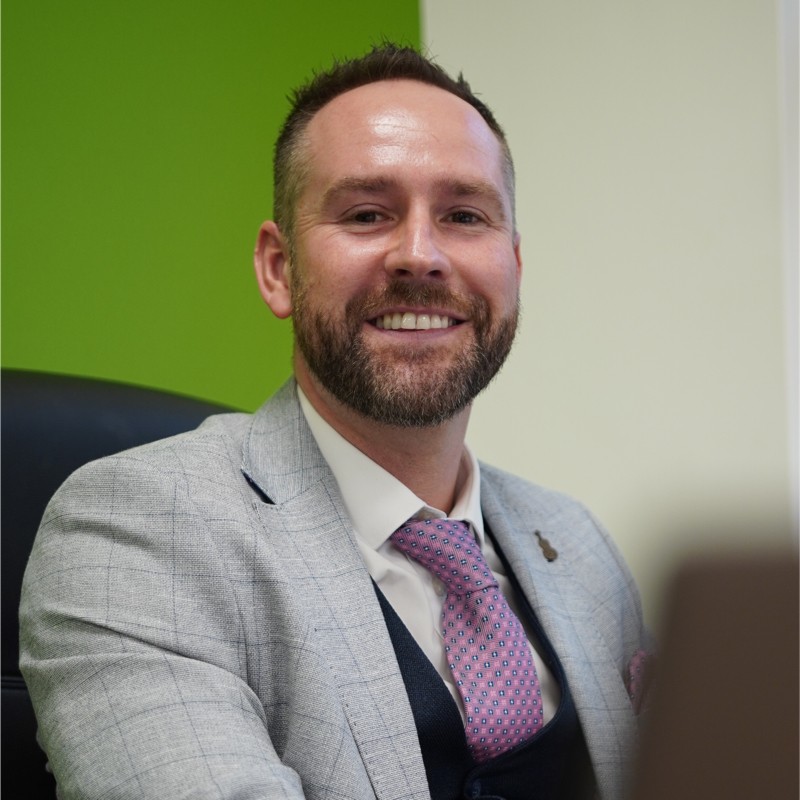 Helmut Elstner
Managing Director – Independent Mortgage Broker and Insurance Advisor
Helmut started working in financial services in early 2012 and founded The Mortgage Clinic in Belfast in early 2015. He specialises in all types of mortgages from First Time Buyer, Co-ownership, Self Build, Home Movers, Remortgages, Debt consolidation, to Buy to Let.
Three Best Rated Winner 2021
Winner Mortgage Broker of the year 2020
Top Rated Advisor 2021 on Vouchedfor