Navigating the mortgage landscape can be a daunting task when dealing directly with lenders. It's easy to feel overwhelmed and unsure about which mortgage option is truly suitable for your needs.
Luckily, there's a proven solution: seeking guidance from an independent mortgage broker. At our reputable company, we take pride in being the largest in Northern Ireland, with a team of skilled mortgage brokers in Cookstown ready to assist you.
Engaging the services of an independent mortgage broker can offer significant advantages. With comprehensive knowledge of the UK mortgage market and a deep understanding of the application process, your broker will handle the legwork on your behalf.
Their primary goal is to save you time and money, whether you're a first-time buyer, considering equity release through a lifetime mortgage, or facing a unique situation. Obtaining a mortgage involves numerous factors to consider, such as affordability, interest rates, and more.
Having a regulated independent mortgage broker, authorised by the Financial Conduct Authority, by your side provides valuable reassurance. Our satisfied customers can attest to the expert guidance they received, as highlighted in the positive reviews featured on our website.
When it comes to securing the most appropriate mortgage deal, trust our experienced team of independent mortgage brokers to support you at every step.
We're dedicated to helping you make well-informed decisions that align with your financial goals and ensure a smooth mortgage application process.
Reasons to Seek Independent Advice:
Enter the Vast Mortgage Market
Navigating through numerous companies can be a daunting and time-consuming task, especially for first-time home buyers who are unfamiliar with the intricacies of mortgages.
In contrast, an impartial mortgage broker offers a valuable service by conducting an extensive search within the expansive UK mortgage market.
Their expertise enables them to provide well-informed recommendations tailored to your specific requirements. As intermediaries, independent brokers are not restricted to a single lender's offerings or lending criteria.
They have the freedom to explore an extensive array of lenders and assist you in determining the most suitable option, ensuring the right mortgage for your needs.
Embark on your initial consultation with our knowledgeable mortgage brokers today, and experience the expertise and guidance you deserve.
Access to Exclusive Mortgage Deals
Engaging the services of an independent mortgage broker brings forth another significant advantage, namely, our exclusive mortgage deals. These deals include options from lenders who do not directly interact with the general public.
Within this pool of broker-only deals, there may be a perfect mortgage solution tailored to your needs. However, without the assistance of a broker, accessing such deals would be beyond your reach.
By partnering with a broker like ourselves, you unlock the opportunity to explore and secure these exclusive offerings, ensuring you find the ideal mortgage arrangement.
Enhance Your Probability of Achieving Success
Obtaining expert guidance can prove priceless, especially when facing unconventional circumstances that may limit your eligibility for traditional mortgage options.
For instance, if you are a freelancer, recently started a new job, possess a low credit score, or are purchasing a property with a thatched roof, securing a mortgage from a specialised lender may be necessary.
An independent mortgage broker possesses the knowledge and resources to assist you in locating the ideal lender for your specific needs.
Simplifying the Mortgage Application Journey
Rest assured that when working with our brokers, they will assume a significant portion of the responsibility when it comes to your mortgage application.
They possess a comprehensive understanding of the specific requirements set by your prospective lender, including the necessary identity verification and financial assessments.
Your advisor will provide clear instructions on the documentation you need to provide and will assist you in completing all the required paperwork accurately and efficiently, ensuring a prompt processing of your application.
Safeguarding Your Mortgage Investment
It is undeniable that mortgages entail significant long-term commitments, often spanning 25 years or more. However, with the guidance of an independent mortgage broker, you can face the future with reassurance.
At our firm, we prioritise providing comprehensive advice to our clients regarding various mortgage protection options. These options encompass essential aspects such as buildings insurance and unemployment cover, offering a sense of security and peace of mind.
By exploring these protective measures, we strive to ensure that you can protect your mortgage investment and approach your financial future with confidence.
Unveiling the Finest Brokers in the Industry
At our esteemed company, our dedicated and supportive team is committed to assisting individuals throughout Northern Ireland in securing the most advantageous mortgage deals. We strive to streamline the process and offer comprehensive guidance every step of the way.
Through our extensive expertise and resources, we ensure that our clients have access to a wide range of mortgage options tailored to their specific needs. Whether you are a first-time homebuyer or a seasoned property investor, our goal is to provide you with the best possible mortgage solution.
By offering personalised assistance and leveraging our strong industry connections, we enable individuals to navigate the complexities of the mortgage market with confidence.
Our team's unwavering commitment to exceptional service and efficiency ensures that you can secure the ideal mortgage deal promptly, without unnecessary delays or complications.
Experience the ease and effectiveness of our mortgage advice in Cookstown as our team empower you to make informed decisions and embark on your homeownership journey with peace of mind.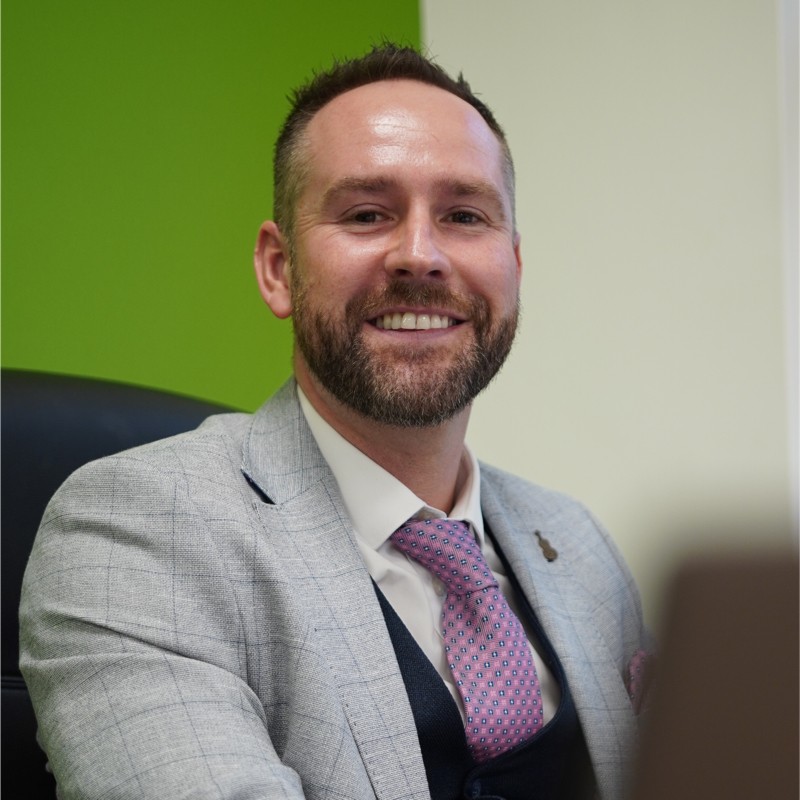 Helmut Elstner
Managing Director – Independent Mortgage Broker and Insurance Advisor
Helmut started working in financial services in early 2012 and founded The Mortgage Clinic in Belfast in early 2015. He specialises in all types of mortgages from First Time Buyer, Co-ownership, Self Build, Home Movers, Remortgages, Debt consolidation, to Buy to Let.
Three Best Rated Winner 2021
Winner Mortgage Broker of the year 2020
Top Rated Advisor 2021 on Vouchedfor