Life is resuming back to some sort of normality and following suit is the property market. There appears to be a shift back to normal patterns, considering the property market essentially paused between March and June 2020, but as the country's doors reopen we are seeing the biggest rise in prices since 2016.
The price is high, industry wide, but the previously dwindling supply of homes is also on the rise, and as a result, the competition for homes on the market is cooling down a little. Cooling down, but not slowing down, with 6,732 residential properties sold between January and March this year, according to the Northern Ireland Statistics and Research Agency. 
As we embark into the third quarter of the property market, here is what you might expect to see.
Talk To A Mortgage Adviser Belfast
Homebuyer competition will ease
Trying to buy a house throughout the pandemic was like getting hold of gold dust, quite literally, with fierce competition amongst buyers due to the crowds hoping to relocate during the pandemic – but few houses actually for sale. Properties were going on sale and flying off the market in a boomerang like fashion with upwards of ten offers on properties in sought after areas.
We have builders catching up on projects and the older, more vulnerable property owners are now willing to list their homes and invite buyers in for showings to thank for the decrease in competition. Although we are playing a game of catch up and proceeding slowly, the number of properties for sale is still at an all time low, still down 50% from usual levels. What this means is that there is on average only two months worth of stock on the books, with some regions at less than two months.
These numbers mean that at the current rate of sales, the number of homes on the market would be sold in that number of months if no new listings became available.
Home prices will stay high
While there is most definitely an increase on property that is available, home prices are unlikely to recede after the huge spike they had over the past year, with detached properties climbing a staggering 7.6% in a 12 month period.
People who are long time homeowners or purchased last year are likely to see a huge gain in their wealth with the average price for a house in Northern Ireland sitting at £149,178. 
While this benefits some, it is the first time buyers that are left in the dust, with a lot of first time buyers struggling to save the hefty and rising deposit to take their first steps onto the property ladder.
Mortgage rates will keep creeping up
With a booming market, the Northern Ireland market has seen increases of 7.6% as stated. Some areas, specifically Ards and North Down taking the Olympic Gold in price jump at 10.6% over the past year, with house prices averaging 172,551.
This price increase has hit all areas of the UK.
Talk To A Mortgage Adviser Belfast
Advice for homebuyers
If you are looking to get onto the property ladder then in this case, patience will pay off. There will be less prevalence of multiple offers, so home buyers will be able to take time in deciding and not have to rush and purchase in the heat of the moment, just to be in with a chance. 
Looking at a larger geographic area might be something to consider, especially if there are remote working benefits that your employer offers – a huge rise in this has been reported with so many companies opting to remain on a 'work from home' basis.
Advice For Homeowners And Sellers
On the side of the seller, the question really is how to price your property. Being the owner of a property, the temptation to price the home sky high is undeniable. If the home is overpriced and its days on the market are lengthened, prospective buyers may begin to think that there is something wrong.
Homeowners who are hoping to maximise on savings had best move quickly as rising mortgage rates will, unfortunately, mean a dwindling opportunity to benefit from refinancing.
Talk To A Mortgage Adviser Belfast
Bottom Line
Twenty Ci's "Homemover Wave", which applies to both renters and buyers, revealed that over 387,673 households say they want to move. A 2% increase in Q4 2020 and an enormous 30% rise since Q4 2019.
The number of home movers in the moving journey has also increased substantially. This is up by more than 50% year-on-year with an additional 500,000 households entering, progressing or completing the process of moving.
Homemovers are instrumental to the economy, contributing an estimated £12bn each year. This group of consumers will continue to help the UK's economic recovery from the COVID-19 pandemic, with more than 3% GDP each year.
If you are thinking of making a move in the current real estate market, get in touch with us today and one of our experienced mortgage brokers will help you navigate the terrain and secure the best mortgage deal possible.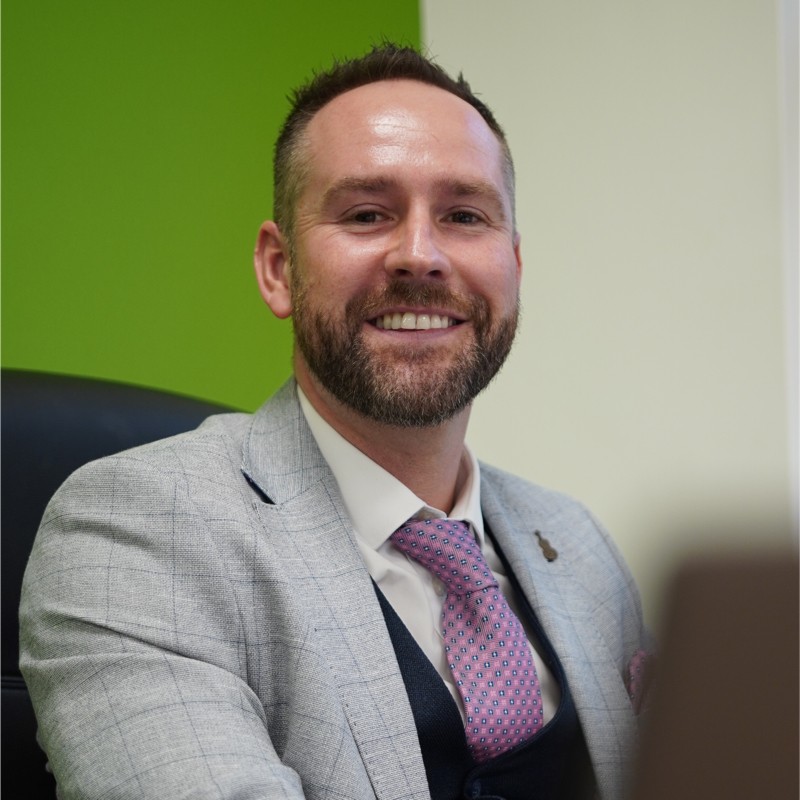 Helmut Elstner
Managing Director – Independent Mortgage Broker and Insurance Advisor
Helmut started working in financial services in early 2012 and founded The Mortgage Clinic in Belfast in early 2015. He specialises in all types of mortgages from First Time Buyer, Co-ownership, Self Build, Home Movers, Remortgages, Debt consolidation, to Buy to Let.
Three Best Rated Winner 2021
Winner Mortgage Broker of the year 2020
Top Rated Advisor 2021 on Vouchedfor