While the details provided offer a general overview of buy-to-let scenarios, every individual's circumstances are unique. For insights and recommendations specifically aligned with your needs, it's invaluable to consult with specialists. Why not drop by The Mortgage Clinic in Lisburn or contact us by phone? We've got a friendly team who love diving into the details and helping you figure things out.
We're all about making sure you've got the info you need to make the best choices for you.
1. Ensure Property Letting Permissions
Thinking of letting out your place? First things first, grab your lease and mortgage papers and give them a good read. You'd be surprised how many little details and rules can be tucked away in there.
Got a leasehold property? Well, sometimes there's a bit of red tape. It's like owning a car but needing permission to paint it a different colour. You might need a thumbs-up from the big boss – the freeholder – before you can let anyone move in.
And don't forget about your mortgage. Some of them come with a "no letting" rule, especially if you didn't get a buy-to-let mortgage in the first place.
2. Acquire Necessary Council Licences
When stepping into the property letting arena, it's essential to be well-versed in the necessary legalities. Both national and local regulations have set clear guidelines that landlords must adhere to.
For instance, if your property houses multiple tenants, it falls under the 'Homes in Multiple Occupancy' (HMO) category, and you'll need to secure an HMO licence from your local council. But that's not all; some councils have added layers of licensing, known as "additional and selective licensing", which could be relevant to your property, even if it's not technically an HMO.
Navigating these requirements can be intricate, but you're not alone in this. At The Mortgage Clinic in Lisburn, our team is equipped to offer clarity and guidance on these local regulations and licensing nuances, ensuring you're always on the right side of the law.
3. Undertake Performance and Safety Evaluations
Before you even think about letting out your property, there's a checklist to tick off. First up, you'll need an Energy Performance Certificate (EPC). Think of it as a report card for your property's energy use, grading from A (top of the class) to G (might need a bit of extra help). You'll want to keep this updated every ten years and aim for at least an E rating if you're planning to let.
You'll need a thumbs-up from a Gas Safe registered engineer in the form of a gas safety certificate. And don't forget about the electrics! An Electrical Installation Condition Report (EICR) is a must-have. If your property is an HMO, you'll also need to do some extra homework with Portable Appliances Tests.
Safety doesn't stop there. Make sure you've got working smoke alarms on every floor where people live and carbon monoxide alarms in any room with appliances that burn solid fuels. If you're throwing in furniture with the property, double-check it meets fire safety standards. And if it's an HMO, there are even more fire safety boxes to tick. Don't forget about the legionella assessment. It's all about ensuring the water's safe.
Visit us at The Mortgage Clinic in Lisburn, and we'll walk you through a complete safety checklist, making sure you're all set and good to go.
4. Getting Your Insurance Sorted
When it comes to renting out your property, having the right insurance isn't just a good idea, it's absolutely essential. Think of it as the safety net that protects your investment and peace of mind.
First on the list is building insurance. This covers the bricks and mortar of your property, ensuring that in the event of unforeseen incidents like fires, floods, or other damages, you won't be left footing the entire bill. It's all about protecting the core value of your property.
Next up, if you're offering your property with furnishings, you'll want to look into contents insurance. This covers everything inside the property, from sofas and beds to TVs and appliances. It's a way to ensure that if anything gets damaged or stolen, you're not left out of pocket.
Lastly, once you've got tenants lined up and ready to move in, there's another layer of protection to consider: Rent Guarantee Insurance. Let's face it, life is unpredictable. Even the most reliable tenants might face unexpected financial challenges. This insurance ensures that if your tenants can't pay their rent for any reason, you're not left in a lurch. It's a way to safeguard your income and keep things running smoothly, no matter what life throws your way.
In short, while insurance might feel like just another box to tick, it's a crucial part of ensuring your property venture is both successful and stress-free.
Speak to our sister company the Insurance Clinic for further help on these matters.
5. Identify Ideal Tenants
The tenant selection process can be intricate. Options include self-management or employing a letting agent. Letting agents, for a one-off fee, handle property advertising, viewings, tenant screening, inventory creation, agreement drafting, and deposit collection.
Alternatively, online listing platforms can be utilised, but remember, the subsequent processes will be your responsibility.
6. Finalise Tenancy, Deposit, and Inventory
Upon tenant selection, conduct a Right to Rent verification, ensuring they possess valid UK renting rights. Establish an "Assured Shorthold Tenancy" agreement for signatures. Deposits must be registered with a government-backed deposit protection scheme, informing tenants about the scheme and protection details within 30 days.
Furnish tenants with the "How to Rent" leaflet, a UK renter's checklist. Prior to tenant move-in, conduct a thorough property inventory, detailing the condition and any furnishings. This inventory should be mutually agreed upon and signed. Letting agents typically handle these procedures.
7. Tax Arrangements
Rental income is taxable. Ensure you're equipped to remit the correct amount. Tax is due on annual rental earnings exceeding £2,500 post-expenses deduction. For those with limited properties, declaring earnings in the Self Assessment tax return's property section might suffice.
However, tax intricacies, especially with new rules on mortgage interest deductions, warrant professional advice. For detailed tax guidance on buy-to-let income, consider reaching out to us here at The Mortgage Clinic in Lisburn.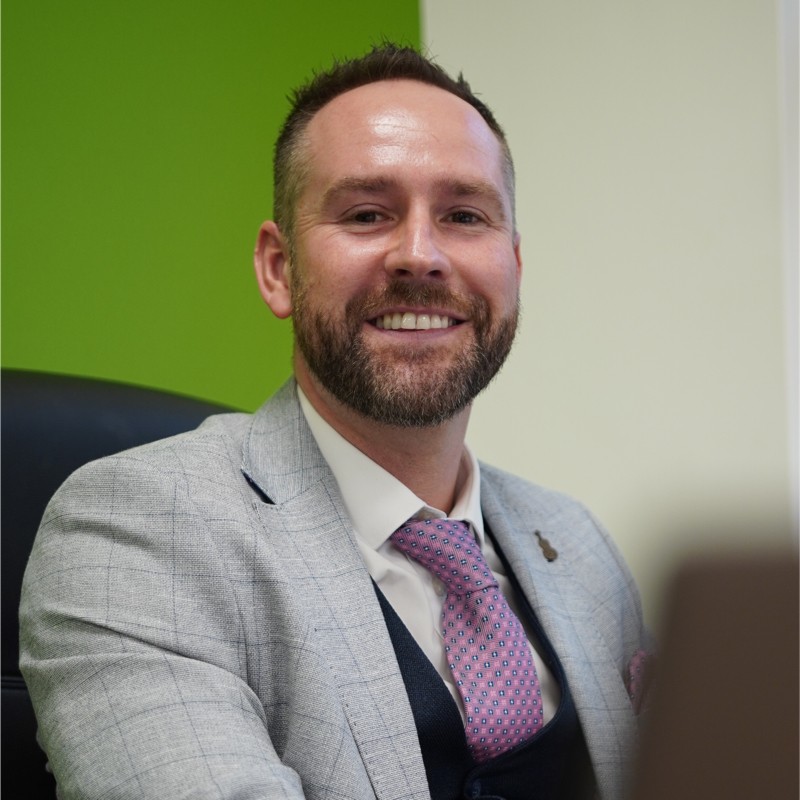 Helmut Elstner
Managing Director – Independent Mortgage Broker and Insurance Advisor
Helmut started working in financial services in early 2012 and founded The Mortgage Clinic in Belfast in early 2015. He specialises in all types of mortgages from First Time Buyer, Co-ownership, Self Build, Home Movers, Remortgages, Debt consolidation, to Buy to Let.
Three Best Rated Winner 2021
Winner Mortgage Broker of the year 2020
Top Rated Advisor 2021 on Vouchedfor