Purchasing your first home is a big deal! You've probably been saving up for years and now you're finally ready to take the plunge. But before you do, it's important to make sure you're financially prepared – after all, it's a major investment! So, to help you get ready, our mortgage brokers in Belfast have put together a budgeting guide to make sure you don't get in over your head.
What is a first-time buyer?
You are a first-time buyer if:
Have not possessed a residential property either in the United Kingdom or outside of it.
You possess, or have possessed in the past, solely a business property that doesn't have any residential area connected to it.
You're not a first-time buyer if:
You are purchasing a real estate asset together with an individual who currently possesses or has had ownership of a residential property in the past.
You have received a house as an inheritance, even if you didn't reside in it, and it has been sold subsequently.
Someone who already owns a home, such as a parent or guardian, is purchasing a property on your behalf.
What type of first-time buyer mortgage is best for me?
Trying to figure out the best type of mortgage for you can be overwhelming. Contact our mortgage broker's in Belfast before you make a decision, it's important to understand your needs and goals.
There are so many options out there – fixed-rate, tracker mortgages, SVR mortgages – it can be hard to know which one is right for you.
To find the most suitable mortgage for first-time home buyers, it is important to begin by determining the amount of money available for a down payment and then calculating the amount that can be borrowed.
The mortgage application process usually involves an affordability assessment and a credit check. The lender will evaluate your annual income, other sources of income, expenses such as utility bills and outstanding debts from credit cards or loans.
Additionally, the lender will review your credit history to determine your reliability as a borrower and to ascertain whether you have missed payments in the past.
Knowing how much you can borrow will give you a clear idea of the type of first home that you can afford.
Fixed-rate mortgages
A fixed-rate mortgage is when the interest rate remains constant for a specified period, which is usually between 2 to 15 years, but commonly 2 to 5 years. With a fixed-rate mortgage, you can plan and budget your finances accordingly for the fixed period.
Once the fixed-rate term ends, you will typically switch to the bank's standard variable rate mortgage, which usually has a higher interest rate than other options. This presents an opportunity to remortgage by transferring your current mortgage to a more favourable deal.
Standard variable rate mortgages (SVRs)
SVRs (Standard Variable Rates) are charged at the lender's standard or fundamental interest rate, without any deductions or lower interest rates.
The lender retains the flexibility to modify the interest rate they levy on the SVR.
Tracker mortgages
These types of loans or financial products have fluctuating interest rates that are linked to an external rate.
However, they are not identical to the rates they follow and are established at a specific percentage higher or lower than the external rate.
Discount rate mortgages
These work in a similar way to tracker mortgages, as they follow a lender's Standard Variable Rate (SVR) at a fixed margin below. If the SVR is 4% and the discount is 1%, then the interest rate charged will be 3%.
It's important to note that although the level of discount remains fixed, the interest rate may fluctuate.
Capped mortgages
These types of mortgages are connected to the lender's Standard Variable Rate, but there is a limit to how high the interest rate can go.
On the other hand, a capped or collared mortgage ensures that the interest rate will not go below a certain level.
Offset mortgages
These types of mortgages are accessible to those who hold a savings account and mortgage from the same provider.
They permit individuals to apply their savings towards reducing the interest charged on their mortgage, resulting in a reduction in the interest paid on the mortgage equivalent to the amount of savings in the account.
The greater the amount of savings used, the more money will be saved in interest, leading to lower mortgage payments. Offset mortgages generally allow you to make regular or one-time additional payments, which can accelerate the repayment of your mortgage.
What about house insurance?
Buying a house is a huge financial commitment – and it's likely one of the most expensive purchases you'll ever make. So, it's super important to protect your investment.
You may have heard of house insurance, but what is it exactly?
Our mortgage brokers in Belfast explain that house insurance is a form of property insurance designed to protect your home – both the structure and the contents inside – like furniture, appliances, and your personal belongings.
Plus, it can cover additional living expenses if your home becomes uninhabitable due to an insured event. It's basically a way to give you peace of mind so you can enjoy your home without having to worry about unexpected expenses. So, if you're buying a house, house insurance is a must-have!
Choosing the right insurance for your house can be tricky, so it's important to do your research!
Most policies will cover the cost to rebuild or repair your home in the case of a fire, flood, or storm, and some will even cover the cost to repair or replace your belongings.
You'll need to pay for house insurance, and it's important you understand your policy.
Double-check the deductible, too, so you know what the insurance covers. And if you're buying a house, it's super important to get all the details down before you sign – it'll help make sure the process goes smoothly.
How much can I borrow as a first-time buyer?
The amount you can borrow on a first-time buyer mortgage depends on several things:
Your  credit rating  and history
Your salary, along with any additional income
Your outgoings
How much deposit you have
If you're buying a property for the first time, it's important to take into account the potential impact of a rise in interest rates on your ability to repay the mortgage.
Like any loan, it's important not to overextend yourself and only borrow what you can comfortably afford to pay back. It's a good idea to have some extra funds available for unexpected expenses or to save for the future.
Pre-Purchase Budgeting
Owning a home is a great way to build wealth and make an awesome investment, but you need to know what costs come with it.
Whether you're just getting started or you're an old pro, understanding the financials of homeownership can help you plan for the future. Mortgage, insurance, taxes and maintenance. Continue reading to learn what our mortgage brokers in Belfast have shared about the money side of home ownership!
Pre-purchase budgeting can be intimidating, it's easy to feel overwhelmed by all the things to think about. With some planning and research, pre-purchase budgeting can be way less stressful.
Apart from your monthly mortgage payments, there are other costs when buying a home.These include:
Survey costs
Solicitor or conveyancer fees (this often includes extra costs, such as search and Land Registry fees)
Mortgage arrangement and valuation fees
Removal and moving in costs
Buildings insurance
Initial furnishing and decorating costs
Stamp Duty
When you're looking for a new home, it's essential to understand your finances and how it could affect your budget. That's why it's a great idea to chat to a qualified mortgage broker.
At The Mortgage Clinic, we operate under the name of The Mortgage & Finance Clinic Ltd, which is authorised and monitored by the Financial Conduct Authority. Our company registration number is 784955.
If you would like further advice, contact our team here at the Mortgage Clinic where our mortgage brokers in Belfast would be happy to assist you in answering any of your questions regarding this. We can help you understand your options and find the best budgeting plan for your loan.
Ready to take the plunge into homeownership?
At The Mortgage Clinic we want to take away some of the worries you may have around the finances of buying a home.
We can save you the hassle of searching for first-time buyer mortgages with different banks and building societies since we work with all the major and local lenders.
Our independent advice is tailored to your needs as we have extensive knowledge of the lending criteria of different lenders. With our expertise, we can find a solution that matches your unique circumstances.
To obtain any type of loan, such as a mortgage, credit card, or personal loan, the first obstacle is to have your credit report reviewed. We will conduct this review.
We will provide you with an "Agreement in Principle" for your mortgage, giving you the confidence that you will be able to secure the necessary funds.
After the Planning Consultation, you will have a clear understanding of your borrowing capacity, estimated costs, and what paperwork you need to gather before searching for your ideal home.
By creating a budget, obtaining pre-approval for a mortgage, and comprehending all of the expenses associated with homeownership, you can ensure that your property is a valuable investment and a source of happiness for many years to come.
Please don't hesitate to contact us today to initiate your mortgage application process with the premier mortgage brokers in Belfast.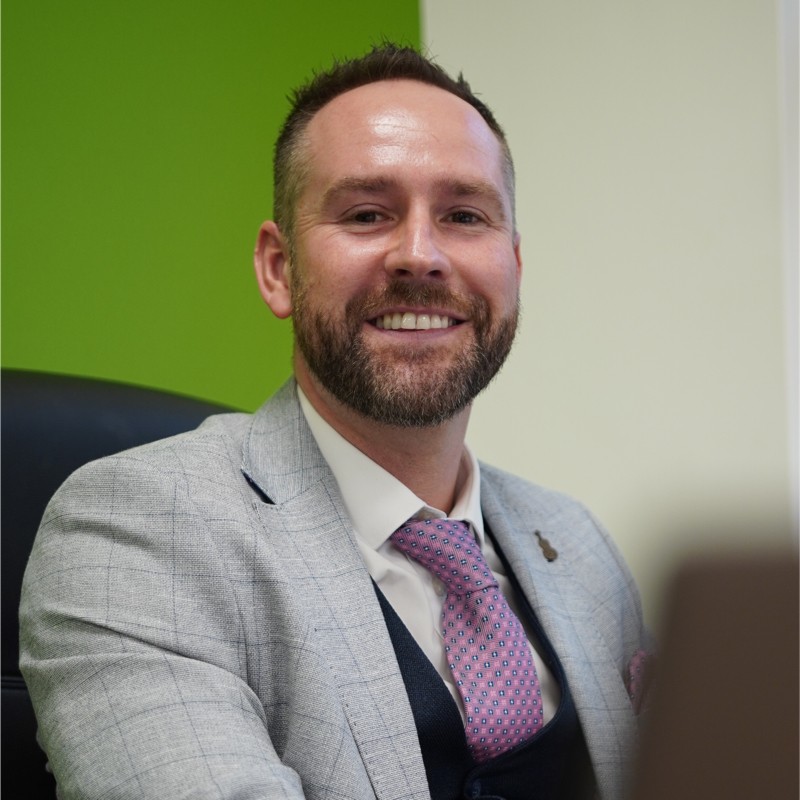 Helmut Elstner
Managing Director – Independent Mortgage Broker and Insurance Advisor
Helmut started working in financial services in early 2012 and founded The Mortgage Clinic in Belfast in early 2015. He specialises in all types of mortgages from First Time Buyer, Co-ownership, Self Build, Home Movers, Remortgages, Debt consolidation, to Buy to Let.
Three Best Rated Winner 2021
Winner Mortgage Broker of the year 2020
Top Rated Advisor 2021 on Vouchedfor