Securing an agreement in principle is a pivotal move towards realising your home aspirations. For those seeking insights on this topic, The Mortgage Clinic in Lurgan have crafted this article to provide valuable advice on the matter.
To enhance your chances of obtaining your ideal residence, consider steps such as boosting your credit rating, accumulating a substantial down payment, and ensuring both personal and financial stability when applying for a mortgage.
Additionally, it's crucial to understand the concept of a mortgage agreement in principle (AiP). This term might also be known as a mortgage in principle (MiP), a decision in principle (DiP), or an approval in principle (AiP).
What is a mortgage agreement in principle?
A mortgage agreement in principle (AiP) serves as a preliminary indication that you have the financial capability to borrow the necessary funds to purchase or remortgage a property.
Securing an AiP acts as evidence to prospective lenders that your financial standing aligns with the value of the property you're interested in acquiring.
Benefits of a mortgage agreement in Principle
At The Mortgage Clinic in Lurgan, we often emphasise the significance of obtaining a Mortgage Agreement in Principle (AiP) to our clients. Here's why:
Clarity on Borrowing Capacity
One of the primary advantages of securing an AiP is the clarity it offers. It provides a preliminary indication of how much you might be able to borrow based on your financial situation. This clarity is invaluable, especially when you're house hunting, as it helps you focus your search on properties within your budget, ensuring you don't waste time on homes that are out of your financial reach.
Expedited Mortgage Application Process
Once you've found your dream property, the last thing you want is unnecessary delays. Having an AiP in hand can significantly speed up the mortgage application process.
Sellers and estate agents view applicants with an AiP more favourably, as it demonstrates a level of seriousness and preparedness.
It's a clear indication that you've already passed a lender's preliminary checks, paving the way for a smoother and faster transition from property viewing to making an offer.
In essence, a Mortgage Agreement in Principle is not just a document; it's a tool that positions you a step ahead in the competitive property market.
At The Mortgage Clinic in Lurgan, we're here to guide you through every step of your home-buying journey, ensuring you're well-equipped and informed.
When is the right time to obtain a mortgage agreement in principle?
It's advisable to secure a mortgage agreement in principle before you embark on a focused property search. This is primarily because most real estate agents will inquire if you possess an AiP, as it provides them with assurance regarding your readiness.
However, if you're in the exploratory phase, gauging what's within your budget and aligns with your needs, there's no immediate necessity for an AiP. In such cases, you can opt to receive an estimate on the amount a lender might be willing to offer you currently.
How long is a mortgage agreement in principle valid for?
Typically, a mortgage agreement in principle (AiP) remains valid for about 90 days, which equates to roughly 3 months. However, the exact duration is determined by the lender, with some offering a validity of just 30 days.
It's important to note that the AiP's validity is contingent on the stability of your financial situation, including your income, expenditure, and any outstanding debts, from the time of its issuance. If there are significant changes in these aspects or if the AiP lapses, you may need to reapply.
Does obtaining a mortgage agreement in principle impact your credit rating?
The answer varies. When you apply for an AiP, lenders will conduct a credit assessment. If they perform a hard credit inquiry, it will leave a visible trace on your credit history, which other lenders can see. Multiple hard inquiries within a short time frame can adversely affect your credit score.
At The Mortgage Clinic in Lurgan, we understand the importance of being well-prepared before making significant financial decisions. If you're considering a mortgage or any other form of loan, having a clear understanding of your credit standing is crucial.
It not only gives you a better idea of what to expect but also positions you in a stronger place when negotiating terms. For those who are keen on gaining a preliminary insight into their creditworthiness before diving into the application process, our dedicated team is here to assist.
With our expertise and commitment to client satisfaction, we offer personalised consultations to help you navigate the complexities of credit scores and what they mean for your financial future. Don't leave things to chance; knowledge is power.
Contact us at The Mortgage Clinic in Lurgan, and let's ensure you're well-equipped for your financial journey ahead.
The Role of Mortgage Brokers in the AIP Process
Navigating the world of mortgages can be intricate, especially for first-time buyers or those unfamiliar with the financial landscape. This is where mortgage brokers, like us at The Mortgage Clinic in Lurgan, play a pivotal role. Here's a closer look at how we assist in the AiP process:
Streamlining the Process
With a plethora of lenders in the market, each with their unique criteria and offerings, finding the right fit can be daunting. Mortgage brokers have a comprehensive understanding of the market and can quickly identify which lenders are most likely to approve your application.
By doing so, at The Mortgage Clinic in Lurgan we can save you time and effort, ensuring you don't wander aimlessly in the vast mortgage maze.
Offering Expert Advice
The AiP process isn't just about filling out forms. It's about understanding your financial standing, the property market, and how different mortgage products align with your goals. Mortgage brokers provide tailored advice, ensuring you're not only eligible for an AiP but also that you're on the path that suits your long-term objectives.
Increasing Chances of Approval
A common misconception is that applying for multiple AiPs will increase the chances of getting approved. However, this can adversely affect your credit score.
At The Mortgage Clinic in Lurgan our team uses their expertise to target applications more effectively, ensuring you apply to lenders where you have the highest likelihood of approval. This targeted approach not only increases your chances but also protects your credit rating.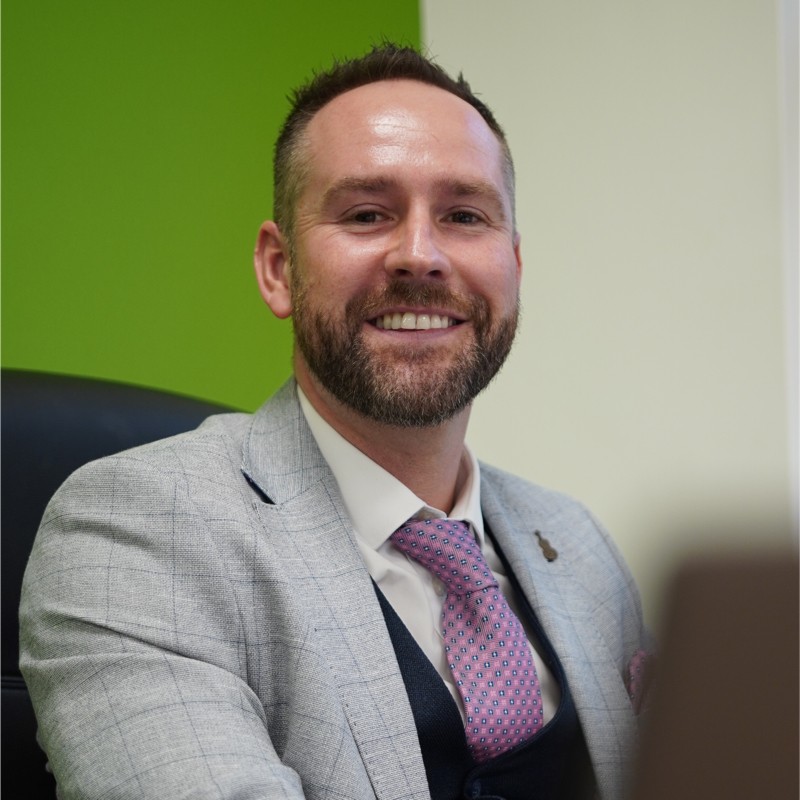 Helmut Elstner
Managing Director – Independent Mortgage Broker and Insurance Advisor
Helmut started working in financial services in early 2012 and founded The Mortgage Clinic in Belfast in early 2015. He specialises in all types of mortgages from First Time Buyer, Co-ownership, Self Build, Home Movers, Remortgages, Debt consolidation, to Buy to Let.
Three Best Rated Winner 2021
Winner Mortgage Broker of the year 2020
Top Rated Advisor 2021 on Vouchedfor