Embarking on the journey to acquire a mortgage for your initial or subsequent property is a thrilling venture. However, post-receiving the green light from your lender, there are essential aspects to consider. A paramount consideration is understanding the duration of your mortgage offer's validity, as it provides a framework for planning the subsequent stages of your property acquisition.In this guide, as your trusted Mortgage Advisor on Lisburn road Belfast, we elucidate all the nuances associated with your mortgage offer to ensure a seamless home-buying experience.
Understanding a Mortgage Offer
A mortgage offer serves as a formal acknowledgment letter from a lender or mortgage institution, indicating their commitment to provide you with the necessary funds to purchase your property.
This pivotal document is issued after the completion of your mortgage application process. As your dedicated Mortgage Advisor on Lisburn road Belfast, we'd like to emphasise that this application undergoes rigorous evaluations.
These include assessing your financial capability to manage the repayments and conducting a property assessment to ensure the property's value aligns with the mortgage sum you've sought.
Assuming all evaluations are favourable, you can typically anticipate your mortgage offer between 2 to 6 weeks post-application submission, though the exact timeframe can vary based on the lender. This offer encapsulates crucial information such as:
The maximum amount the lender is willing to extend to you.
The applicable interest rate on the borrowed sum.
Your monthly repayment obligation.
The stipulated duration for complete repayment.
Duration of a Mortgage Offer: What You Need to Know
Every mortgage offer comes with an expiration date, and there's a rationale behind this.
The foundation of a mortgage offer rests on several pillars:
Your earnings
Your credit track record
Prevailing interest rates
Current housing market dynamics
Given that these elements can shift over periods, it's impractical for lenders to extend indefinite mortgage offers. For example, there might be alterations in your credit rating, or you could transition to a new job during the application's pendency. The offer's time constraint ensures it remains aligned with your present circumstances.
When you receive your offer document, either through traditional mail or electronically, it's imperative to identify its validity period. While the majority of offers span 3 to 6 months providing a window for all legal formalities to conclude the exact duration is contingent on the lender's policies.
It's also essential to pinpoint the offer's commencement date. This could either be the date you initiated the application or when the lender formally extended the mortgage offer.
As a prospective borrower, it's advisable to clarify this aspect with the lender upfront. If you're seeking guidance on this or any other mortgage-related query, consider consulting with our Mortgage Advisor on Lisburn road Belfast at The Mortgage Clinic for expert insights.
Guidance from a Mortgage Advisor on Lisburn road Belfast
Addressing an Imminent Expiry
Should you notice your mortgage offer nearing its expiration, it's crucial to promptly communicate with your lender. In certain scenarios, they might be amenable to granting an extension, allowing you additional time to finalise the home acquisition process.
Anticipating potential challenges is key, especially for first-time homebuyers. If unforeseen issues arise a few weeks into the offer, it's advisable to inform your lender without delay. However, be cognizant that seeking an extension might entail extra charges.
Lenders often appreciate a heads-up well in advance of the mortgage's expiration. This proactive approach facilitates timely assistance. But it's essential to understand that lenders aren't bound to extend the offer. An expired offer necessitates a fresh mortgage application, incurring additional costs like new property evaluations and legal fees.
For a comprehensive home-buying experience, consider leveraging services like Habito's. They offer end-to-end support, from the initial mortgage application to the final completion, assisting in navigating any potential roadblocks.
Securing an Extension on Your Mortgage Offer
To procure an extension, adhere to your lender's stipulated procedures. They might request updated financial documents like recent bank statements or payslips to assess any changes in your financial health. Legally, lenders are mandated to ensure borrowers possess the means to repay the loan.
The feasibility of obtaining an extension hinges on various factors:
The rationale behind seeking the extension.
The lender's receptiveness to the provided reason.
The promptness of your communication regarding potential delays.
The remaining duration on the current offer.
Any alterations in your financial status since the offer's issuance.
Extensions provide a cushion, facilitating a more organised approach to home buying. The extension's length is typically determined by the lender's discretion and any prior extension requests.
In instances where a lender declines an extension request, the subsequent step would be to initiate a new mortgage application. As always, consulting with a Mortgage Advisor on Lisburn road Belfast here at The Mortgage Clinic can provide clarity and expert guidance throughout this process.
Re-Applying for a Mortgage
The path to homeownership can occasionally be marked by unforeseen delays.
Challenges, such as ongoing construction activities, particularly with new builds, might result in the expiration of your mortgage offer before finalising your home purchase.
In such instances, the recourse is to initiate a fresh mortgage application, mirroring the steps undertaken during your initial application.
Should your financial standing remain consistent from your initial application to the subsequent one, it's plausible that the same lender might extend a similar mortgage offer.
However, alterations in your financial landscape between applications could influence the terms of your new offer. Such changes include:
A decline in your earnings.
Transitioning to a new employment role.
An uptick in your expenditures.
A decline in your credit rating.
It's crucial to factor in potential additional expenses, such as fees for a renewed property assessment and further legal costs associated with conveyancing.
Maintaining a consistent dialogue with your lender is essential. This ensures you're abreast of any possible extensions, optimising your chances of a successful re-application and conserving both time and resources.
Distinguishing Between a Mortgage in Principle and a Mortgage Offer
While both the Mortgage in Principle (MIP) and a mortgage offer pertain to the home-buying process, they serve distinct purposes and shouldn't be confused.
Mortgage in Principle (MIP)
Also referred to as an Agreement in Principle (AIP) or Decision in Principle (DIP), an MIP provides an estimated amount that a lender might be willing to lend you, should you proceed with a full application. However, this figure isn't set in stone. The lender will still need to conduct thorough checks to ascertain your ability to repay the loan.
Benefits of securing an MIP include
Gaining clarity on potential properties within your budget.
Facilitating better financial planning for associated home-buying costs.
Demonstrating to property sellers that you're a genuine buyer with the financial capacity to make the purchase.
Typically, an MIP remains valid for 1-3 months. It's essential to understand that an MIP doesn't guarantee the loan, and the terms or amount may vary upon a full application.
Mortgage Offer
This is a formal document from the lender confirming their willingness to lend you a specific amount under specified terms. It's the culmination of the mortgage application process and is based on a comprehensive evaluation of your financial situation and the property's valuation.
As a best practice, always be aware of your mortgage offer's expiration date. If you're nearing this deadline and still navigating the legal intricacies, promptly inform your lender about the need for an extension. Proactive communication ensures a smoother transition to the final stages of the home-buying process.
For expert guidance on securing a mortgage offer and making strides towards your dream home, consider consulting with a Mortgage Advisor on Lisburn road Belfast at The Mortgage Clinic. We're here to assist every step of the way.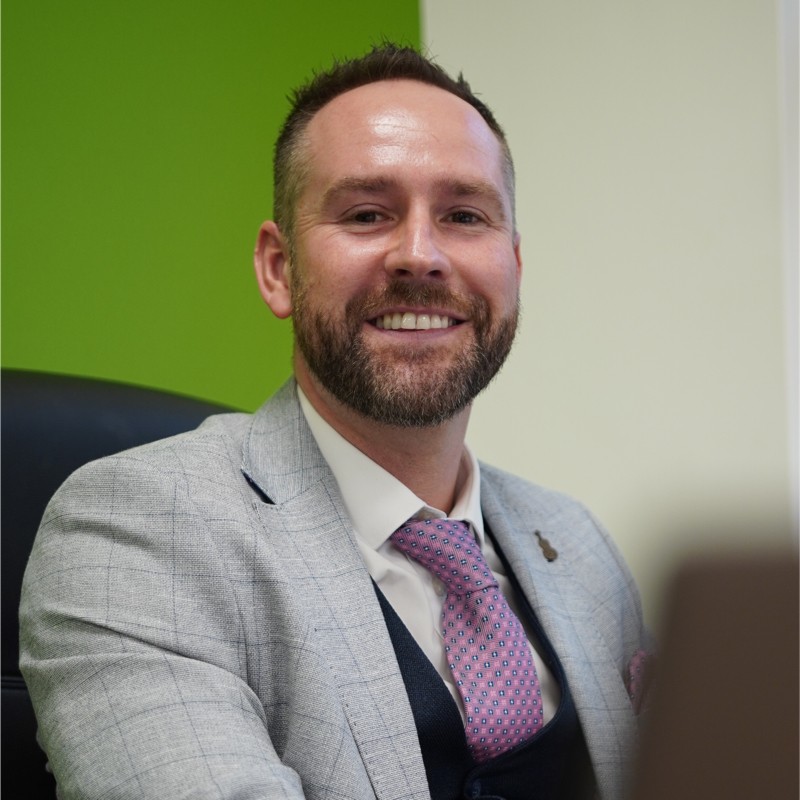 Helmut Elstner
Managing Director – Independent Mortgage Broker and Insurance Advisor
Helmut started working in financial services in early 2012 and founded The Mortgage Clinic in Belfast in early 2015. He specialises in all types of mortgages from First Time Buyer, Co-ownership, Self Build, Home Movers, Remortgages, Debt consolidation, to Buy to Let.
Three Best Rated Winner 2021
Winner Mortgage Broker of the year 2020
Top Rated Advisor 2021 on Vouchedfor