Mortgage applicants might use a mortgage broker for a variety of reasons, including cost savings and assistance in finding the best mortgage deal for their unique situation.
In this article, we examine in depth the many advantages of choosing to engage with a mortgage broker as well as the services that they offer.
A mortgage broker is a middleman who assists in connecting potential borrowers with the best mortgage lender and deals for their individual needs.
The broker will offer the mortgage application expert advice in exchange for that fee, which can be especially helpful if the applicant has unique circumstances that call for specialised guidance that a typical lender would be unable to supply.
Additionally, because the mortgage broker will be extremely knowledgeable about the mortgage market, they will be able to spot potential bargains fast, saving the applicant a lot of time spent attempting to research the deals and chat with various lenders.
Why is consulting a mortgage broker a good idea?
The guidance that brokers may offer is quite helpful in deciding on the appropriate mortgage. The majority of mortgage brokers will have been in business for a while and will have a group of knowledgeable mortgage advisors on staff who are experts in the mortgage market.
Every mortgage borrower has a certain set of circumstances that make them suitable for a particular type of lender; it is the broker's responsibility to match these particular conditions with the most suitable lender.
Based on the borrower's circumstances and financial status, the brokers can go into great detail about why a particular lender is the best choice.
Mortgage brokers will have access to a large number of lenders because they have worked in the mortgage industry for many years, and some mortgage brokers offer whole-of-market services, which means they have access to every single mortgage lender accessible.
The mortgage business has grown more closely regulated after the Mortgage Market Review in 2014.
Because affordability tests are now more stringent, some borrowers may find it more difficult to obtain a mortgage agreement or may be unable to lend as much as they would like. This protects both the borrower and the lender, and the broker will be able to undertake a thorough review of your finances to determine which packages you are eligible for.
The dangers of not seeking advice
Mortgages are complicated, and numerous factors impact the type of agreement that is ideal for the borrower. Borrowers who do not seek the advice of a professional mortgage broker risk paying more for a mortgage than they need to.
Non-mortgage experts are unable to analyse the possibilities in the depth that a broker can, so the borrower may end up paying a higher interest rate, being locked into a package with a hefty early repayment charge, or experiencing other disadvantages that could have been avoided.
A mortgage is typically the largest financial purchase that a person will ever make, so obtaining professional guidance to ensure that your mortgage decision is well-informed makes sense.
We are familiar with all of the main lenders' lending standards, and we look out for faults and concerns on your behalf to maximise your chances of a successful mortgage application.
How to choose a mortgage broker?
Some mortgage brokers operate with a web-based service only, so you should also decide whether you are happy to work on that basis, or if you prefer being able to talk to someone face-to-face about your mortgage details. At the Mortgage Clinic we provide both options to provide a service that suits you! 
You should also check what qualifications a mortgage advisor has.The Mortgage Clinic is a trading style of The Mortgage & Finance Clinic Ltd who are authorised and regulated by the Financial Conduct Authority, company registration number 784955.
Checking any customer reviews supplied is a fantastic approach to evaluate if a broker delivers decent service. Finding independent reviews on sites like Google will provide you a more accurate and unbiased collection of evaluations that should reveal what the brokers are like to work with.  
We have many client testimonials on our website, and Google ranks us as the number one reviewed (five star) Mortgage Advice company in Belfast and beyond. Contact us today for expert and trusted advice.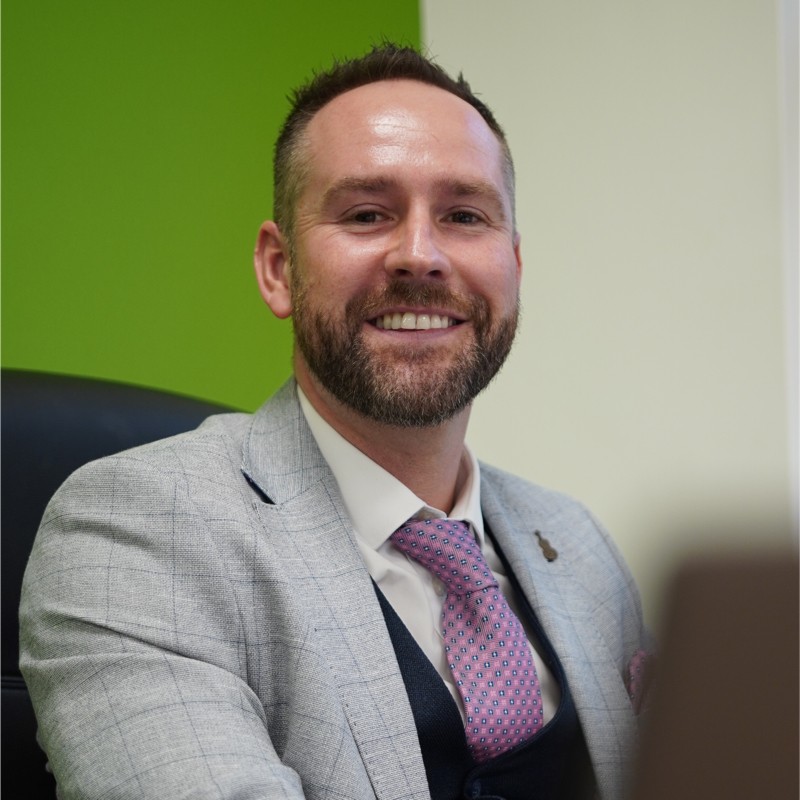 Helmut Elstner
Managing Director – Independent Mortgage Broker and Insurance Advisor
Helmut started working in financial services in early 2012 and founded The Mortgage Clinic in Belfast in early 2015. He specialises in all types of mortgages from First Time Buyer, Co-ownership, Self Build, Home Movers, Remortgages, Debt consolidation, to Buy to Let.
Three Best Rated Winner 2021
Winner Mortgage Broker of the year 2020
Top Rated Advisor 2021 on Vouchedfor