At The Mortgage Clinic in Lurgan, we recognise that moving from renting to purchasing your first home can seem like a difficult task. Mortgages and the real estate market often appear to be intimidating investments. 
How can you tell if your choices are the right ones? We'll provide you with advice on how to submit your first mortgage application in this article and tips to boost your chances of getting accepted. 
Pay EVERY bill on time.
Show that you're serious about managing your money. When lenders decline to offer loans, it's all too simple to criticise them, but if you put yourself in their shoes, you'll likely see that their hesitation is more understandable. 
Consider a situation when a friend has requested a loan from you but you are aware that they are absolutely ineffective with money. Your application for mortgage loans will benefit if you can demonstrate your financial responsibility.
Check your credit record.
You must persuade mortgage lenders that you possess the financial self-discipline necessary to repay your mortgage. They check your credit report(s) to see if you have a strong repayment history as one method of investigating this.
Your credit report includes information from all open accounts you've had in the previous six years, such as, Loans, Credit Cards, Overdrafts, and other utilities. 
Experian, Equifax, and TransUnion are the three credit reference companies in the UK, and each of them creates a unique credit report on you. You can check these reports for free.
Even though having a bad credit history doesn't guarantee that you won't be approved for a mortgage, it does run the danger of ruining your prospects. Spend some work improving your credit record before you apply for a mortgage in Lurgan to give yourself the best chance of approval.
Break ties with former partners to prevent their credit history from ruining your chances.
If you are financially tied to someone else but are now divorced or have no connection to them (this only occurs when you apply for joint credit, such as a bank account, mortgage, or loan), de-link yourself.
If not, any missed payments or other infractions they may have committed will negatively affect you. Write to the credit agencies and request a "disassociation" notice.
Close inactive accounts as they could cause your application to fail.
It could be worthwhile to close an account if you aren't utilising it. Leaving it open could put you at risk for fraud and expose you to outdated information.
Having said that, lengthier, stable credit histories are advantageous when applying for a mortgage. Therefore, it is generally not worth closing the older credit card before applying for a mortgage since you risk losing the boost to your credit score that it provides.
Avoid using your overdraft.
If possible, avoid living on the edge of your money if you frequently find yourself in your overdraft. Some lenders might not have even tolerated you having an overdraft in the previous three months.
And if you've no choice but to be in your overdraft, should you really be getting a mortgage?
Work with someone you trust.
Although it should go without saying, let us say it anyhow: when you're trying to get your first mortgage, it's crucial that you deal with a mortgage counsellor that comprehends your needs, your goals, and speaks your language. 
Working in such a manner will make the process much simpler and more enjoyable. If you value face-to-face interactions with advisors then why not visit your local Lurgan branch. 
Our Mortgage Clinic branch is located conveniently on Union Street in Lurgan. Customer service is paramount, and our mission is to deliver expert advice to those that need it the most, so borrowing on property seems as stress free as possible, so make sure if you are looking for mortgages Lurgan to contact us today so we can help you!
We support clients at all levels, from first-time buyers to experienced investors, and we would be delighted to help and advise you whatever your needs are. 
Why not get in contact if you'd like to discuss getting a mortgage (for the first time or a remortgage)? We're here to help, and chatting with us is completely free!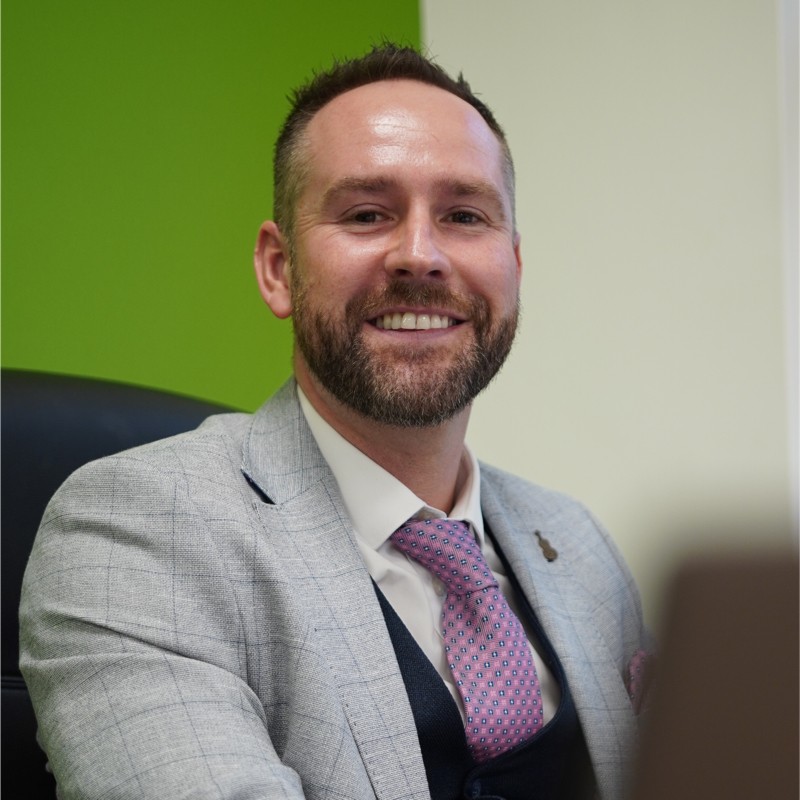 Helmut Elstner
Managing Director – Independent Mortgage Broker and Insurance Advisor
Helmut started working in financial services in early 2012 and founded The Mortgage Clinic in Belfast in early 2015. He specialises in all types of mortgages from First Time Buyer, Co-ownership, Self Build, Home Movers, Remortgages, Debt consolidation, to Buy to Let.
Three Best Rated Winner 2021
Winner Mortgage Broker of the year 2020
Top Rated Advisor 2021 on Vouchedfor