Taking the initial step towards entering the real estate market can appear intimidating, but there is no need to worry. Once you have reviewed this guide explained by our mortgage brokers in Lurgan you will learn valuable recommendations and guidance, obtaining a foothold on the first rung of the property ladder can be a feasible and manageable endeavour.
If you've been envisioning the moment when you'll finally receive the keys to your first home, how can you transform that dream into a tangible reality?
Our Mortgage brokers in Lurgan have compiled this comprehensive guide to offer you practical advice and valuable tips.
Challenges
There is no denying that purchasing your first property has become significantly more challenging in recent decades. In 1981, approximately one in three individuals aged 16-24 owned a home, whereas by 2016, this figure had decreased to one in 10.
Concurrently, the percentage of younger age groups opting for rental accommodations has risen by 14% among 16-24-year-olds since 1996.
This prevailing trend may necessitate a slightly longer wait before achieving homeownership. Since 2007, the average age of a first-time buyer in the UK has increased by six years, with individuals typically reaching the age of 34 by the time they manage to purchase their initial property.
Nevertheless, with careful planning, thorough research, and a bit of knowledge, you can eventually achieve the goal of owning your own home.
The initial step is to develop a solid plan of action that enables you to break free from the rental cycle. Remember, with a mortgage, each payment you make brings you closer to full ownership of the property, even if the process extends over a period of 25 years.
On the other hand, as a tenant, every rent payment you submit becomes income for your landlord.
Therefore, if you are determined to transition from being a renter to becoming a homeowner and take the crucial step onto the property ladder, consider these six invaluable tips:
Settle any remaining debts you have
Create a comprehensive inventory of all your outstanding debts, including credit cards, store cards, overdrafts, and loans. Assess the precise amounts owed and the monthly payments for each. It may be advantageous to explore the option of a consolidation loan to settle all your outstanding balances.
Devise a budget to determine the amount of disposable income you have each month after covering essential expenses such as rent, utility bills, and everyday living costs like food and transportation. The remaining sum constitutes your "available income."
Exercise restraint regarding indulgences like frequent takeout orders and expensive nights out. Review your standing orders to identify any forgotten monthly subscriptions or unused gym memberships. Utilise your available income to tackle your debts effectively. Once you have eliminated them, you can begin saving the surplus funds for your deposit.
Improve your credit score
One significant step you can take is closing down credit card accounts that are no longer in use. Keeping unused credit cards active may inadvertently contribute to a lower credit score. By closing these accounts, you can streamline your credit profile and demonstrate responsible credit management.
Clearing any outstanding debts is another crucial aspect of improving your credit rating. Take proactive measures to address any debts you may have accumulated, such as credit card balances, personal loans, or outstanding bills.
Set up a repayment plan and make consistent efforts to reduce or eliminate these obligations. This not only showcases your commitment to financial responsibility but also reduces your overall debt burden.
Paying your bills on time is a fundamental practice that can significantly impact your credit rating. Late or missed payments can leave negative marks on your credit report and diminish your score. By prioritising timely payments, you demonstrate reliability and establish a positive payment history, which is a key factor in determining your creditworthiness.
Another essential aspect to consider is ensuring that you are registered on the electoral roll. Being listed on the electoral roll confirms your residential address and adds credibility to your credit profile. Lenders often use this information to verify your identity and assess your stability as a borrower.
By incorporating these strategies into your financial routine, you can steadily improve your credit rating over time. It's important to remain consistent and patient, as positive changes to your creditworthiness may not happen overnight. However, with dedication and responsible financial habits, you can enhance your credit standing and enjoy the benefits of a strong credit profile.
Take the steps to organise and secure your deposit
When it comes to securing a deposit, it is advantageous to aim for a larger amount. Having more funds available increases your options for accessing the most favourable mortgage rates.
If you find it challenging to accumulate a sufficient deposit on your own, it may be worth considering purchasing a property with someone in a similar situation.
Collaborating with a co-buyer can enhance your chances of obtaining a more favourable mortgage deal, especially if they possess a good credit history and earn a higher income than you.
However, before making any commitments, both parties should discuss and establish a plan for potential future scenarios, such as if one person wishes to move.
Get help from the professionals
At The Mortgage Clinic, our mortgage brokers in Lurgan understand that finding the perfect mortgage can be a daunting task, especially when you're unsure about various factors such as borrowing limits, deposit requirements, or eligibility criteria, which can be particularly concerning for individuals aged 40 and above. That's why we're here to help.
As a trusted and experienced mortgage company, our team at The Mortgage Clinic is dedicated to guiding you through the entire mortgage process. We have the knowledge and expertise to assist you in finding the best mortgage solution tailored to your unique situation.
If you're struggling to identify the most suitable mortgage for your needs, our services can provide the support you require. Our expert mortgage brokers in Lurgan are well-versed in navigating the complexities of the mortgage market.
They will work closely with you, taking into account your individual circumstances and preferences, to help you secure the ideal mortgage.
Whether you're uncertain about how much you can borrow, lacking a deposit, or have concerns about eligibility, our team will address these issues and provide personalised solutions. We understand the specific challenges faced by those aged 40 and above, and we have the necessary expertise to ensure you receive the guidance and options that suit your requirements.
Choosing The Mortgage Clinic means partnering with a company that values your financial goals and aims to make the mortgage process as smooth and stress-free as possible.
We pride ourselves on providing exceptional customer service, ensuring that you feel supported and informed throughout your mortgage journey.
When it comes to finding the perfect mortgage, let The Mortgage Clinic be your trusted partner. Contact us today to schedule a consultation and take the first step towards securing the ideal mortgage solution for you with our team of mortgage brokers in Lurgan.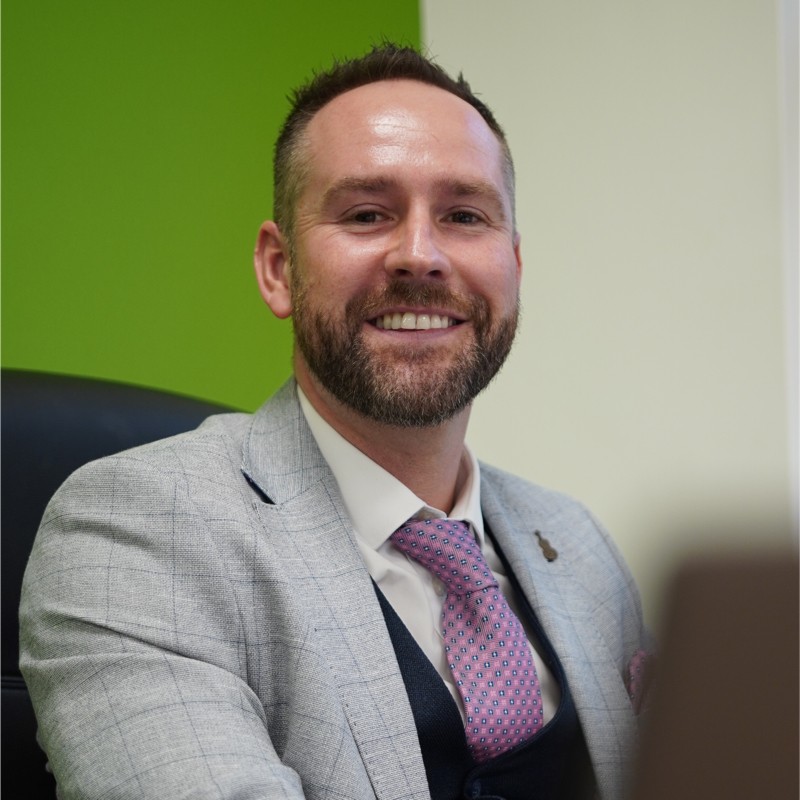 Helmut Elstner
Managing Director – Independent Mortgage Broker and Insurance Advisor
Helmut started working in financial services in early 2012 and founded The Mortgage Clinic in Belfast in early 2015. He specialises in all types of mortgages from First Time Buyer, Co-ownership, Self Build, Home Movers, Remortgages, Debt consolidation, to Buy to Let.
Three Best Rated Winner 2021
Winner Mortgage Broker of the year 2020
Top Rated Advisor 2021 on Vouchedfor