As a mortgage broker in Lurgan, we understand the challenges that renters face when trying to save for a mortgage. Balancing monthly rent payments while setting aside funds for a future home can seem like a daunting task.
In this article titled "How to Save for a Mortgage While Renting," we aim to provide practical advice for those who are currently in rental properties but aspire to become homeowners.
We'll share strategies and tips that can help you manage your finances effectively, allowing you to continue paying rent while also building a savings fund for your future mortgage.
Whether you're a first-time home buyer or looking to transition from renting to owning, this guide can serve as a valuable resource in your journey towards homeownership.
As a trusted mortgage broker in Lurgan, we're committed to helping you navigate the path to your dream home.
Understanding the Financial Landscape
Transitioning from renting to owning a home is a significant financial shift. It's a step that involves careful planning and a thorough understanding of the financial landscape. Here's an overview of the key considerations:
Firstly, owning a home comes with costs that go beyond the mortgage payments. These include property taxes, home insurance, and maintenance costs. These expenses can add up and should be factored into your budget.
Secondly, when you're planning to buy a home, you'll need to save for a down payment. The size of the down payment can significantly impact the terms of your mortgage, including the interest rate and monthly payments.
Thirdly, your credit score will play a crucial role in your ability to secure a mortgage. Lenders look at your credit history to determine your reliability as a borrower. A higher credit score can lead to better mortgage terms.
It's important to consider the stability of your income. Lenders will look at your income level and employment history when deciding whether to approve your mortgage application. A stable income can increase your chances of approval.
Understanding the financial landscape is a crucial first step when transitioning from renting to owning a home. It allows you to plan effectively, set realistic goals, and make informed decisions that can set you on the path to successful homeownership.
Setting a Realistic Savings Goal
When you're renting and planning to transition to homeownership, setting a realistic savings goal for your future mortgage is a crucial step. This involves several considerations:
Down Payment
This is typically the largest upfront cost of buying a home. The amount you'll need to save for a down payment will depend on the price of the home you're aiming to buy and the type of mortgage you're considering. While some mortgages require as little as 3-5% of the home's price, a larger down payment can reduce your monthly mortgage payments and potentially eliminate the need for private mortgage insurance.
Closing Costs
These are fees and expenses you'll need to pay at the closing of your mortgage, and they typically range from 2% to 5% of your loan amount. They can include loan origination fees, appraisal fees, title insurance, and more.
Emergency Fund
Homeownership comes with unexpected costs, such as repairs and maintenance. It's wise to have an emergency fund in place to cover these unexpected expenses. A general guideline that is commonly recommended is to save an amount equivalent to three to six months' worth of living expenses.
Moving and Furnishing Costs
Don't forget to factor in the cost of moving and furnishing your new home. These costs can add up quickly, so it's important to budget for them in advance.
To determine your savings goal, add up these costs and subtract any current savings you have for your home purchase. Remember, your savings goal should be realistic – it should be ambitious, but still achievable based on your income and other financial obligations.
Once you have a figure in mind, you can then create a savings plan that suits your budget and timeline. This could involve setting aside a certain amount of money each month or finding ways to increase your income or reduce expenses. With a clear goal and a plan in place, you'll be well on your way to saving for your future home.
Essential Steps After Saving for a Mortgage, from House Hunting to the Mortgage Application Process
Define Your Homeownership Criteria
Determine your desired location, property type, size, and amenities. Consider factors such as proximity to schools, transportation, and other amenities important to you and your lifestyle.
Get Pre-Approved for a Mortgage
Contact a mortgage lender or work with a mortgage broker to get pre-approved for a mortgage. This process involves submitting necessary documentation, such as income verification, credit history, and employment details. Pre-approval helps determine your budget and demonstrates to sellers that you're a serious buyer.
Complete the Mortgage Application
After your offer is accepted, it's time to formally apply for the mortgage. Provide the lender with the required documents, such as bank statements, pay stubs, and tax returns. Work closely with your lender to ensure a smooth application process.
Home Inspection and Appraisal
Arrange for a professional home inspection to assess the property's condition and identify any potential issues. Additionally, the lender will conduct an appraisal to determine the home's market value. These steps help ensure that you're making an informed decision and that the property meets the lender's requirements.
Secure Homeowners Insurance
Obtain homeowners insurance coverage to protect your investment. Shop around for quotes and select a policy that suits your needs and budget.
Review and Sign Closing Documents
Prior to the closing date, review all the documents related to the purchase, including the loan agreement, settlement statement, and disclosures. Seek clarification on any questions or concerns before signing the documents.
Close and Move In
On the closing day, sign the final paperwork, pay any remaining closing costs, and receive the keys to your new home. Celebrate this milestone and begin the process of moving into your own place.
Consulting with a Mortgage Broker in Lurgan
When it comes to saving for a mortgage while renting, the process can be intricate and overwhelming. However, seeking guidance from a mortgage broker in Lurgan from our team can be instrumental in navigating this journey. Here's how our teams professional expertise can assist you:
A mortgage broker in Lurgan will conduct a tailored financial assessment, evaluating your income, expenses, and savings goals. They'll develop a personalised plan based on your circumstances.
With in-depth market knowledge, mortgage brokers provide insights into local housing trends, mortgage options, interest rates, and lender requirements.
Our mortgage brokers have access to a wide range of lenders, including those not easily accessible to the public. This allows them to present multiple mortgage options and negotiate competitive rates and terms.
We guide you through the mortgage pre-approval process, assisting with documentation and liaising with lenders to streamline the application.
Our mortgage brokers offer effective strategies to optimise your savings while renting, providing advice on budgeting, expense reduction, and maximising your saving potential.
Throughout the journey, they will offer ongoing support and maintain open communication, addressing your questions and concerns.
Consulting with a mortgage broker in Lurgan will empower you to make well-informed decisions, leveraging their knowledge, experience, and professional network. They will guide you through the complexities of saving for a mortgage while renting, ensuring a smoother path to homeownership.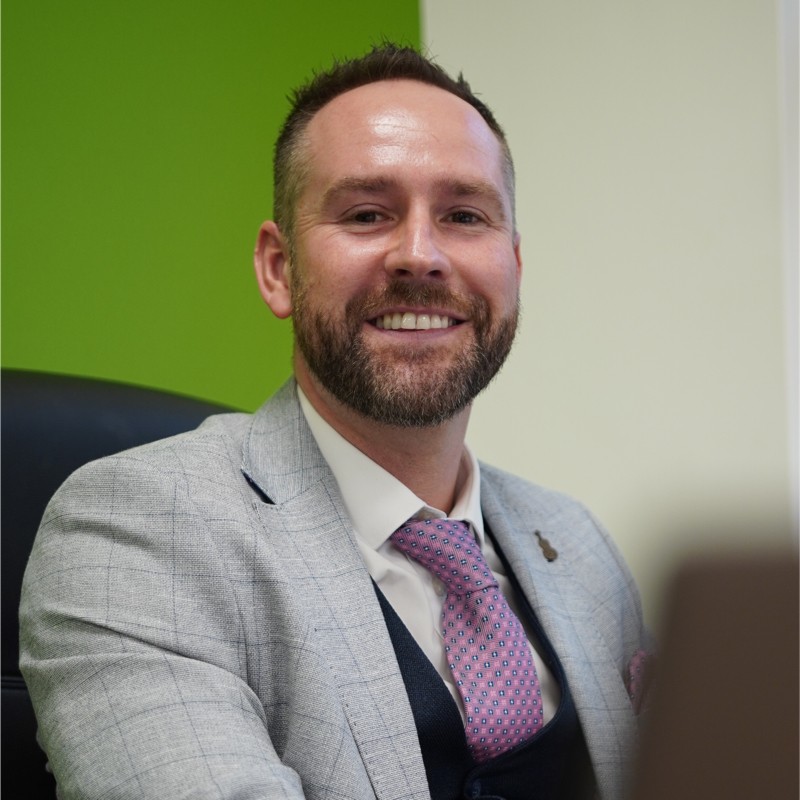 Helmut Elstner
Managing Director – Independent Mortgage Broker and Insurance Advisor
Helmut started working in financial services in early 2012 and founded The Mortgage Clinic in Belfast in early 2015. He specialises in all types of mortgages from First Time Buyer, Co-ownership, Self Build, Home Movers, Remortgages, Debt consolidation, to Buy to Let.
Three Best Rated Winner 2021
Winner Mortgage Broker of the year 2020
Top Rated Advisor 2021 on Vouchedfor