Why choose us?
The Mortgage Clinic was established in the beginning of 2015 by Helmut Elstner, a mortgage advisor who, contrary to his name, is from Northern Ireland. It is a young and innovative company that offers free, impartial mortgage advice.
You can be confident that we are true specialists in the mortgage industry because of our strong ties to the local property market and estate agencies.
The Mortgage Clinic wants to address any concerns you may have regarding the cost of moving. You will find the ideal mortgage for your needs by working with us.
Don't just take our word for it
Check out a few of our testimonials below:
"Conor at The Mortgage Clinic was absolutely fantastic and helped us sort a mortgage with much less stress than trying to do it alone! He kept us informed of every step, was always quick to respond to any queries we had, and was just lovely to deal with throughout the whole process. Thank you so much for all the help", Anona Weir
"I would highly recommend the Mortgage Clinic and Dean for his excellent service in helping us find the best deal for our Mortgage. Dean was helpful, professional and knowledgeable, every step of the way and helped guide us as first time buyers through what can be a daunting process", Kirstie Green
According to Google reviews, we are also the top-rated ( five stars) mortgage advising business in Belfast and beyond.
Overview of our Services
Belfast based borrowers listen up! Finding a mortgage is one of the most difficult and significant things you will ever accomplish, and it's simple to concentrate on the most well-known brands in the industry. However, there are other smaller, lesser-known lenders who might provide better terms, saving you a sizable quantity of money.
Free award-winning mortgage and protection advice personalised to you is provided by our experts.
We go over your options whether you're looking to buy a home, are a first-time buyer, want to remortgage your home, or need protection. Speak with one of our knowledgeable, friendly consultants about your goals.
Only a few documents from you are required, and we will complete the labour-intensive work for your application. If we can find you the right mortgage for your circumstances, we will get everything finalised.
A quick description of some of our services is provided below. Continue reading to learn more.
First time buyers
In actuality, the procedure is the same for whatever kind of buyer. In theory, the transaction is still the same; for first-time buyers, the only difference is that you are unfamiliar with it.
Because of this, you might find it more advantageous to have a mortgage broker walk you through the entire process; however, clients who have previously purchased houses might not want that degree of assistance.
Home mover
All inquiries are welcome at The Mortgage Clinic. The residential inquiry for a new home purchase or remortgage is the one we receive most frequently. Even though this is typically a quick and simple process, every buyer or homeowner in the UK could profit from the free counsel of a competent consultant.
If you are unfamiliar with the market, buying a house can be intimidating. It can make all the difference in the world to seek assistance from a knowledgeable and experienced advisor.
Buy to let mortgage
Mortgages for buy-to-let properties are a terrific way to diversify your portfolio or add to your pension income by making regular rental contributions.
When considering investing in the buy-to-let market, it is crucial to have independent tax advice.
When deciding to invest in real estate, picking the correct mortgage broker for buy to let is crucial. Our knowledgeable experts can access:
Building Societies
High Street Banks
A vast array of Buy to Let Mortgages UK specialists
Remortgage
Remortgaging is the process of switching mortgages without relocating. To repay the first loan, you would take out a second one, negotiating a better rate in the process. Depending on the situation, the replacement loan's replacement loan may be for a different amount than the second loan.
The conditions of your current agreement are the first thing to be aware of. Some have exit fees and charges, which can cancel out the advantages of transferring.
Many consumers choose to wait until their current agreement expires before switching to another one.
It is a good idea to start considering the possibility of switching as that day draws closer. This can be done with our no-obligation assistance.
Self build mortgages
The task is definitely not for the weak of heart, despite the fact that many individuals have the ambition of building their own home. You will need and want to be in charge of the finances regardless of whether you decide to DIY and employ architects and tradespeople yourself or opt to hire a contractor to oversee the project for you.
Even at the beginning, there are numerous factors to take into account, but The Mortgage Clinic can help by removing any uncertainty and doubts you may have about the best mortgage to use to fund your construction.
Therefore, call us to set up a Free Self Build Mortgages Planning Consultation before you even consider design.
Co-ownership mortgages
Do you now rent your property because you believe you lack the funds to purchase it? You may find the best option through co-ownership! In order to help our clients discover the right property within their price range, we at The Mortgage Clinic look at the numerous possibilities that are accessible to them based on their unique circumstances.
We also address their queries. This is what our Free Initial Mortgage Planning Consultation accomplishes!
Insurance
At The Mortgage Clinic, our services don't end with home loans; we also offer services like giving you advice on different insurance policies you may use to shield your mortgage payments from unforeseen events or occurrences, including life insurance advice.
We don't stop there; we also offer guidance on house, landlord, business, and income insurance protection. Please use our free tool on our website to request an insurance quote.
I
Our advice
Finding the greatest mortgage possible is important because it's probably the biggest financial commitment you'll ever make. The good news is that there are several things you can do to increase the likelihood that your mortgage application will be approved.
You should be aware of the elements affecting your eligibility if you're considering applying for a mortgage. These include your credit score, how long you've been employed at your present employment, your existing debts, whether or not you're self-employed, and the size of your down payment.
To acquire the mortgage you desire, use our top 10 advice tips outlined below.
1. Your credit score matters
Secure a copy of your credit report before submitting a mortgage application. Credit reference companies like Experian and Equifax are in possession of this. You'll be able to comprehend what the lenders observe when they examine your application.
There are several easy things you may do to raise your credit score if things aren't looking too good with it. For instance, confirm that you are on the electoral roster and terminate any unused credit card accounts. Learn more about checking your credit score.
2. The starting point is your own sums
Before submitting a mortgage application, sit down and create a budget. You must be certain that you can borrow enough money to pay for the property. Additionally, you'll need to have enough cash on hand to pay for any applicable fees and costs. You can figure out these costs using our advice on how to determine the cost of buying your first house.
The amount you wish to borrow (and for how long) and the interest rate paid will determine how much you must pay back each month on your mortgage. You may perform the maths with the aid of our mortgage calculator.
3. Stay in the same job, you'll do better
Before they will grant you a mortgage, the majority of lenders will want to know that you have been with your employer for a significant amount of time. So if you're considering changing employment, it would be wise to wait until you have a mortgage in place.
It's typically a good idea to wait until you've worked at your current position for at least three to six months before applying.
Your options for mortgages will expand as you accumulate more money to put down as a deposit.
4. Debts are harmful
If you apply for a mortgage, a prospective lender doesn't want to learn if you have a lot of credit card debt or delinquent loans.
Try to pay off any debts you have before submitting an application for a mortgage. This can help you make a case for sound financial management and raise the possibility that your mortgage application will be accepted.
Furthermore, if a lender takes your borrowing ability into account when establishing the loan amount, you might be able to borrow more.
5. Proof of income
You'll likely require a P60 form because mortgage lenders will want to see evidence of your income. Every year, your company will give you this document, which includes a summary of your pay and the amount of tax withheld.
Additionally, three months' worth of pay stubs and bank statements are probably required. The lender will be able to assess both your personal outgoings and your income this way.
6. Self – Employment
When you work for yourself, getting a mortgage might be quite difficult. This is especially true if you recently made the decision to work for yourself.
Lenders seek evidence that you will be able to make your payments on time. As a result, they'll typically request to view your full accounts for the last three years or a SA302 form from HMRC pertaining to that three years. It's doubtful that you'll get a mortgage if you don't have these on hand.
7. Larger deposits are recommended
Your options for mortgages will expand as you accumulate more money to put down as a deposit. Lenders reserve their best terms for borrowers with significant down payments.
As a result of being approved for a better offer, you'll also benefit from cheaper monthly payments.
8. Buying with someone else can be easier
Consider buying with someone else if you find it difficult to amass a sufficient down payment on your own. If they have good credit and a greater income than you, this could increase your chances of getting a suitable mortgage. But keep in mind that this is a serious commitment.
9. You shouldn't chop and change your application
Don't fiddle with your mortgage application once you've begun it and start changing numbers. In fact, this can delay your acquisition of real estate.
Changes to the data in the future will need a re-evaluation of the offer. Even though it might not necessarily be an issue, it might cause unneeded delay.
10. Getting assistance can be beneficial
It might be a good idea to engage the aid of a mortgage broker if you're having trouble finding the best mortgage deal, are unsure of your eligibility for or borrowing capacity.
We here at The Mortgage Clinic can perform market research on your behalf and provide application assistance. You won't have to complete the task all by yourself this way.
Take advantage of our free, no obligation, mortgage advice today
The Mortgage Clinic's core values is providing reliable, free, no obligation mortgage advice. You will have a one-on-one conversation over the phone or in person with a fully licensed, amiable, supportive, and professional mortgage adviser. We can assist you no matter where you reside or where you desire to purchase property.
Our free, no-obligation mortgage advising service is designed with our clients' needs in mind. We're available to respond to all of your inquiries and make the home-buying or mortgage process as simple as it can be. You may sit back, relax, and let us take the worry out of your life while we provide advice on the mortgage options that would best meet your needs.
Only if you proceed with a mortgage application would costs ever become required, and all of these fees will be properly explained to you before you do so. In conclusion, you have nothing to lose by receiving FREE, no-obligation mortgage advice. After that, you can decide whether you want to move forward with it.
Not to hinder you or put you under pressure, but to assist. Find out the advantages of using our service by speaking with a member of our helpful staff today.
Why choose us
Customer service is paramount, and our mission is to deliver expert advice to those that need it the most, so borrowing on property seems as stress free as possible!
We support clients at all levels, from first-time buyers to experienced investors, and we would be delighted to help and advise you whatever your needs at our many branches.
Why not get in contact if you'd like to discuss getting a mortgage. We're here to help, and chatting with us is completely free!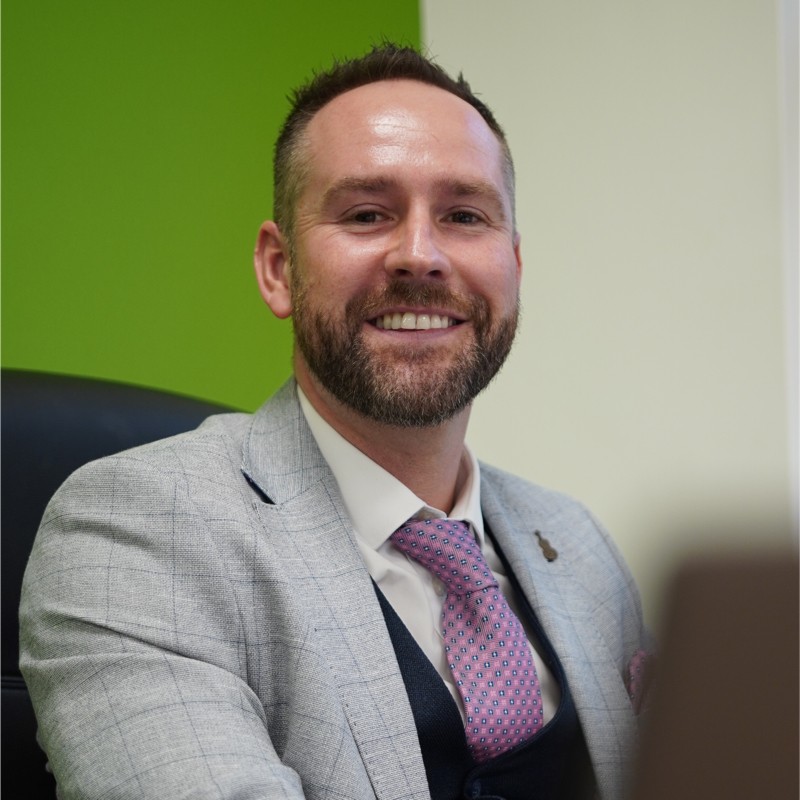 Helmut Elstner
Managing Director – Independent Mortgage Broker and Insurance Advisor
Helmut started working in financial services in early 2012 and founded The Mortgage Clinic in Belfast in early 2015. He specialises in all types of mortgages from First Time Buyer, Co-ownership, Self Build, Home Movers, Remortgages, Debt consolidation, to Buy to Let.
Three Best Rated Winner 2021
Winner Mortgage Broker of the year 2020
Top Rated Advisor 2021 on Vouchedfor