If you are looking for Insurance or mortgage advice Belfast & Northern Ireland wide, then you are in the right place.
Illnesses, unexpected job losses, and debt repayments, to name a few, can all occur at any time. Insurance can assist you in getting through difficult times and getting back on your feet.
Life insurance and critical illness insurance are two types of insurance that protect you and your dependents from health-related concerns. They can both assist you in paying your mortgage if you are unable to work. They are not, however, the same.
Insurance for life
If you die during the policy's term, your beneficiaries will get a lump sum payment from your life insurance policy.
There are a few conditions that apply depending on the circumstances of your death. For example, if you die as a result of your active engagement in criminal behaviour, or if you die in a foreign country not covered by your policy, your insurance company is unlikely to pay up.
Coverage for Serious Illness
In the case of a diagnosis of a critical condition from a list of conditions, Critical Illness Cover pays out a lump amount to you rather than your beneficiaries. When a payout is made, the policy usually comes to an end.
Specific ailments, such as cancer, strokes, and heart attacks, are covered by this sort of insurance. Severe injuries, such as third-degree burns or limb loss, may be covered by some policies.
Similarities
Both types of insurance provide a lump sum payment that is tax-free. Because it is not considered income, the amount you are paid is tax-free.
Both applications and premiums are based on the health of the policy holder at the time of purchase.
Both funds have no spending limitations, however it is recommended that you use them to support yourself and/or your dependents while paying off debts.
Differences
They shield you against a variety of dangers. Critical Illness Cover protects you in the case of an illness or accident, whole Life Insurance protects your dependents in the event of your death.
Life insurance pays out to your beneficiaries or estate, whereas Critical Illness Cover pays out to the policyholder.
Your dependents can use life insurance to pay for your burial, pay off current debts, and have financial security. While Critical Illness Cover aids you (the policyholder) with your recovery and treatment. Providing funds to cover medical bills, debts, and act as a source of income while you are unable to work.
Is it possible to have both at the same time?
Yes! You can have both of these sorts of insurance at the same time because they are two different types of insurance that cover different things. Some insurance companies will advise you to get both policies at the same time.
Because these types of insurance serve various functions, they might be grouped together.
Which should I choose?
Although you can have both at the same time, you may only need one.
If you have dependents, life insurance is even more important because it will provide them with financial security in the case of your death. If you don't have any dependents, though, you might not need Life Insurance at all.
Because illnesses and accidents affect everyone, Critical Illness Cover is a good option. Rather than paying beneficiaries, this insurance pays you (the policyholder) a lump amount. As a result, this style is ideal for those who are single and have no dependents.
They'll both help you pay down your mortgage. Life Insurance, on the other hand, will allow your dependents to pay it off, while Critical Illness Insurance will assist you in making your mortgage payments.
In addition to Life Insurance and Critical Illness Cover, The Mortgage Clinic can assist you in locating additional types of insurance that are critical to protecting your family and mortgage. For additional information, look into our mortgage protection insurance, income protection insurance, and home insurance.
We are dedicated to providing the best information and quotes for people looking for mortgages and insurance at The Mortgage Clinic. Get in touch for a no obligation chat.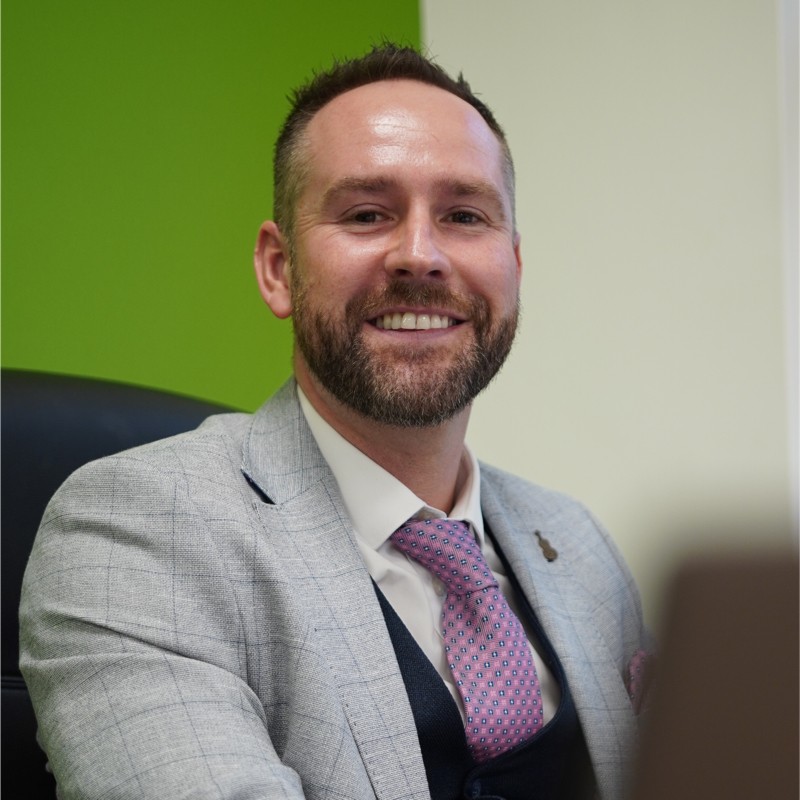 Helmut Elstner
Managing Director – Independent Mortgage Broker and Insurance Advisor
Helmut started working in financial services in early 2012 and founded The Mortgage Clinic in Belfast in early 2015. He specialises in all types of mortgages from First Time Buyer, Co-ownership, Self Build, Home Movers, Remortgages, Debt consolidation, to Buy to Let.
Three Best Rated Winner 2021
Winner Mortgage Broker of the year 2020
Top Rated Advisor 2021 on Vouchedfor