At The Mortgage Clinic in Lurgan, we understand that it may be difficult for you to comprehend joint mortgages and everything they entail. Because of this, we have covered everything you need to know about them in this article, including how they operate and what happens if a married couple with a shared mortgage separates.
When you take out a loan to buy a house with another person, it is called a combined mortgage. This might be your spouse, a friend, or a family member. Regardless of who it is, you will jointly own the property and be responsible for paying the mortgage.
You may even buy a home with two or three friends thanks to the combined mortgages that certain lenders even provide for groups.
Each borrower must satisfy the mortgage lending requirements and is jointly liable for the mortgage payments, which means that if one or more of the parties with whom you have joint obligation fail to make their payments, you are still responsible for the whole amount.
The percentage of ownership that each person has in the house or apartment should be noted in the property deeds.
To qualify for a combined mortgage, you don't need to make the same amount of money or contribute the same amount each month in repayments or deposits.
Regardless of how you decide to divide the mortgage payments, a shared mortgage entails joint ownership and common responsibility for making mortgage payments.
Even if you and another person have a joint mortgage and one person typically pays the entire monthly payment, the burden of repayment could ultimately rest on you if the other person vanishes.
How do co-mortgages operate?
The lender considers you both "jointly and severally accountable" for the loan when you take out a joint mortgage. This implies that the lender may pursue you jointly or individually for the entire loan.
Even though it is conceivable, you probably won't be able to borrow as much as you could if there were two of you. This is because the named person is accountable for the mortgage and their salary won't be taken into account.
A strong financial relationship is established when you agree to share a mortgage with someone. Therefore, when other lenders do credit checks on you, any negative items they have on their credit history, including unpaid loans, may also have an impact on your credit rating.
What transpires if a couple who has a joint mortgage separates?
If you and your partner decide to end your relationship, your shared mortgage may be changed into the name of the person who can afford to pay the mortgage and buy out the other.
The same rule applies if you and a friend or relative buy a house together but later have a falling out, they can no longer work, or they have to relocate for a new job. Other choices for splitting up include:
Selling the house and splitting the money.

Renting off your previous residence and equally splitting the revenue income.
Joint mortgages for unmarried couples
More than 5 million unmarried couples currently live together in the UK, according to figures from the Office for National Statistics. Couples choosing civil relationships are becoming more prevalent.
Therefore, a significant portion of couples obtaining joint mortgages nowadays are either single or part of civil unions.
Although it has no bearing on whether a couple should or could obtain a joint mortgage, this may have an impact on how you choose to legally own the property. There are two alternatives:
When you and your partner are joint tenants, you each own a 50% share, and the property automatically passes to the surviving mortgage holder when one of you dies.

 When you are tenants-in-common, however, one of you may own a larger share than the other, and your partner does not automatically inherit the property when you pass away.
How do you apply for a joint mortgage?
A shared mortgage application is equivalent to an individual application.
To be accepted, you must offer a mortgage deposit and demonstrate your ability to pay the repayments and related expenses. Documents demonstrating each applicant's income and outgoings can be provided to do this.
You can determine the maximum amount you can borrow by visiting your local Lurgan Mortgage Clinic branch. 
Our Mortgage Clinic branch is located conveniently on Union Street in Lurgan. Customer service is paramount, and our mission is to deliver expert advice to those that need it the most, so borrowing on property seems as stress free as possible! 
We support clients at all levels, from first-time buyers to experienced investors, and we would be delighted to help and advise you whatever your needs are. 
Why not get in contact if you'd like to discuss getting a mortgage (for the first time or a remortgage)? We're here to help, and chatting with us is completely free!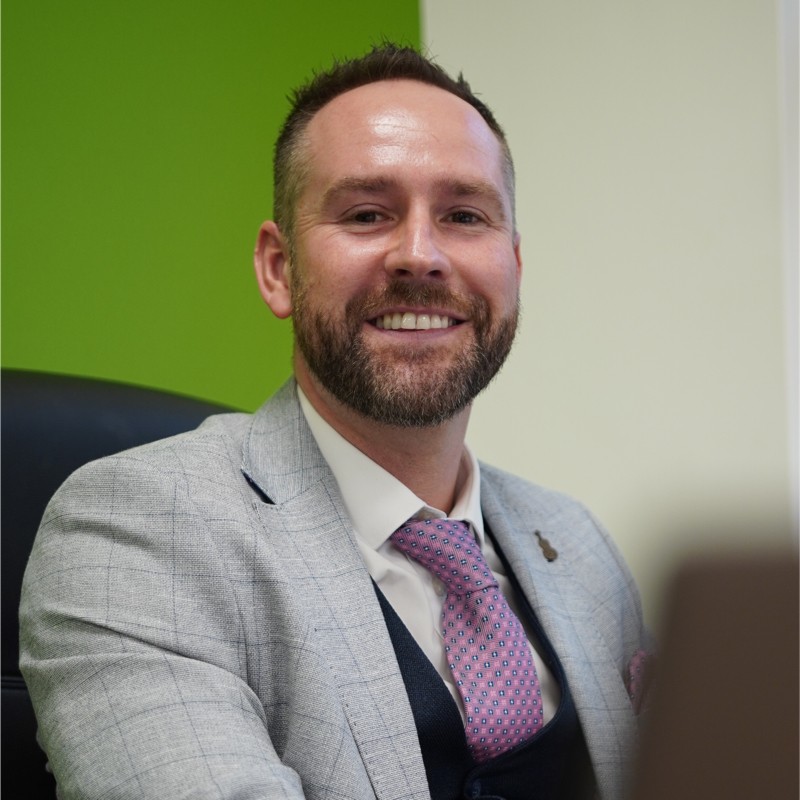 Helmut Elstner
Managing Director – Independent Mortgage Broker and Insurance Advisor
Helmut started working in financial services in early 2012 and founded The Mortgage Clinic in Belfast in early 2015. He specialises in all types of mortgages from First Time Buyer, Co-ownership, Self Build, Home Movers, Remortgages, Debt consolidation, to Buy to Let.
Three Best Rated Winner 2021
Winner Mortgage Broker of the year 2020
Top Rated Advisor 2021 on Vouchedfor