When seeking a mortgage from a lender, there are several crucial checkboxes you must tick. Trustworthiness in repaying the loan throughout the agreement is paramount. To assess this, lenders scrutinise specific mortgage eligibility criteria. Meeting most, if not all, of these factors can significantly simplify the mortgage application process. Let's delve into these factors in more depth so you can be well-informed before applying. If you need guidance, consider consulting a Mortgage Advisor on Lisburn road in Belfast.
Guidelines to Adhere to
It's important to keep in mind that every mortgage lender operates differently. While some adhere to stringent guidelines with limited flexibility, others may offer a more accommodating approach. The advantage here is that if one lender declines your mortgage application, there's still the possibility of finding another willing to extend a loan based on the same information.
So, what information do they seek? In general, most mortgage lenders use the following criteria as a starting point when assessing your eligibility:
Your age and UK residency status (you must be at least 18 years old and either a UK resident or have resided in the UK for a minimum of three years).

The amount you wish to borrow.

Your savings for a deposit.

Your credit score.

Your employment status and income.

Your outstanding debts.

Your spending patterns.
The type, size, and location of the property you intend to purchase (some lenders may have restrictions on certain property types, such as flats above bars, listed buildings, or ex-local authority properties).
Equipped with this information, along with their internal criteria, the lender will evaluate your "affordability." In essence, they want assurance that you can comfortably repay the borrowed amount. 
For personalised guidance on navigating these criteria, consider consulting a Mortgage Advisor on Lisburn road in Belfast here at the Mortgage Clinic.
How Affordability is Calculated
Mortgage lenders assess "affordability" by examining various aspects of your financial situation, including:
Current Income
Lenders typically request your last three to six months of payslips as well as your most recent P60 (end-of-year tax statement). For self-employed individuals, demonstrating income involves providing at least two years of tax returns. Some lenders may also require evidence of upcoming work, such as signed contracts.
Current Expenditure
In addition to your income, lenders scrutinise your expenses to understand where your money is allocated. This includes details about credit cards, outstanding loans, household bills, regular expenses like groceries, childcare, school fees, and work-related travel costs. 
Moreover, they consider other living costs like clothing and entertainment expenses. Bank statements from the last three to six months are often used to validate the information provided.
Future Projections
Lenders perform a "stress test" to assess your future affordability. They evaluate how well you could manage mortgage repayments under various scenarios, such as having a baby, experiencing job loss, or facing rising interest rates. This helps ensure that you can still comfortably afford your mortgage in these situations.
For joint mortgage applications, the lender examines the combined income and expenses of all applicants to determine affordability.
Understanding these factors and how they contribute to your overall affordability is crucial when applying for a mortgage. It enables you to prepare the necessary documentation and financial information required by the lender during the application process.
Credit Score 
An additional significant determinant of your mortgage eligibility is your credit score. This metric provides prospective lenders with insights into your financial responsibility, particularly in terms of repaying borrowed funds.
From a lender's perspective, an individual with a history of late or missed payments may be perceived as riskier compared to someone who consistently meets their financial obligations promptly and in full.
Before initiating a mortgage application, it's advisable to assess your credit score through the standard credit reporting agencies, such as Experian, Equifax, and TransUnion. If you identify any inaccuracies or issues, take proactive steps to rectify them to enhance your creditworthiness. Ensuring your credit score is in good standing is an important aspect of preparing for a successful mortgage application.
Why might your mortgage application be denied?
There are a few common reasons why you may not be eligible for a mortgage at the moment:
1.Poor Credit History: Mortgage lenders prioritise risk assessment, and a poor credit history can make them hesitant to lend to you. While it's not impossible to secure a mortgage with bad credit, it can complicate matters. Minor issues, like an old missed mobile phone bill, may have a minor impact on your credit score, but many lenders are willing to overlook such small issues.
2. Existing Debt: If a substantial portion of your annual income is already dedicated to repaying existing debts, lenders may be reluctant to extend further credit. Paying off higher-interest and more expensive debts before applying for a mortgage may be necessary.
Understanding these factors and addressing any issues where possible can improve your eligibility for a mortgage. It's crucial to assess your financial situation and credit history before applying for a mortgage to increase your chances of approval.
If you qualify, what kind of mortgage can you get?
If you're eligible for a mortgage, you have several options to choose from, including:
1. Fixed Rate Mortgages: These mortgages maintain a consistent interest rate for a predetermined period, typically two, three, five, or ten years. With a fixed rate mortgage, your interest rate remains stable, making budgeting more predictable.
2. Variable Rate Mortgages: Variable rate mortgages, as the name suggests, have fluctuating interest rates throughout the loan term. The rate adjustments may be tied to the Bank of England's base rate or the lender's standard variable rate (SVR). Opting for a variable rate mortgage can lead to lower initial rates and fees, but it introduces an element of uncertainty.
The interest rate offered for either type of mortgage depends on several factors, including the amount you wish to borrow, the size of your deposit, and your credit score.
These mortgage options provide different advantages and considerations, so it's important to carefully evaluate which one aligns best with your financial goals and circumstances.
We Are Here to Help
Here at the Mortgage Clinic, we're all about making your homeownership dreams come true. Our friendly Mortgage Advisor on Lisburn road in Belfast team is like your trusted friend in the mortgage world, here to guide you through the entire process. 
Whether you're a first-time buyer, thinking about remortgaging, or just need some expert advice, our mortgage Advisor on Lisburn road in Belfast is here. 
Your financial goals matter to us, and we're here to help you reach them. So, don't be shy, get in touch with us at the Mortgage Clinic, and let's start turning those dreams into reality. Your journey to owning a home begins right here with us!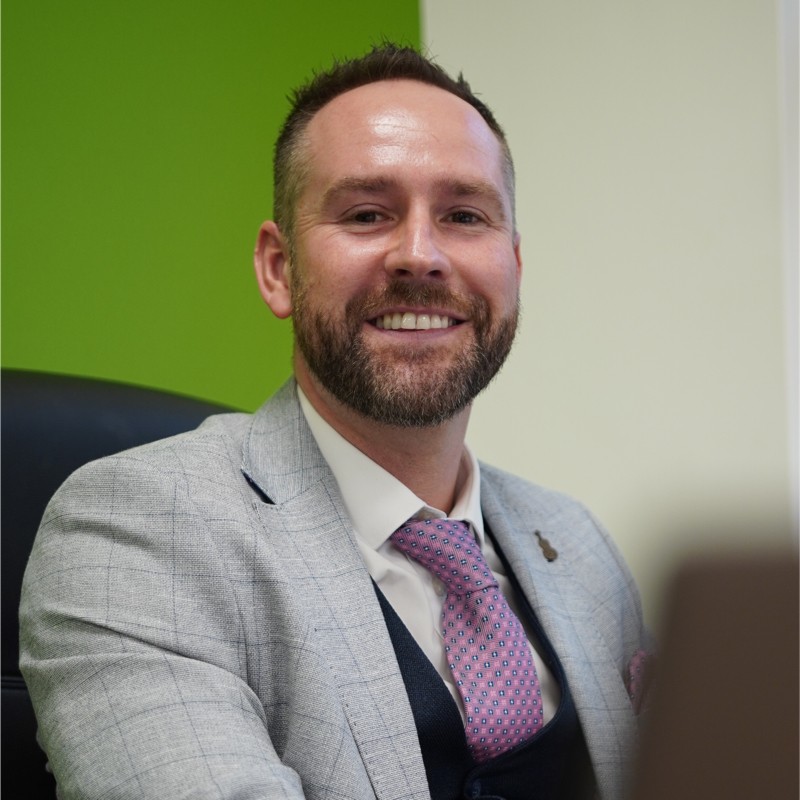 Helmut Elstner
Managing Director – Independent Mortgage Broker and Insurance Advisor
Helmut started working in financial services in early 2012 and founded The Mortgage Clinic in Belfast in early 2015. He specialises in all types of mortgages from First Time Buyer, Co-ownership, Self Build, Home Movers, Remortgages, Debt consolidation, to Buy to Let.
Three Best Rated Winner 2021
Winner Mortgage Broker of the year 2020
Top Rated Advisor 2021 on Vouchedfor