Welcome to our comprehensive guide on solo home buying, brought to you by our expert mortgage broker in Lurgan. Throughout this article, we will provide you with invaluable insights and tips to navigate the exciting journey of purchasing a house independently.
With the help of our experienced professional, you will gain a deeper understanding of the key considerations, strategies, and steps involved in this significant endeavour.
Whether you're a first-time buyer or looking to expand your real estate portfolio, our aim is to equip you with the knowledge and confidence needed to make informed decisions throughout the process.
Let's dive in and uncover the secrets to successfully buying a house on your own.
Motives for Obtaining a Mortgage as a Single Person
There are numerous compelling factors that may lead you to pursue homeownership as a single individual. As a first-time buyer, you might not be ready to commit to a joint purchase with someone else just yet.
Alternatively, you may be interested in acquiring a second property as a buy-to-let investment for your personal portfolio. It's also possible that your partner's low income or unfavourable credit history presents challenges in obtaining a mortgage as a couple.
Many individuals who have experienced separation or divorce choose to embark on the journey of purchasing their own home, while others opt to refinance in order to remove a former partner from their mortgage.
The good news is that mortgage providers are well-equipped with a comprehensive understanding of the various circumstances that warrant a single income mortgage.
Can a single person get a mortgage?
Certainly! Similar to any loan, mortgage providers prioritise assessing the level of risk associated with the borrower. When it comes to purchasing a house on your own, there are both advantages and disadvantages from a risk perspective.
One apparent drawback is that as a solo buyer, your purchasing power is halved compared to a couple. Consequently, providers may assume that your ability to afford mortgage repayments is relatively limited.
However, on a positive note, since you are likely to be purchasing a smaller property, the required mortgage amount will also be smaller.
Another significant advantage is that you won't have to worry about someone else's unfavourable credit history negatively impacting your chances of mortgage approval.
As long as you maintain a good credit record and can demonstrate your affordability, there is every reason to believe that your application will be accepted.
Determining the Maximum Mortgage Borrowing Capacity
Determining the maximum borrowing capacity for a mortgage as a single individual is contingent upon your affordability. Mortgage lenders now carefully scrutinise an applicant's income and expenses to assess their ability to repay, taking into account factors such as bonuses and overtime, if applicable.
Gone are the days of a simple salary multiplication to determine borrowing limits. Lenders consider various aspects, including rent payments, expenditure on necessities like food, clothing, and commuting, as well as any existing loan obligations.
Given the thorough assessment process, it is advisable to seek guidance to ensure your financial situation is optimised for securing a mortgage. Additionally, age is a factor to consider for single person mortgages. Lenders may be more cautious with borrowers over 40 years old, as they have a shorter period until retirement, potentially limiting their ability to repay the loan with a full income.
However, there are options available. Some lenders cater to this demographic, and engaging a mortgage broker can grant access to specialised deals.
Moreover, specific schemes like Retirement Interest Only (RIO) mortgages and the Older People's Shared Ownership scheme, tailored for individuals aged 55 and above, can provide assistance in securing a mortgage.
How can a single person afford a house?
If you find yourself in the early stages of the homebuying process, it is natural to feel uncertain about the possibility of purchasing a house on your own. However, it is important to note that this may not be an unattainable goal.
Climbing the property ladder entails more than simply saving a sufficient amount of money; securing the right mortgage can also bring you closer to realising your dream.
Fortunately, there are several strategies you can employ to improve your financial standing and increase your chances of obtaining a mortgage as a single individual.
Outlined below our mortgage broker in Lurgan has set out some tips that offer a fresh perspective on the actions you can take:
Be realistic about the property you can afford
As an individual buyer, opting for a smaller home can significantly enhance affordability when purchasing a house. This approach not only reduces the overall cost but also opens up the possibility of benefiting from certain incentives.
However, it is crucial to maintain a realistic perspective throughout the process. In addition to the property's purchase price, you must also factor in various additional costs such as solicitor fees, mortgage fees, expenses related to hiring a removal company, and any desired home improvements.
Evaluating and considering these costs will enable you to gain a comprehensive understanding of what is within your financial means, ultimately providing a clearer target for your savings goal.
Consider shared ownership
Shared ownership does not necessarily require you to share your living space with another person. These programs allow you to purchase a portion of a property while renting the remaining portion from your local authority.
Despite only owning a fraction of the property, you have the privilege of residing in the entire space. In certain cases, these schemes also offer the opportunity to buy out the local authority's share in the future, eventually allowing you to become the sole owner of the property.
One of the advantages of shared ownership is the ability to make a smaller initial deposit. Although, it's important to consider that your monthly expenses will encompass mortgage payments, rent, and often a service or maintenance charge.
As long as these costs are within your affordable range, shared ownership can be an excellent option for purchasing a house as a single individual.
Explore the option of shared equity
Certain developers offer assistance programs that facilitate the purchase of their properties by providing additional support for your deposit. These schemes typically involve borrowing a loan from the developer to supplement your mortgage deposit.
Consequently, while repaying your mortgage, you would also be required to repay the loan to the developer. It is worth noting that such loans often feature a minimal interest rate and are typically not repayable during the initial years of homeownership.
Securing the Ideal Mortgage
The initial stride towards purchasing a home as a sole buyer involves obtaining a mortgage in principle. To access mortgages that align with your unique circumstances and financial capabilities, it is advisable to consult our mortgage broker in Lurgan.
Our mortgage broker in Lurgan possesses access to specialised mortgage options and can assist you in applying for schemes designed to enhance your deposit.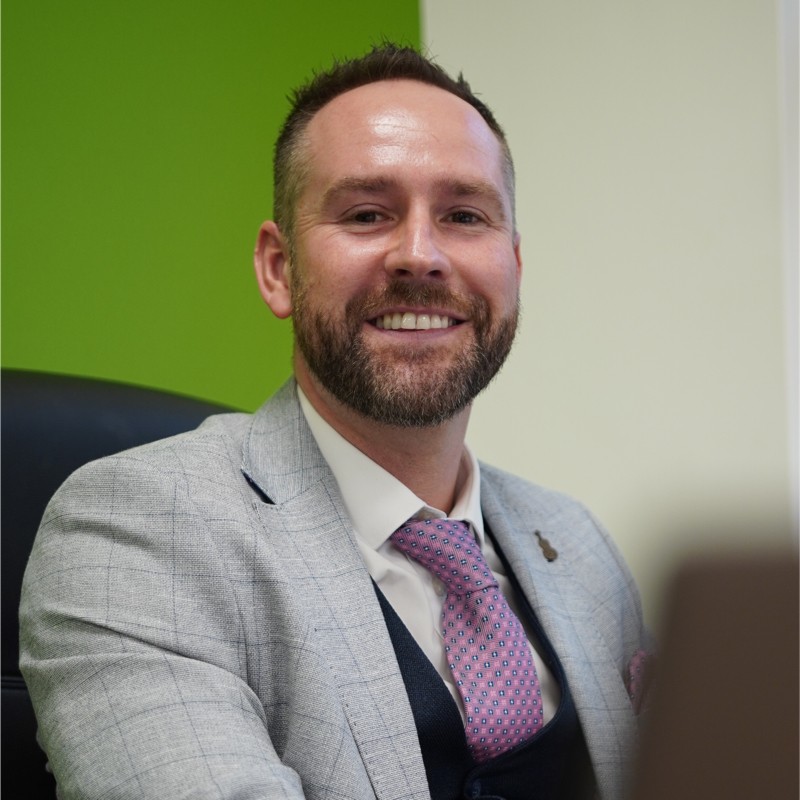 Helmut Elstner
Managing Director – Independent Mortgage Broker and Insurance Advisor
Helmut started working in financial services in early 2012 and founded The Mortgage Clinic in Belfast in early 2015. He specialises in all types of mortgages from First Time Buyer, Co-ownership, Self Build, Home Movers, Remortgages, Debt consolidation, to Buy to Let.
Three Best Rated Winner 2021
Winner Mortgage Broker of the year 2020
Top Rated Advisor 2021 on Vouchedfor