If you're currently in the process of obtaining a mortgage and find it challenging due to being over the age of 50, rest assured that there are options available to you. Our team at The Mortgage Clinic Lisburn Road Belfast have compiled this comprehensive guide to offer you practical advice and valuable tips.
Many individuals require a mortgage later in life for various reasons, and it's important to know that your age alone does not disqualify you from securing a mortgage. Whether you're considering a traditional mortgage or an Equity Release product, there are specific eligibility criteria to meet for each type. 
This guide aims to provide you with comprehensive information on retirement mortgages, empowering you to navigate the process with greater understanding and enhance your chances of mortgage approval. 
Why Pensioners Opt for Mortgages
There are several compelling reasons why pensioners may choose to obtain a mortgage. Despite being in the retirement phase of life, individuals may find themselves in need of a mortgage for various purposes. Here are some common reasons why pensioners opt for a mortgage:
Home Purchase or Downsizing: Pensioners may wish to purchase a new home that better suits their needs, whether it's downsizing to a smaller property or relocating to a different area.

Property Investment: Investing in real estate can be an attractive option for pensioners looking to generate income or diversify their investment portfolio.

Home Improvements: Some pensioners may want to renovate or make necessary repairs to their existing property to enhance its value, comfort, or accessibility.
Debt Consolidation: Consolidating debts, such as credit cards or personal loans, into a mortgage can simplify financial management by having a single monthly payment and potentially lower interest rates.
Financial Assistance for Family: Pensioners may choose to assist their children or grandchildren by providing financial support for their own property purchases or educational expenses.
Inheritance Planning: Some pensioners may wish to release equity from their property to fund their retirement lifestyle or pass on assets to their heirs.
Funding Health Care or Long-Term Care: Mortgage proceeds can help cover medical expenses, long-term care costs, or modifications to the home to accommodate special health needs.
It's important for pensioners to carefully consider their financial circumstances, consult with our team at The Mortgage Clinic Lisburn Road, and explore the available mortgage options to determine the most suitable approach for their individual needs.
What is the Maximum Age for Obtaining a Mortgage?
Each traditional mortgage product has its own specified maximum age limit, which varies among different lenders.
Typically, standard mortgage lenders set an upper age limit of around 70 years. However, there are certain lenders who are willing to extend mortgage terms for individuals aged 80 or older.
It's important to note that obtaining a mortgage later in life often comes with shorter repayment terms. Instead of spanning several decades, you may be required to repay the mortgage within a few years.
On the other hand, Equity Release products operate differently, as they have a minimum age requirement of 55 years to be eligible.
Mortgage Solutions for Individuals aged 50 and above
It's not uncommon for folks who are 50 years old and beyond to still have an active mortgage. If you happened to take out a mortgage when you were 30 with a 35-year term, you're now entering the home stretch of repaying it by reaching the age of 50.
The good news is that mortgage lenders are well-versed in assisting borrowers in your age group, so there's no need to fret about your eligibility based on age alone.
However, it's worth noting that as you progress beyond 50, obtaining a traditional mortgage may present some challenges. This is especially true if you're retired and rely on pension income to meet the affordability requirements.
Traditional mortgages typically consider affordability, and as retirement age approaches, it's natural for that affordability to decrease. As a general guideline, the shorter the remaining term of your mortgage, the lower your affordability level may be.
But fear not! There's an alternative solution that might just fit your needs. Enter the Equity Release market, which has set a minimum age requirement of 55. This option provides an avenue for those who may not meet the criteria for traditional mortgage products but still require financial support.
So, rest assured that there are mortgage solutions available tailored to individuals like you who are 50 and above. It's all about exploring your options and finding the right fit for your unique circumstances.
Boosting Your Mortgage Approval Odds After 50
When it comes to securing a mortgage after the age of 50, it's crucial to seek guidance from trusted mortgage brokers who can increase your chances of success. At this branch, our team of experienced brokers is dedicated to providing you with the support you need throughout the entire process.
By consulting with our knowledgeable professionals, we can thoroughly assess your income and match it against the specific requirements set by lenders. This personalised approach enables us to pinpoint potential mortgage options that are perfectly tailored to your unique situation.
Moreover, our authorised mortgage brokers can also offer expert advice on Equity Release products, allowing us to provide you with a comprehensive comparison of different mortgage options. With this valuable knowledge at hand, we can provide you with well-informed recommendations that cater to your specific needs.
If you're over the age of 50 and looking to improve your chances of obtaining a mortgage, don't hesitate to reach out to our expert mortgage brokers on Lisburn Road Belfast. We're here to help you navigate the complex mortgage landscape with confidence and secure the best possible outcome for your circumstances.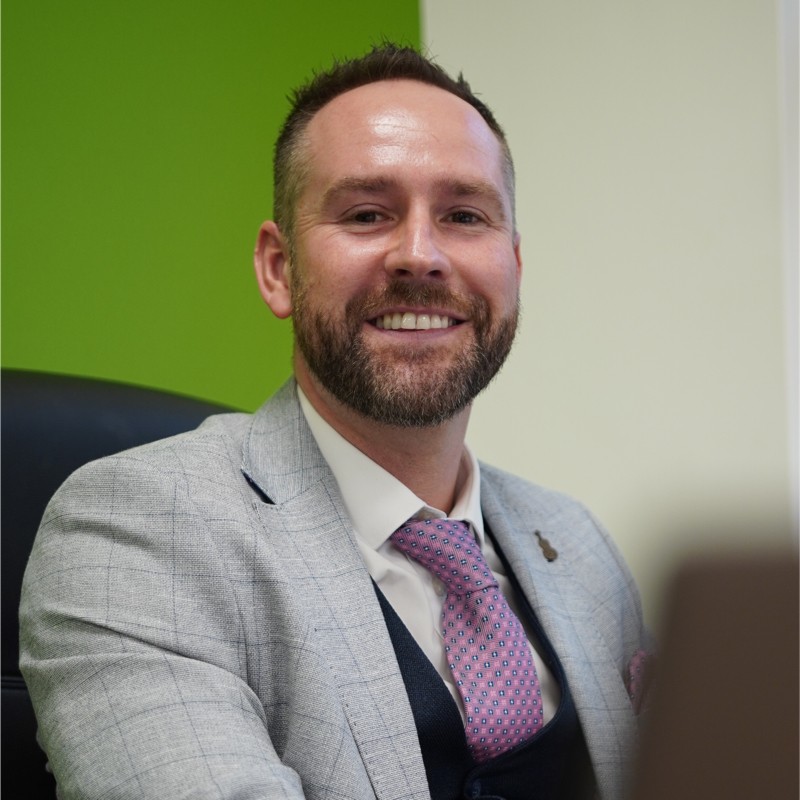 Helmut Elstner
Managing Director – Independent Mortgage Broker and Insurance Advisor
Helmut started working in financial services in early 2012 and founded The Mortgage Clinic in Belfast in early 2015. He specialises in all types of mortgages from First Time Buyer, Co-ownership, Self Build, Home Movers, Remortgages, Debt consolidation, to Buy to Let.
Three Best Rated Winner 2021
Winner Mortgage Broker of the year 2020
Top Rated Advisor 2021 on Vouchedfor