If you currently possess a residential mortgage and are contemplating leasing your property, transitioning to a Buy to Let mortgage is essential. Making the shift from a residential to a Buy to Let mortgage might seem daunting, particularly if your property's equity is limited. However, the silver lining is that there are actionable measures you can adopt to streamline this transition. A majority of lenders are receptive to facilitating this changeover to a Buy to Let mortgage. By collaborating with our proficient Mortgage advisor in Lisburn, you can navigate this process with greater simplicity and confidence.
Let's delve deeper into the steps required to transition to a Buy to Let mortgage. 
Considering a Buy to Let Mortgage in Lisburn 
A Buy to Let mortgage is tailored for individuals aiming to lease their properties. While many of these mortgages are interest-only, there are also options that combine both interest and partial principal payments, often referred to as 'hybrid' mortgages. 
Many property owners in Lisburn opt for interest-only Buy to Let mortgages. This choice minimises their monthly expenses, maximising their rental income.
Transitioning to a Buy to Let mortgage requires meeting certain criteria. One crucial step is the rental stress assessment, ensuring your interest costs are covered by potential rental earnings.
While making additional payments towards the principal is possible with many Buy to Let mortgages, it's essential to be cautious. Some mortgage advisors in Lisburn might highlight that lenders may impose Early Repayment Charges (ERCs).
Transitioning from a Homeowner Mortgage to an Investment Property Mortgage
A homeowner mortgage, often referred to as a residential mortgage, requires you to pay both the principal and the interest on the loan. With every monthly payment, you gradually increase your equity in the property. Over time, you'll fully repay the loan, making you the outright owner of the property.
On the other hand, a Buy to Let mortgage is generally set up as an interest-only loan. This means that by the end of the mortgage term, the principal amount remains due. Since these mortgages are primarily interest-only, lenders will expect you to present a viable plan to repay the principal once the term ends.
This plan is termed a 'repayment strategy.' One prevalent strategy is selling the property to cover the outstanding principal. However, if your goal in converting your homeowner mortgage to a Buy to Let mortgage is to retain ownership of the property post-maturity, you'll need to:
Establish an alternate repayment strategy, like utilising investments or savings to settle the principal.

Consider options like a repayment Buy to Let or a Hybrid Buy to Let mortgage.
It's essential to note the difference in down payment requirements. For a homeowner mortgage, you typically need a minimum deposit of 5% of the property's value. In contrast, a Buy to Let mortgage usually demands a heftier deposit, often starting at 20% of the property's purchase price.
Qualification Requirements
To qualify for a Buy to Let mortgage, you must have an adequate deposit and show that the property's rental income can comfortably cover the interest payments.
For repayment Buy to Let mortgages and Hybrid products, the expected rental income must be significantly higher to account for the additional principal component of the mortgage. Lenders are likely to examine your income and financial obligations more thoroughly for repayment or hybrid mortgages. Additionally, you must meet the lender's credit score criteria.
Credit Assessment
Every mortgage product involves a credit assessment process. Typically, you will undergo credit scoring twice: initially at the Decision in Principle stage and then again during the full mortgage application.
A subpar credit score doesn't necessarily disqualify you from securing a Buy to Let mortgage. However, it will probably lead to a higher interest rate to compensate the lender for the increased risk. Since Buy to Let mortgages require larger deposits, lenders are often more flexible with credit scoring compared to residential mortgages.
Minimum Deposit Requirement for a Buy to Let Mortgage
A minimum deposit of 20% is required for a Buy to Let mortgage. However, in the current market, many lenders realistically demand a minimum of 25% of the purchase price as a deposit.
Using Equity as a Deposit
The deposit can be the existing equity you have in the property. It is quite common for individuals transitioning from a residential mortgage to a Buy to Let mortgage to utilize their equity as a deposit. If your residential mortgage was recently secured or you don't have at least 20% equity, you will need to furnish an additional down payment to meet the lender's deposit requirement.
Origin of Deposit
Any additional deposit required, beyond the existing equity you possess, must originate from a verified source, such as savings or investment income. This is a crucial component of a lender's Anti-Money Laundering (AML) verification to ensure the deposit was legally obtained and is appropriate for a mortgage.
Deposits received as gifts are permissible, provided the donor signs a declaration relinquishing all claims to the funds, essentially confirming it is a genuine gift.
Apart from passing the rental income stress test, securing a sufficient deposit is often the most significant hurdle in obtaining a Buy to Let mortgage. Your mortgage broker can clarify the deposit requirements of your chosen lender and specify the acceptable forms of deposit.
Key Considerations When Switching to a Buy to Let Mortgage
1.Rental Income: Lenders will assess the potential rental income of the property to ensure it can cover the mortgage payments by a comfortable margin. It is essential to have a realistic estimate of the rental income and to pass the rental income stress test.
2. Deposit: A larger deposit is typically required for a Buy to Let mortgage compared to a residential mortgage. While the minimum deposit required is usually 20-25% of the property's value, a larger deposit may secure a better interest rate.
3. Repayment Strategy: Since most Buy to Let mortgages are interest-only, you will need to have a credible plan for repaying the outstanding capital at the end of the mortgage term. This could involve selling the property, using savings or investments, or opting for a repayment or hybrid mortgage.
4. Credit Score: Although lenders may be more lenient with credit scoring for Buy to Let mortgages due to the higher deposit requirements, it is still essential to have a good credit score. A poor credit score may result in higher interest rates.
5. Costs and Fees: There may be additional costs and fees associated with switching to a Buy to Let mortgage, such as arrangement fees, valuation fees, and legal fees. It is important to factor these into your calculations.
6. Tax Implications: There may be tax implications associated with switching to a Buy to Let mortgage and renting out your property. It is advisable to consult a tax professional to understand the potential impact on your tax situation. Consult with one of our mortgage advisor in Lisburn to help you understand these implications.
How a

Mortgage Advisor in Lisburn

Can Help

Transitioning to a Buy to Let mortgage is a significant decision. While the process can be streamlined with the help of a specialist mortgage broker, provided the property satisfies the rental and equity requirements, the decision should be made with caution.

At The Mortgage Clinic, we can provide a free consultation to help minimise your costs when switching to a Buy to Let mortgage. Schedule your Buy to Let mortgage consultation with a mortgage advisor in Lisburn today.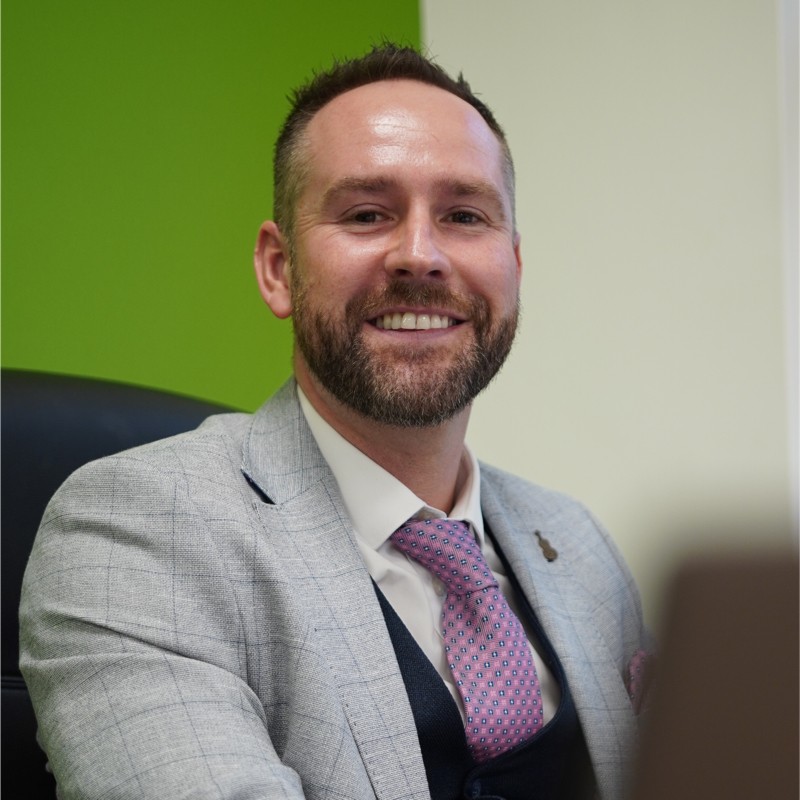 Helmut Elstner
Managing Director – Independent Mortgage Broker and Insurance Advisor
Helmut started working in financial services in early 2012 and founded The Mortgage Clinic in Belfast in early 2015. He specialises in all types of mortgages from First Time Buyer, Co-ownership, Self Build, Home Movers, Remortgages, Debt consolidation, to Buy to Let.
Three Best Rated Winner 2021
Winner Mortgage Broker of the year 2020
Top Rated Advisor 2021 on Vouchedfor