You've taken the exciting step of deciding to purchase a home, fantastic! As you embark on this homeownership journey, a significant aspect will be applying for a mortgage. Typically, the term "mortgage" may evoke images of complexity, stress, and inconvenience, but it doesn't have to be that daunting. With the right guidance and support, it can be a manageable process. Now, you might be wondering, "How do I go about applying for a mortgage?" In this article, we will delve into the fundamental steps. And remember, if you're seeking expert assistance, consider reaching out to The Mortgage Clinic in Lurgan for valuable guidance and support.
Understanding your eligibility
Getting a mortgage depends on several factors, and understanding your eligibility is crucial. Lenders want to be certain that you can meet your mortgage obligations. Here are key aspects they consider:
Your Earnings
Lenders assess your monthly income to ensure it's sufficient to cover your mortgage payments comfortably, leaving room for unexpected expenses. A stable and reliable source of income is a vital factor.
Your Credit Score
Your credit score plays a significant role in the mortgage approval process. Lenders use it to gauge your creditworthiness by examining your history of bill payments, including utilities, credit cards, and loans. Maintaining a good credit score demonstrates responsible financial behaviour. You can check and work on improving your credit score if needed.
Your Deposit
The size of your upfront deposit is another crucial factor. A larger deposit, as a percentage of the property price, reduces the perceived risk for lenders. It also influences the loan-to-value (LTV) ratio, which can impact your mortgage terms and interest rates.
The Property Details
Once you've found a property, you'll need to provide your lender with information about it, including its characteristics and physical condition. This includes details such as the property's age, number of floors, and even the materials used for the roof. Lenders consider these factors to assess the property's value and condition.
Understanding these elements is essential in gauging your eligibility for a mortgage. It's worth noting that different lenders may have varying criteria, so it's advisable to consult with a mortgage advisor or broker who can help you navigate the process and find a mortgage option that aligns with your financial situation and the property you intend to purchase.
Mortgage in Principle 
Obtaining a Mortgage in Principle (MIP) is an essential early step when buying a home. It provides insight into your potential borrowing capacity, refines your budget, and enhances your credibility with agents and sellers.
To secure an MIP, contact a mortgage broker or lender. They'll request some financial and credit history information. The level of detail needed varies by provider.
An MIP not only estimates your borrowing power but also hints at your mortgage eligibility once you find a property. Detailed MIP questions offer a clearer picture.
Having an MIP empowers you as a homebuyer, aiding realistic expectations, narrowing your search, and boosting your negotiation confidence. It's a vital tool in streamlining the path to homeownership.
How to Get a Mortgage in Northern Ireland
Getting a mortgage in Northern Ireland involves several key steps to help you secure financing for your property purchase. Here's a breakdown of the process:
1. Find a Property
Begin by identifying the property you want to purchase. This step is crucial because lenders need to know the specific property price and type when you apply for a mortgage.
2. Choose a Mortgage
Once you've selected your property, it's time to explore mortgage options. In the UK, there are various types of mortgages available, each with its own features. Some common types include:
Fixed Rate Mortgages: These come with a guaranteed interest rate for a set period.
Variable Rate Mortgages: Interest rates can fluctuate, affecting your monthly payments.
Repayment Mortgages: These involve gradual repayment of both the borrowed amount and interest.
Interest-Only Mortgages: Monthly payments cover only the interest, with the full loan amount due at the end.
3. Sort Out Your Documents:
Gather all necessary documents to support your mortgage application. This includes proof of identity, proof of address, employment documentation (such as payslips or tax returns), and financial statements. Having your documents in order will expedite the application process.
4. Mortgage Application:
With the property chosen and your documents prepared, you can proceed with the mortgage application. Lenders will review your financial information, credit history, and the property details. Your application will be assessed to determine your eligibility for the selected mortgage.
5. Work with a Mortgage Broker
Consider working with a mortgage broker, such as The Mortgage Clinic in Lurgan, to help you navigate the complex world of mortgages. Brokers have access to a wide range of mortgage deals from various lenders, making it easier to find the mortgage that best suits your needs.
The process of getting a mortgage in Northern Ireland can be simplified with the assistance of a mortgage broker who can help you evaluate your options, choose the right mortgage product, and guide you through the application process. 
Whether you opt for a fixed rate, variable rate, repayment, or interest-only mortgage, securing financing for your property is a significant step toward homeownership, our team of experienced mortgage brokers here at The Mortgage Clinic in Lurgan will be happy to assist you. 
Organise your Documents 
To ensure a smooth mortgage application process, it's essential to get your documents in order. While specific requirements may vary slightly among different lenders, the following documents are typically requested:
Proof of ID
You'll need to provide proof of your identity, which can be satisfied with a valid passport or driver's licence. If you're not a British citizen, you may also be asked to provide documentation related to your visa or settlement status.
Proof of Address
Lenders will want to verify your current residential address. This can be established by providing your most recent utility bills, council tax bills, or bank and credit card statements that clearly display your address.
Employment Documentation
If you are a full-time employee, you'll likely need to submit your most recent 3 months' payslips as well as a P60 form, which summarises your annual income and tax payments.
For self-employed individuals, lenders typically require tax returns and accounts from the past three years to assess your income stability.
Other Income, Outgoings, and Savings
In addition to your employment income, lenders will request your bank statements to gain insights into your regular sources of income and expenses. This helps them evaluate your overall financial stability.
You may also be asked about any dependents or individuals who rely on you financially.
Having these documents organised and readily available is crucial to streamline your mortgage application. It not only facilitates the process but also demonstrates your preparedness and reliability to potential lenders. Preparing these documents in advance will contribute to a more efficient and successful mortgage application experience.
Mortgage Application
Now, with your documents and mortgage choice ready, it's time to apply. You have two options: contact your lender or use a mortgage broker. During the application, provide required documents and answer detailed financial questions. 
Your lender will perform a credit check. After a thorough review taking 4-6 weeks, you'll receive a mortgage offer with terms and conditions. Review it carefully, and if satisfied, formally accept to secure your mortgage.
What To Do After Receiving Your Mortgage Offer
Upon receiving the mortgage offer, review and approve it. Sign the necessary documents to commit to the mortgage. Your legal representative will handle the legal aspects, and you'll exchange contracts, binding both you and the seller. If your application is rejected, consider steps to improve future chances.
For expert assistance, contact our team here at The Mortgage Clinic in Lurgan. They can guide you to the right mortgage solution.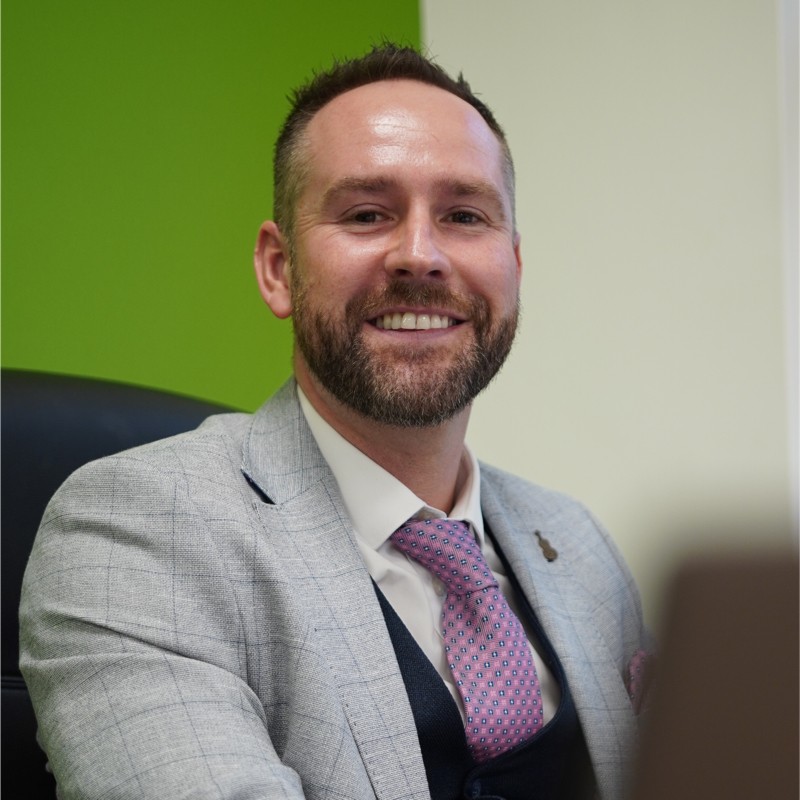 Helmut Elstner
Managing Director – Independent Mortgage Broker and Insurance Advisor
Helmut started working in financial services in early 2012 and founded The Mortgage Clinic in Belfast in early 2015. He specialises in all types of mortgages from First Time Buyer, Co-ownership, Self Build, Home Movers, Remortgages, Debt consolidation, to Buy to Let.
Three Best Rated Winner 2021
Winner Mortgage Broker of the year 2020
Top Rated Advisor 2021 on Vouchedfor