Mortgages are no different from other loans in that they all have interest rates. The percentage added to your debt as a fee for using the services of your selected lender is known as the interest rate of a mortgage.
It's crucial that you consider every possible interest rate before selecting your mortgage product and service provider. This is due to the fact that even a modest difference over the course of your loan could end up saving you hundreds of pounds.
Our Mortgage Broker Belfast team has put together this mortgage interest rates guide to assist you in getting the best offer.
What is the interest rate on a mortgage?
Your lender will charge you interest for using their services when you take out a mortgage. You will pay this in addition to the agreed-upon loan repayments, which is often a percentage of the total amount you borrow.
Various mortgage plans will have different interest rates, so it's important to consider this because it can significantly affect how much you actually pay for your home.
The amount you initially borrow, sometimes referred to as the capital or principal, plus the interest that is put on top will total the amount you owe over the course of the loan term.
What factors affect mortgage interest rates?
A percentage of the loan amount will be used to calculate your mortgage interest rate. The type of mortgage you obtain will determine how it operates and how you repay it.
In the case of a repayment mortgage, for instance, you would make regular monthly payments to cover the principal amount of the loan as well as the interest. Therefore, a portion of each monthly payment is applied to the principal to lower your loan balance and increase your equity stake in your house, and the remaining piece is used to pay interest charges.
Then, each month, mortgage interest is computed on your outstanding balance, which will eventually go down due to your capital contributions. As a result, as time passes, the amount of interest you pay will likewise decrease, and more of your monthly contribution will be applied to the capital.
If you take up an interest-only mortgage, you won't be making monthly payments; instead, the capital will be paid back at the end of the term. You will only be required to pay the interest due each month during the loan period. This is a typical strategy for buy-to-let mortgages.
What is the UK's typical mortgage interest rate?
A five-year fixed-rate mortgage had an average interest rate of 1.29% in September 2021, while a two-year variable rate was 2.1%.
These are some of the lowest rates we've ever seen, but it's important to remember that they frequently change, and the 'best' rate at the time you shop will depend on the state of the economy and your financial situation.
Which mortgage rate is ideal?
Depending on the type of mortgage, a decent mortgage rate will seem different. Because there are so many other considerations, the item with the lowest rate may not always be the item that is best for you or the least expensive. Comparing a lender's rate to those of similar goods is the most effective technique to assess whether it is a decent one.
It's also crucial to keep in mind that mortgage rates fluctuate based on the base rate and overall economy at the time you take out your loan. What constitutes a "good" mortgage rate may also depend on your financial situation. For instance, if you have strong credit or can afford a sizable down payment, you may find it simpler to obtain lower rates.
Finding the best mortgage rate
We always advise dealing with a mortgage broker who knows the industry inside and out to get the greatest mortgage rate and make sure your money goes as far as possible.
Additionally, mortgage brokers will have a network of professionals who can assist in getting you the greatest offer and may even have access to special products that are far more reasonable than those you can obtain on your own.
Our Mortgage Clinic branches are conveniently located in multiple places within Belfast. You can find us on the Lisburn road, Ormeau Road and Ballyhackamore. We also have Mortgage brokers in Cookstown.
Customer service is paramount, and our mission is to deliver expert advice to those that need it the most, so borrowing on property seems as stress free as possible! 
Our mortgage brokers at The Mortgage Clinic in Belfast are pros at assisting clients in locating the greatest mortgage deals to meet their needs. Therefore, get in contact with us to discuss your needs with us immediately if you want to ensure that you pay the least amount of interest feasible throughout the course of your mortgage.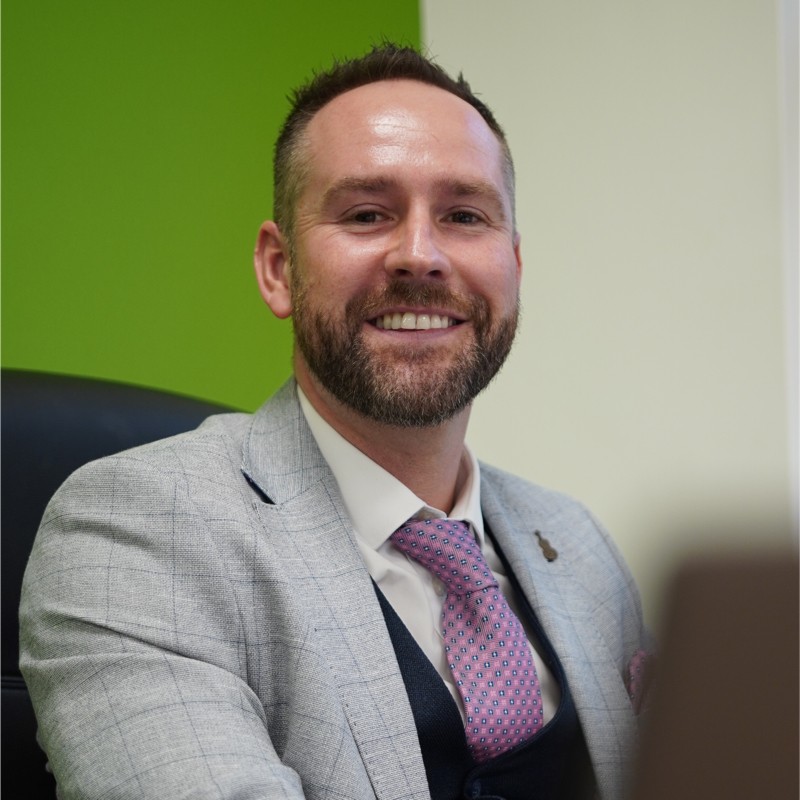 Helmut Elstner
Managing Director – Independent Mortgage Broker and Insurance Advisor
Helmut started working in financial services in early 2012 and founded The Mortgage Clinic in Belfast in early 2015. He specialises in all types of mortgages from First Time Buyer, Co-ownership, Self Build, Home Movers, Remortgages, Debt consolidation, to Buy to Let.
Three Best Rated Winner 2021
Winner Mortgage Broker of the year 2020
Top Rated Advisor 2021 on Vouchedfor