You may be asking yourself, will mortgage rates increase in line with anticipated increases in interest rates this year? And how can borrowers pick the best deal?
Despite rising above 6% in the autumn of last year, fixed-rate mortgage bargains are beginning to become better.
The increase in mortgage rates, which has an effect on buyer affordability, is the cause of this change. For the first time in 14 years, the average two-year fixed rate reached 6% in October.
Despite the fact that rates have slightly decreased recently and are anticipated to do so again in 2023, the situation remains troubling nonetheless.
It makes sense that present and aspiring homeowners are finding it more and more challenging to select the best mortgage arrangement given how quickly things are changing.
Here, we explain what is happening.
Why are housing prices declining?
Simply put, since mortgage costs have increased. Since December 2021, the Bank of England (BoE) has increased interest rates 9 times, bringing them to their present level of 3.5%.
Many prospective purchasers are currently priced out of homes they could previously afford as borrowing costs rise. The number of mortgage approvals in the UK decreased by 20% between October and November of last year, from 58,997 to 46,075 total.
Sellers are being pressured to lower their asking price as demand declines.
Property values are expected to continue declining through 2023, with anticipated declines ranging from 2% to 20%.
It's important to note that inflation, which despite somewhat slowing down last month, is still above 10%. Accordingly, others believe that prices could decrease by 30% in real terms.
How much will my mortgage increase in price?
The best two-year fixed rate mortgage for home movers and those wishing to refinance is 4.74%, while the least expensive five-year fix is 4.39%. However, a maximum loan-to-value ratio of 60-65% is required to qualify for these arrangements.
Recall that with fixed-rate mortgages, the amount of interest due is fixed for the duration of the loan, which is typically two, five, or ten years. You transition to the lender's standard variable rate after the term ends (SVR). You can also discover another mortgage product.
For two and five-year fixes, first-time buyers can access rates of 5.24% and 4.84%, respectively. Deals are less favourable for experienced buyers.
How much worse the situation for borrowers has gotten over the past several months is demonstrated by the fact that the cheapest fixed rate was only 0.84% in October 2021. In addition, 57% of the 2023 renewal-due mortgages were fixed at rates under 2%.
The Office for National Statistics (ONS) data showed that on a £300,000 mortgage, borrowers may be paying up to £661 a month more once their existing contract expires. According to the ONS, they reckon that the average increase will be about £250 per month.
Is 2023 predicted to see an increase or decrease in mortgage rates?
The general belief is that even if interest rates increase, mortgage rates will steadily decrease throughout the year. Some forecast that fixed rates may drop below 4% by the beginning of 2024.
Due to the £50 billion in unfunded tax cuts included in the then-chancellor Kwasi Kwarteng's September mini-Budget proposals, most lenders factored in higher future interest rates. Mortgage rates increased to levels not seen since the financial crisis of 2008 as a result, shaking the industry.
Since then, rates have somewhat decreased, partly as a result of the fact that new chancellor Jeremy Hunt has undone most of Kwarteng's reforms, and many lenders are still examining their fees. The Financial Times reported in early January that TSB had lowered rates on its five-year fixed-rate mortgages from 6.29% to 4.99%, while Nationwide cut rates 0.55 percentage points to 4.89%.
Is fixed or tracker rates better for me?
Unfortunately, there isn't a simple solution to this. Each has benefits and drawbacks. As was stated earlier, those on variable rate mortgages would instantly notice an increase in their mortgage payments. There is no assurance that interest rates will continue to rise this year, even when the Monetary Policy Committee of the Bank of England meets again in February.
In addition, there is a good probability that interest rates will drop once UK inflation is properly under control, whenever that may be. In this case, tracker users would experience a decrease in their monthly instalments.
Your present and future financial capacity will determine whether you choose a fixed rate or tracker. A tracker can work for you if you have the financial means to handle increased repayments and are willing to accept the risks involved.
For people who value certainty, fixed rates could be a preferable choice because you can be sure that your payments will stay the same for the duration of your choice.
The phrase is an additional factor. Budget-wise, locking in for five years can be wise, but you risk missing out on lower rates if rates fall in the future.
It's important to note that those with the highest loan-to-value ratios frequently get access to the best rates. Therefore, spending any extra money to pay down your mortgage balance might help make your payments manageable.
Who can advise me on the best product to buy?
It is advisable to research and take into account all of your options given the potential influence this could have on your present and future finances.
Everybody's circumstances are different; you must do what is best for you and your loved ones.
The good news is that you don't have to make this choice by yourself. A mortgage expert will take into account your unique situation, including your ability to pay both now and in the future, and offer the best option for your financial objectives.
At The Mortgage Clinic you can be confident that we are true specialists in the mortgage market because of our strong ties to the local property market and estate agencies.
We assist clients at all skill levels, from novice purchasers to seasoned investors, and we would be happy to assist and advise you no matter what your needs are.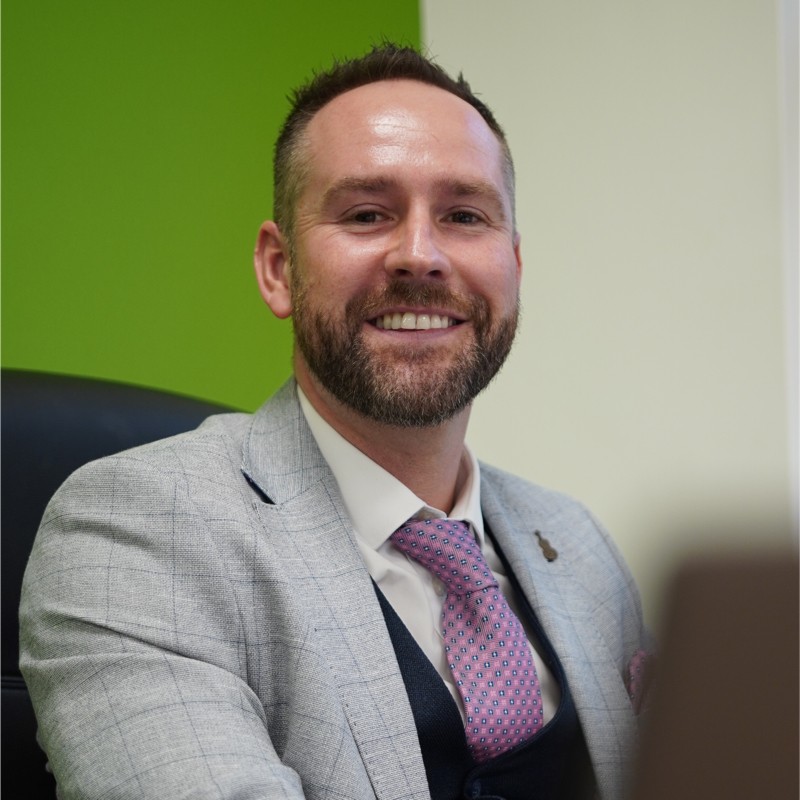 Helmut Elstner
Managing Director – Independent Mortgage Broker and Insurance Advisor
Helmut started working in financial services in early 2012 and founded The Mortgage Clinic in Belfast in early 2015. He specialises in all types of mortgages from First Time Buyer, Co-ownership, Self Build, Home Movers, Remortgages, Debt consolidation, to Buy to Let.
Three Best Rated Winner 2021
Winner Mortgage Broker of the year 2020
Top Rated Advisor 2021 on Vouchedfor