Contemplating the choice between paying off your mortgage or persistently building your savings? Our expert team has crafted this blog to provide you with invaluable mortgage advice in Lurgan.
The decision between paying off your mortgage and prioritising savings presents various advantages, and arriving at a conclusive answer isn't straightforward. Nevertheless, in numerous scenarios, particularly when faced with elevated interest rates, directing your savings towards mortgage repayment is often recommended. 
Let's delve into this topic further.
What are the Strategies for Accelerating Mortgage Repayment?
In the UK, all lenders provide the option to make early mortgage repayments, although certain lenders impose penalties to discourage this practice.
If you wish to make an overpayment or settle your mortgage ahead of schedule, it's advisable to get in touch with your lender and inquire about any applicable early repayment charges. Additionally, you can review your mortgage documents, where the early repayment charge will be explicitly stated.
Understanding Early Repayment Charges
When a lender extends a mortgage product, they apply an interest rate to the borrowed amount, which constitutes their earnings. Each mortgage product's profitability is calculated by the lender.
The interest forms monthly payments, and the lender's profit is spread across the duration of the product. Should you choose to settle your mortgage prematurely or make an overpayment, you effectively diminish the potential profit for the lender from the mortgage.
To discourage clients from making overpayments, several lenders impose early repayment charges – financial penalties incurred for overpayments or early mortgage repayment.
Are Early Repayment Charges Always Applicable?
In most instances, early repayment charges are applicable solely within the designated term of your mortgage product. For instance, if you opt for a 5-year fixed-rate mortgage, the early repayment charge will be effective throughout the 5-year duration. Many mortgage products follow a pattern where the percentage of the ERC decreases each year until the product term concludes.
Post the conclusion of your product term, lenders anticipate you to refinance and do not impose early repayment charges as a penalty. Nevertheless, it's possible that certain lenders may still impose administrative fees for mortgage product payoff.
These administrative fees are generally much lower than early repayment charges, often ranging from £100 to £300, and not all lenders enforce them.
Advantages of Early Mortgage Repayment
Even when facing early repayment charges, there are scenarios in which paying off a mortgage ahead of schedule proves advantageous.
For instance, consider a mortgage product with 4 years remaining in its term, where your monthly interest amounts to £150, resulting in a total interest payment of £7,200. If the early repayment charge for this product is only £2,000, paying off your mortgage early becomes a favourable choice.
Certain lenders permit overpayments up to a specific percentage of the outstanding balance without incurring early repayment charges. These provisions are especially advantageous for mortgages of this kind, as overpayments contribute to reducing both the principal amount and interest owed. Typically, lenders allow overpayments of up to 10% of the balance annually.
Lastly, by fully paying off your mortgage, you eliminate the ongoing monthly expense. If your monthly mortgage payment is £800, you effectively reduce your monthly expenditures by the same amount.
Does Your Mortgage Type Impact the Decision?
The nature of your mortgage will generally not heavily influence your choice to settle the mortgage prematurely, aside from the previously mentioned consideration of early repayment charges.
Instead, the prevailing interest rate is likely to be the primary determinant when considering whether to utilise your savings to pay off your mortgage.
Should I Utilise My Savings to Settle My Mortgage?
To determine whether it's advisable to persist with saving or to allocate your savings to pay off your mortgage, a straightforward calculation can guide your decision-making process.
Is the interest rate attached to your mortgage greater than the interest earned from your savings?
If the answer is affirmative, it's generally wise to use your savings to pay off the mortgage, provided you've considered any applicable early repayment charges.
If the answer is negative, continuing to save is typically more suitable. Instances where your savings generate more interest than your mortgage costs are rare. However, investment accounts and portfolios might yield higher returns on investment.
Paying off your mortgage, especially if its interest rate surpasses that of your savings, can lead to improved long-term financial outcomes.
Get

Mortgage Advice in Lurgan

If you find yourself in the midst of the intricate landscape of mortgages and the world of homeownership, there's no need to embark on this journey alone. At The Mortgage Clinic we know that the decisions you make in this realm have a profound impact on your financial future, which is why we're here to offer invaluable mortgage advice in Lurgan.

Our team of experienced professionals are dedicated to equipping you with the knowledge and insights necessary to navigate the complexities of mortgages with confidence. Whether you're a first-time homebuyer, looking to refinance, or seeking to understand the intricacies of mortgage options, we are your trusted partners in this endeavour.

With our tailored mortgage advice in Lurgan, you can unravel the intricacies of interest rates, terms, and repayment strategies. We take into account your unique financial situation and goals, ensuring that the guidance you receive aligns perfectly with your aspirations.

As you embark on the path to homeownership or work to optimise your existing mortgage, our commitment is to empower you with the information needed to make well-informed decisions. The world of mortgages can be overwhelming, but with our guidance, you can confidently make choices that set you up for long-term financial success.

So, if you're seeking mortgage advice in Lurgan that goes beyond the surface, allowing you to grasp the intricacies and make decisions that align with your unique circumstances, look no further. 

With us by your side, you're not just navigating mortgages, you're charting a course toward financial security and prosperity.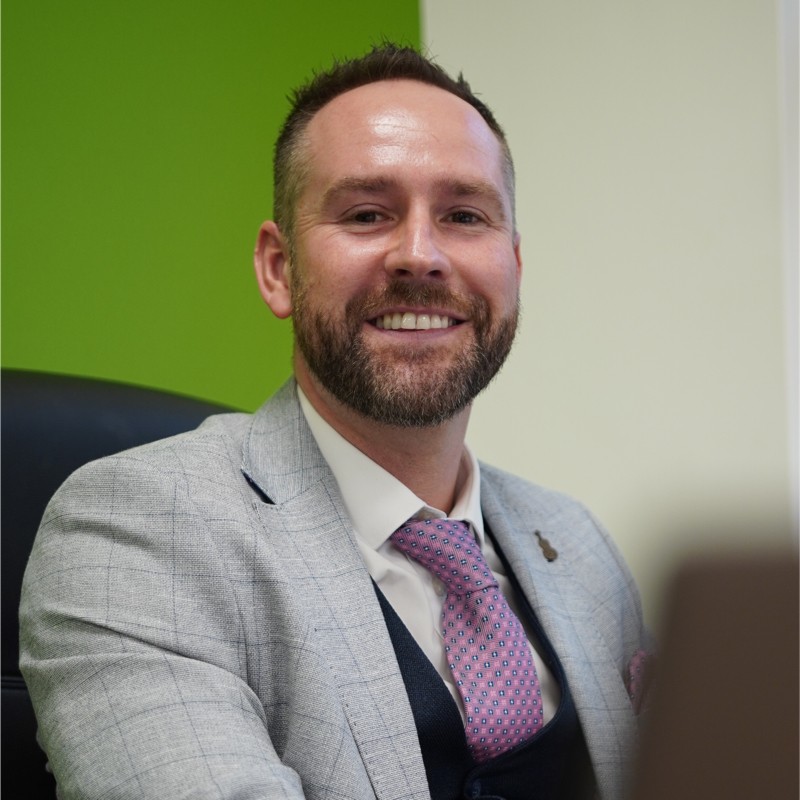 Helmut Elstner
Managing Director – Independent Mortgage Broker and Insurance Advisor
Helmut started working in financial services in early 2012 and founded The Mortgage Clinic in Belfast in early 2015. He specialises in all types of mortgages from First Time Buyer, Co-ownership, Self Build, Home Movers, Remortgages, Debt consolidation, to Buy to Let.
Three Best Rated Winner 2021
Winner Mortgage Broker of the year 2020
Top Rated Advisor 2021 on Vouchedfor