You can save hundreds of pounds by remortgaging. To ensure you're getting the greatest bargain, there are a lot of factors you need to be aware of.
We at The Mortgage Clinic in Lisburn realise it could be challenging for you to fully grasp the ins and outs of remortgaging. As a result, we have provided all the details you need regarding it in this article, along with a description of how it operates.
What justifies a remortgage?
Maybe you signed up for a pretty fantastic bargain when you first got your mortgage. But as the mortgage industry evolves, new offers become available. This suggests that you could be able to find a better offer right now, saving you hundreds of pounds.
You won't always need to switch lenders.
When looking at new mortgages, be sure to ask about any arrangement or product costs as well as any early repayment penalties from your current lender if you want to end your mortgage agreement early.
These costs could increase the price of refinancing and possibly make it more expensive than sticking with your present loan.
How soon should I remortgage?
Remortgaging is permitted at any moment. However, you can be required to pay an early payback fee if your fixed or discount rate term has not yet expired.
The majority of consumers remortgage after their fixed or discount rate period is up because this is when their mortgage may no longer be a fair offer.
Check the costs
Look at the charges before making the transfer.
Some lenders might tempt you with fee-free offers, but if they don't, you'll have to pay for legal, appraisal, and administrative fees. You can compare offers using the Annual Percentage Rate of Charge (APRC).
The APRC is a formula for computing interest rates that includes some mortgage-related costs and allows you to compare mortgage offers.
If you don't perform your calculations first, a deal that appears to save you money can actually cost you money.
Remortgaging to get a better interest rate
A new mortgage typically comes with an introductory offer.
For the first few years of your mortgage, it's probably a low fixed or discounted rate or a low tracker rate. Introduction contracts typically last two to five years.
Following the deal's expiration, you'll likely switch to your lender's standard variable rate, which is typically higher than any other rates you might be able to find.
Consider the market to determine if switching to a new mortgage agreement may save you money after your introductory period finishes.
If you only have a limited amount left to pay off your mortgage, switching may not result in enough savings.
Remortgaging for more flexibility
Remortgaging could also help you acquire an arrangement that is more flexible, such as if you want to pay more than what is required.
Another alternative is to switch to an offset or current account mortgage, which allows you to use your savings to either temporarily or permanently lower the amount of interest you pay while still having the flexibility to access them when necessary.
Remortgaging to consolidate debt
You could be tempted to borrow additional funds to pay off your debts if you have a lot of them.
Even though mortgage interest rates are often lower than those on personal loans and far lower than those on credit cards, if the loan has a longer duration, you can wind up paying more overall.
Try to prioritise your debt and pay it off independently rather than adding it to your mortgage.
Get advice
Our Mortgage Clinic branch is located conveniently on the Sidings Office park in Lisburn and we also are available for home visits to accommodate you wherever you are based.
Customer service is paramount, and our mission is to deliver expert advice to those that need it the most, so borrowing on property seems as stress free as possible! 
We support clients at all levels, from first-time buyers to experienced investors, and we would be delighted to help and advise you whatever your needs are in our Lisburn branch. 
Why not get in contact if you'd like to discuss getting a mortgage (for the first time or a remortgage)? We're here to help, and chatting with us is completely free!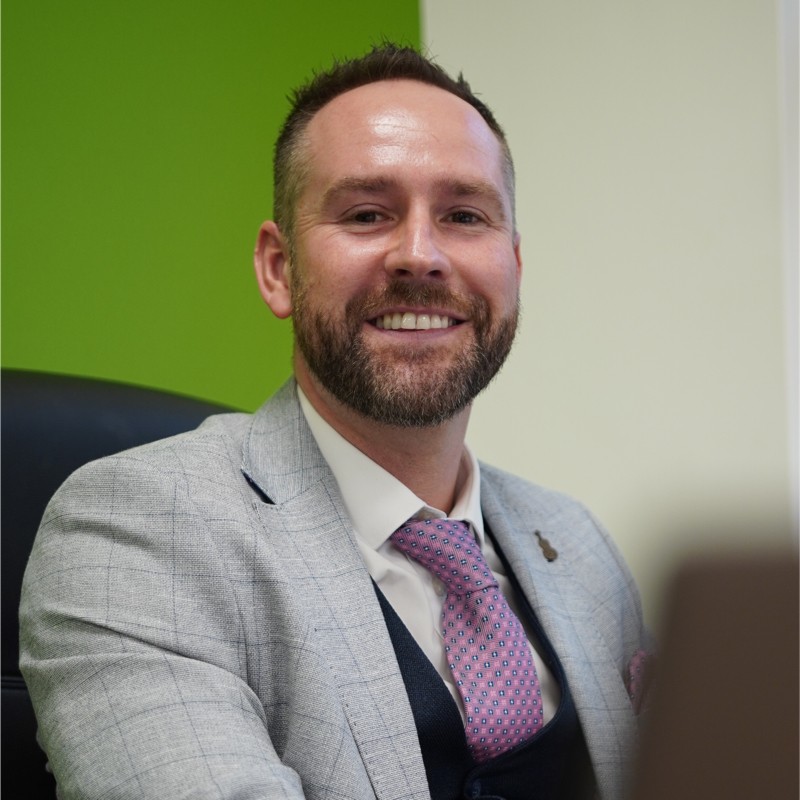 Helmut Elstner
Managing Director – Independent Mortgage Broker and Insurance Advisor
Helmut started working in financial services in early 2012 and founded The Mortgage Clinic in Belfast in early 2015. He specialises in all types of mortgages from First Time Buyer, Co-ownership, Self Build, Home Movers, Remortgages, Debt consolidation, to Buy to Let.
Three Best Rated Winner 2021
Winner Mortgage Broker of the year 2020
Top Rated Advisor 2021 on Vouchedfor