Building a home is a dream come true, and with The Mortgage Clinic Ormeau Road in Belfast by your side, it's even more exciting! Imagine creating a place that's perfectly suited to you and your family, where every detail, from the size and design to the fixtures and decor, is exactly how you want it. Plus, it could even be a way to save some money compared to buying an already built house.
But, let's be real, building a home is a big deal and comes with its fair share of challenges. The big question is, how are you going to pay for it? For most people, getting a self-build mortgage is the way to go. 
So, here's the lowdown on the basics of making your dream home a reality with a little financial help.
What is a self-build mortgage?
A self-build mortgage is a specialised loan designed for individuals who aspire to build their own homes. It facilitates the acquisition of funds necessary to purchase the land and finance the construction of your envisioned property.
Distinct from a conventional mortgage, which disburses funds upon the completion of a property, a self-build mortgage allocates funds in incremental stages, aligned with specific milestones throughout the construction process. 
This incremental distribution is designed to mitigate risks, ensuring that funds are utilised judiciously and that the financial reservoir doesn't deplete before the completion of the project.
The disbursement schedule, while subject to the policies of individual lenders, commonly adheres to certain pivotal construction phases. These include:
Acquisition of the plot where the home will be constructed.

Laying down the foundations of the property.

Erection of the property walls.

Ensuring the structure is sealed against weather elements by installing the roof, windows, and external doors.

Implementation of essential internal infrastructure such as plumbing, electrical wiring, and plastering.

The culmination of the project, followed by a comprehensive valuation of the home.
Each phase unlocks a portion of the funds, ensuring a structured and financially disciplined approach to realising your dream home. At The Mortgage Clinic Ormeau Road in Belfast we can provide you more advice on this. 
What types of self-build mortgages are there?
There are primarily two types of self-build mortgages available:
Arrears Stage Payment:
This is the more prevalent type of self-build mortgage. In this approach, the money is released in stages, post-completion of each phase of the construction. A property evaluator generally inspects the site at the completion of each stage to ensure the work aligns with the planned progress, after which the funds are released by the lender.
You'll be required to manage the initial expenses, such as labour and material costs, making this option more suitable for those with substantial savings or those who are prepared to opt for bridging loans or short-term finances to manage immediate costs.
Advance Stage Payment:
In this variation, funds are made available at the onset of each construction phase, enabling you to manage immediate expenses such as labour and material costs. This model is more accommodating for individuals with limited savings, and it generally doesn't necessitate a valuer's inspection before the release of payments for each stage. However, this type is less commonly offered by lenders.
Eligibility for a Self-Build Mortgage
Lenders exercise meticulous caution when it comes to self-build mortgages. Eligibility criteria are subjected to variations based on the lender's stipulations. Enhancing the probability of approval necessitates the presentation of a well-detailed plan of the property, supplemented with essential documentation such as:
Planning permissions

Architectural and construction blueprints

Approval of building regulations
Furthermore, a comprehensive projection of the associated costs, time schedules, risk assessments, and contingency plans are imperative. A contingency allocation, ideally 20% of the construction costs, is recommended to be incorporated in your financial estimations.
Residential considerations during the construction phase, like whether you'll be residing in a rented property or have an existing mortgage, also influence the eligibility as it impacts the affordability assessments.
A solid credit history, a substantial deposit, and a consistent income source augment the likelihood of securing the mortgage, enhancing eligibility even for individuals venturing into self-building for the first time.
Conventional Mortgages Aren't Enough for New Builds
When embarking on the journey of building a new home, a traditional residential mortgage might not suffice. Instead, a specialised Self Build mortgage becomes necessary, but be aware that these are offered by a limited number of lenders.
Unlike conventional mortgages where funds are released in a lump sum upfront, Self Build Mortgages meticulously allocate funds in incremental stages, streamlining the budgeting process to prevent exhausting all resources prematurely during the construction.
These specialised mortgages often carry higher interest rates compared to traditional ones, attributed to the extensive administrative involvement in stage-wise fund disbursements and the requisite valuations conducted at each phase. Rest assured, The Mortgage Clinic Ormeau Road in Belfast are committed to facilitating a mortgage that harmonises with your unique needs, ensuring competitiveness in terms of rates. 
Spare yourself the hassle of navigating through various banks and building societies – we've got it covered comprehensively under one roof! Collaborating with a spectrum of predominant UK lenders, including local entities, empowers us to deliver independent and strategically curated advice, optimised for your specific requirements.
Not all lenders embrace the concept of Self Build Mortgages, and each maintains distinctive lending criteria. Leverage our profound expertise to unveil a tailored solution that resonates with your individual circumstances. We'll meticulously review your credit report, a fundamental stepping stone in acquiring any form of loan, ensuring you surmount the initial obstacles seamlessly.
Our team at The Mortgage Clinic Ormeau Road in Belfast will secure an 'Agreement in Principle' on your behalf, affirming the viability of acquiring the requisite mortgage. Conclude your Planning Consultation equipped with clarity on your borrowing capacity, an estimate of the probable costs, and a checklist of necessary documentation, preparing you comprehensively to transform your dream home into reality!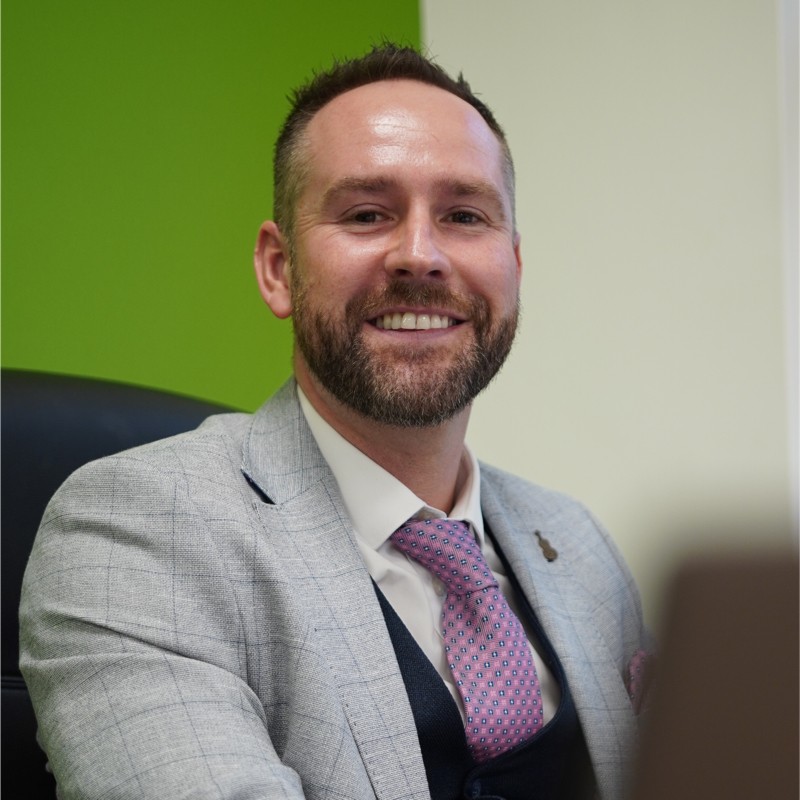 Helmut Elstner
Managing Director – Independent Mortgage Broker and Insurance Advisor
Helmut started working in financial services in early 2012 and founded The Mortgage Clinic in Belfast in early 2015. He specialises in all types of mortgages from First Time Buyer, Co-ownership, Self Build, Home Movers, Remortgages, Debt consolidation, to Buy to Let.
Three Best Rated Winner 2021
Winner Mortgage Broker of the year 2020
Top Rated Advisor 2021 on Vouchedfor