Applying for a mortgage in Belfast can be a complex process, and it can be even more complicated if you are applying for two mortgages at the same time, which is why it can be helpful to consult a mortgage broker in Belfast at the Mortgage Clinic. 
While it is possible to apply for two mortgages at the same time, there are several things to consider before doing so. 
To begin with you should make sure that you are financially prepared to take on two mortgages. Having two mortgages can be a massive financial burden if you do not have the funds to undertake both. You should also ensure that your credit score is high enough to qualify for both mortgages. 
Each consecutive mortgage diminishes the possibility that you will be able to afford the commitment, and each raises concerns about your need and suitability. As a result, while it is legal to have as many mortgages as you like, it is uncommon to see someone with more than three on the go at the same time!
Applying for two mortgages at the same time may be a good option for some borrowers, but it is important to go into this process with a good understanding of what is involved. We recommend that you should get advice from a financial advisor to make sure that you are making the right decision. 
This is where The Mortgage Clinic can help, due to our vast knowledge of everything to do with mortgages and insurance, you can rest assured that we know what we are talking about and our teams across Northern Ireland would be happy to help you. 
What are the benefits of multiple mortgages?
A second mortgage (also known as a second charge, 2nd mortgage, or secured loan) allows you to utilise the equity in your property as collateral for another loan.
If you are looking to apply for two mortgages at the same time in Belfast, there are certain requirements that you must meet. 
First, you will need to be able to prove your financial stability and creditworthiness. This means having a good credit score and a steady income. You will also need to provide proof of your assets and liabilities. 
This includes bank statements and other documents that show your current financial situation. Additionally, you will need to provide proof of your employment, such as a letter from your employer or payslips. 
Show mortgage details: loan amount, interest rate, loan length, for existing mortgages when applying for a loan.
Do you qualify?
You must be a homeowner, but you do not have to live in the property to obtain a second mortgage.

You must have equity in your home.

You must have a steady source of income, whether through job or self-employment.

You must be at least 18 years old.
Applications for your second mortgage
Depending on the equity in your home, you might borrow up to £1,000,000 with a second mortgage.
Get approved even if you don't have flawless credit. Because the loan is secured by your property, you may be able to borrow even if your credit is poor. Second charge loans can be a solution if you can't get an unsecured personal loan. They're a viable option.
This makes them an especially beneficial alternative if you are self-employed and are having difficulty proving your income.
Stretch the payments out over a long period of time. Although we recommend repaying your loan in the shortest time possible to fit your budget, a second mortgage can be paid off over as many as 25 years.
Let's look at more benefits of having a second mortgage;
Home upgrades can increase the value of your home.
Perhaps you've always wished for an extension, or perhaps you have an urgent need to renovate/repair your home. Using a second mortgage for a home improvement can be a terrific method to increase value to your house for any home improvement project, from a simple freshen-up to an addition.
Second mortgages can help reduce debt.
We understand how you feel. It's all too simple to accumulate debt through the use of loans, credit cards, shop cards, and overdrafts. You end up with payments pouring out of your bank account in all directions and at various times throughout the month. 
That is why homeowners occasionally choose second mortgages to consolidate a number of lesser loans into a single, more affordable loan.
Secured loans also provide a great deal of flexibility in terms of loan amount and loan period (the term). As a result, you might get your debt under control with just one affordable monthly payment.
Before you apply
A second mortgage, when used correctly, can provide you with significant benefits. But, because this is a secured loan, if you are unable to repay either the first or second mortgage, your property may be repossessed and sold to settle the debts. The first mortgage would be paid first, with any residual cash utilised to pay off the second mortgage.
Consider the following:
How much money do you want to borrow?

How long do you want to borrow it?

What you want to use the loan for.

The current market worth of your home.

How much of your mortgage is still owed.
Why not get a quote to see what your alternatives are? It will not affect your credit score and will simply take a few minutes. Please contact us if you have any questions; Our team would be happy to assist you.
Compare interest rates and fees on both mortgages.
Whether you're buying a house or refinance a mortgage, it's important to make sure that you're getting the lowest possible interest rate and the best terms and conditions. 
It can be difficult to compare the features of mortgages from different lenders, so it's a good idea to work with a mortgage broker who can provide you with professional advice and assistance.
Mortgage types and rates offered
Whether you want a fixed or variable rate mortgage, you can get it through our service, which is available to all borrowers at any time. 
We are ready to offer you the best mortgage deals and services in order for you to get the best mortgage that suits your needs. 
We have the knowledge and expertise to help you find the best deal possible and all you have to do is contact us and tell us your requirements. 
Licensed mortgage broker in Belfast
When looking for a mortgage broker in Belfast, it's important to choose a lender who is licensed and registered with the regulatory authorities. 
A licensed lender will be able to offer you a range of different mortgage products, ensuring you have a choice of deals to choose from. Since mortgage brokers and lenders will present you with their own packages, there's no need to feel pressured into making a decision. 
The Mortgage Clinic is a trading style of The Mortgage & Finance Clinic Ltd who are authorised and regulated by the Financial Conduct Authority, company registration number 784955. Contact us today for expert and trusted advice.
To apply for two mortgages at once, meet requirements like good credit and sufficient income to cover both loans.
Prepare and research to take out 2 mortgages in Belfast for financial security and control over your future.
With the help of our team, you can get the best rates and terms, as well as advice on how to best manage your finances. Get in contact today to begin your mortgage application with the best mortgage broker in Belfast.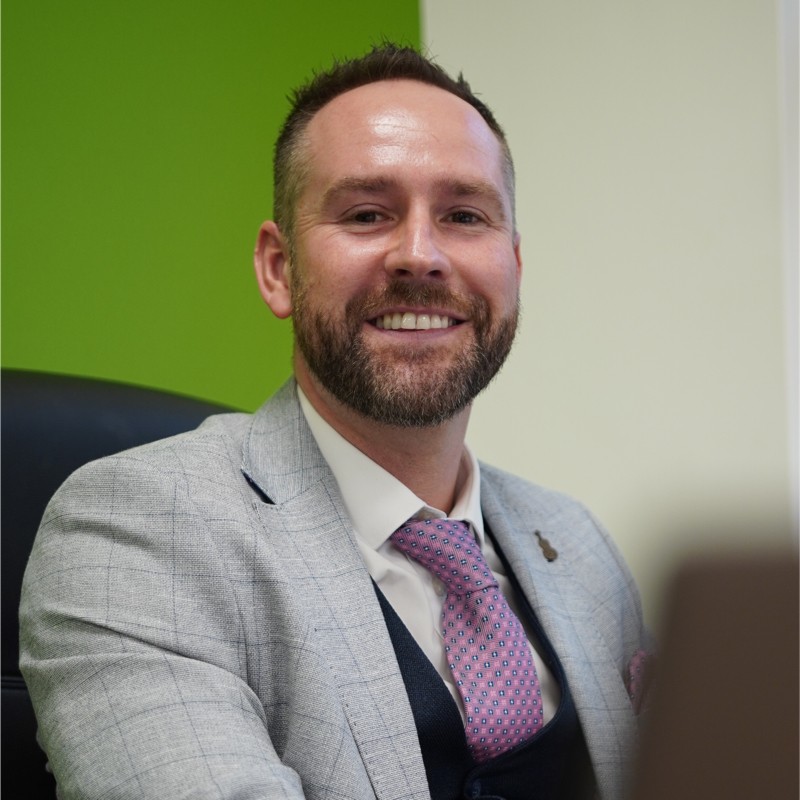 Helmut Elstner
Managing Director – Independent Mortgage Broker and Insurance Advisor
Helmut started working in financial services in early 2012 and founded The Mortgage Clinic in Belfast in early 2015. He specialises in all types of mortgages from First Time Buyer, Co-ownership, Self Build, Home Movers, Remortgages, Debt consolidation, to Buy to Let.
Three Best Rated Winner 2021
Winner Mortgage Broker of the year 2020
Top Rated Advisor 2021 on Vouchedfor