Undoubtedly, many of us aspire to pay off our mortgages before they are due, but whether or not that is the best course of action for you depends on a variety of circumstances.
We at The Mortgage Clinic in Lisburn have provided all the information you need about it in this article, along with an explanation of the numerous questions you should ask yourself before making a decision.
A mortgage is a significant, lengthy commitment, and there are valid arguments in favour of paying it off early. Find out the advantages and disadvantages of paying off your mortgage using savings.
The benefits of overpaying your mortgage
Overpaying your mortgage results in lower future interest costs and a faster mortgage payoff if you are able to do so. As a result, you might be able to save a lot of money.
If you overpay now when interest rates are low, you'll also have a lesser mortgage if rates rise later.
There are some other questions you should ask yourself, albeit they will depend on your own situation.
Early mortgage repayment – questions to help you decide
Do you have any other more expensive debts?
Debts that cost a lot to repay over time are referred to as expensive debts.
For instance, accounts with catalogue companies and credit cards have high annual interest rates.
Other high-interest debts can include unsecured loans, whose interest rates are much greater than the price of borrowing for a mortgage.
Prior to considering a mortgage reduction, always pay off higher interest bills. However, be careful not to accumulate new debt.
Do you contribute to a pension plan?
Because the government adds tax relief to your payments, pensions are a tax-efficient method to save.
Moreover, if you have a workplace pension, your employer is also required to contribute to the plan. If you don't have a pension and have money to spare, you should consider contributing to one.
Your retirement fund will begin to grow more quickly the earlier you begin. You might get more value out of your money in a pension than you would from saving on mortgage interest thanks to employer contributions and government tax breaks.
Could your family survive financially if you died?
Do you have children? Obtaining life insurance is relatively inexpensive.
If you don't already have this and have a family or other dependents, now is the time to consider it.
Is it possible to earn a better return on your savings?
If you're already contributing to a pension plan, it might make more sense to put the extra money into savings rather than your mortgage.
That is, if you can locate a savings or investment product that offers a return that is higher than the rate that your mortgage is charging you.
Additional factors to take into account if you wish to pay off your mortgage sooner:
Keep some money in reserve. 
Before paying off your mortgage early, make sure you have enough money saved to last for at least three months.
Will there be fees if you pay off your mortgage early?
Check your mortgage agreement for an accurate picture of how fees may reduce any savings from making extra payments on your mortgage.
If you pay off your mortgage sooner than expected or make a payment that exceeds the agreed-upon monthly payment cap, you can incur fees.
Many lenders won't charge you any fees if you overpay by up to 10% annually.
Do you have an offset or flexible mortgage?
With flexible mortgages, such as offset mortgages, you are free to make extra payments on your loan and then withdraw them later if you need them.
If you choose to make extra mortgage payments
If you decide to overpay after considering all the options, you must do so at the appropriate moment. The sooner you make the extra payment, the better if your mortgage interest is calculated daily.
If the interest is calculated annually, you must time your overpayment so that it is included in the annual interest computation.
Get advice
Our Mortgage Clinic branch is located conveniently on the Sidings Office park in Lisburn and we also are available for home visits to accommodate you wherever you are based. We also have branches across Belfast including our The Mortgage Clinic Cookstown office.
We also have mortgage advisors Lurgan and Belfast if that is more handy to where you are situated.
Customer service is paramount, and our mission is to deliver expert advice to those that need it the most, so borrowing on property seems as stress free as possible! 
We support clients at all levels, from first-time buyers to experienced investors, and we would be delighted to help and advise you whatever your needs are in our Lisburn branch. 
Why not get in contact if you'd like to discuss getting a mortgage (for the first time or a remortgage)? We're here to help, and chatting with us is completely free!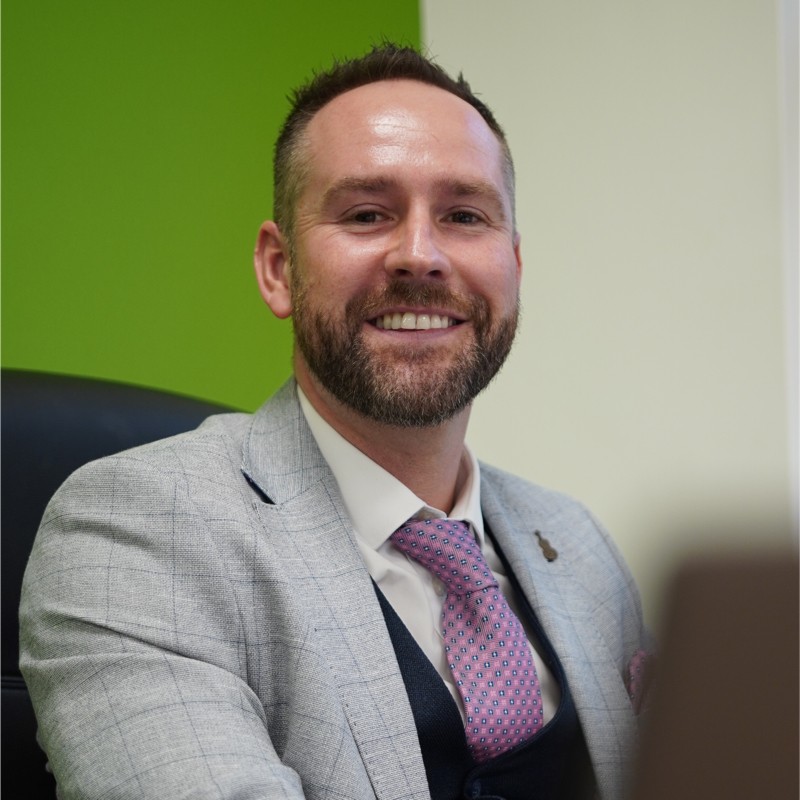 Helmut Elstner
Managing Director – Independent Mortgage Broker and Insurance Advisor
Helmut started working in financial services in early 2012 and founded The Mortgage Clinic in Belfast in early 2015. He specialises in all types of mortgages from First Time Buyer, Co-ownership, Self Build, Home Movers, Remortgages, Debt consolidation, to Buy to Let.
Three Best Rated Winner 2021
Winner Mortgage Broker of the year 2020
Top Rated Advisor 2021 on Vouchedfor