If you're considering remortgaging, our team of mortgage advisors in Belfast has provided a comprehensive guide to the process in this article.
It's important to review your mortgage periodically as it could lead to substantial savings ranging from hundreds to thousands of pounds. However, some individuals may face challenges or insurmountable obstacles when attempting to remortgage.
Is it worth remortgaging?
There are several compelling reasons to evaluate your mortgage and potentially opt for remortgaging. Essentially, the objective is to ensure that you are obtaining the best possible deal.
Typically, new mortgages offer a fixed or discounted rate deal for a specific period, commonly referred to as the initial term. After this term expires, there is a possibility that your repayments may increase.
Fluctuations in interest rates can also impact the cost of your mortgage, and more affordable alternatives may become available in the market.
How often should you review your mortgage?
Keeping a watchful eye for more favourable mortgage deals is a wise decision. The market continually introduces new options, and if you are not bound to a fixed or discounted rate deal with an early repayment penalty, switching to another lender (remortgaging) could be beneficial at any point.
At the very least, it is recommended to review your mortgage under the following circumstances:
When interest rates change, this can affect the competitiveness of your current deal.
When your current mortgage deal expires, your rate may increase.
Once per year if you are not obligated to a deal with early repayment penalties, in order to compare your current deal to new options that have entered the market.
Failure to take action when rates change or your mortgage deal terminates can potentially result in losing out on superior deals available in the market.
We, at The Mortgage Clinic, possess a thorough understanding of the lending criteria of various major lenders. We conduct a comprehensive assessment to identify any flaws or issues in your mortgage application process to increase your chances of getting approved for the mortgage.
Look out for remortgage costs
Although switching to a new mortgage can potentially lower your payments, it's important to keep in mind that there are various costs involved in remortgaging. If you decide to leave your current mortgage before the initial locked-in period expires, you may have to pay high early repayment charges.
However, if you are on your lender's standard variable rate, there will likely be no charges. Your new lender may charge valuation and legal fees, but these may be waived upon successful completion of the remortgage.
It's always advisable to ask about fees when comparing products. Exiting your current lender will also incur an exit fee, which should be factored into your costs. Additionally, there's typically a booking or arrangement fee for a new deal, but you can opt for a fee-free deal with a potentially higher interest rate.
It's crucial to evaluate the total cost of remortgaging against the savings you'll make before committing to the process.
Most mortgages are portable, meaning they can be transferred to a new property, but this is still treated as a new mortgage application, requiring you to pass the lender's affordability checks and other criteria.
If you don't meet the checks, you may have to approach other lenders, resulting in an early repayment charge from your existing lender.
Porting a mortgage can sometimes leave only the existing balance on the current fixed or discount deal, meaning you'll need to choose a new deal for any additional borrowing for the move, which may not align with the timescale of the current deal.
Why can I not remortgage?
There could be various reasons why remortgaging might be challenging, but many of them are due to the stricter affordability checks imposed after buying a property.
Such individuals, known as 'mortgage prisoners,' may find themselves on higher interest mortgages or their lender's standard variable rate, despite being current with their payments and not attempting to increase borrowing.
The Financial Conduct Authority (FCA) has introduced new regulations that may make it easier for some people stuck on pricier mortgages to switch.
Low credit rating
It is less probable for you to be able to remortgage if your credit score is low. And even if you manage to do so, there are higher chances that you might not get a favourable deal and may have to bear higher interest charges.
Establishing a positive credit score or credit rating can be a gradual process, but there are several actions you can take to achieve it.
Initially, you can obtain your credit score from one of the three primary credit rating agencies if you are unaware of it.
Afterward, there are certain measures you can take to enhance it, such as verifying for any inaccuracies, settling outstanding debts, and avoiding or repaying high-cost credit.
High loan to value
When it comes to switching your mortgage, it's important to remember that the value of your property can fluctuate over time.
While you may have purchased your property at a specific price point, it's possible that its value may have decreased by the time you decide to remortgage. This can pose a problem as it can result in a higher loan to value (LTV) ratio, which in turn, can reduce your chances of securing a successful remortgage.
A higher LTV ratio means that the amount you need to borrow for your mortgage is relatively larger than the current value of your property. This poses a greater risk to lenders as there is a higher chance of the borrower defaulting on the mortgage payments.
Therefore, lenders may not be willing to offer favourable remortgage deals, or they may require a higher deposit to be paid upfront, which may not be feasible for everyone.
In such situations, it is important to take appropriate steps to mitigate the impact of a higher LTV ratio on your remortgage prospects.
This can include exploring different lenders, negotiating with your existing lender, or considering other options such as increasing your deposit or looking for ways to improve the value of your property.
It's always advisable to seek professional advice and carefully weigh up all the options available to you before making any decisions.
Drop in income
It can be challenging to remortgage if your personal or household income has decreased since you initially took out your mortgage. This may occur if you have switched jobs, had your work hours reduced, or separated from your partner.
While income is not officially part of your credit score, it plays a significant role in the affordability assessment. If your income has decreased, you may not meet the affordability requirements and may find it harder to secure a remortgage.
Remortgaging for more flexibility
Remortgaging can offer more flexibility in your mortgage terms, such as allowing you to make overpayments or switching to an offset or current account mortgage.
With an offset or current account mortgage, you can use your savings to lower your interest payments, and you may have the option to withdraw the funds if necessary.
Get advice
At the Mortgage clinic you can be confident that our Mortgage advisors in Belfast are true specialists in the mortgage market because of our strong ties to the local property market.
We take pride in serving clients of all skill levels and backgrounds. Whether you're a first-time homebuyer or a seasoned property investor, our team of experts is equipped to provide you with personalised assistance and guidance to suit your unique needs and goals.
We understand that navigating the complex world of mortgages can be overwhelming, which is why our Mortgage advisors in Belfast strive to make the process as smooth and stress-free as possible for our clients.
So, no matter what your needs may be, we're here to assist you with professional advice and support. Whether you're looking to purchase your first home, refinance your existing mortgage, or expand your property portfolio, we have the knowledge and expertise to help you achieve your goals.
Get in contact with our team today to begin your mortgage application with our Mortgage advisors in Belfast.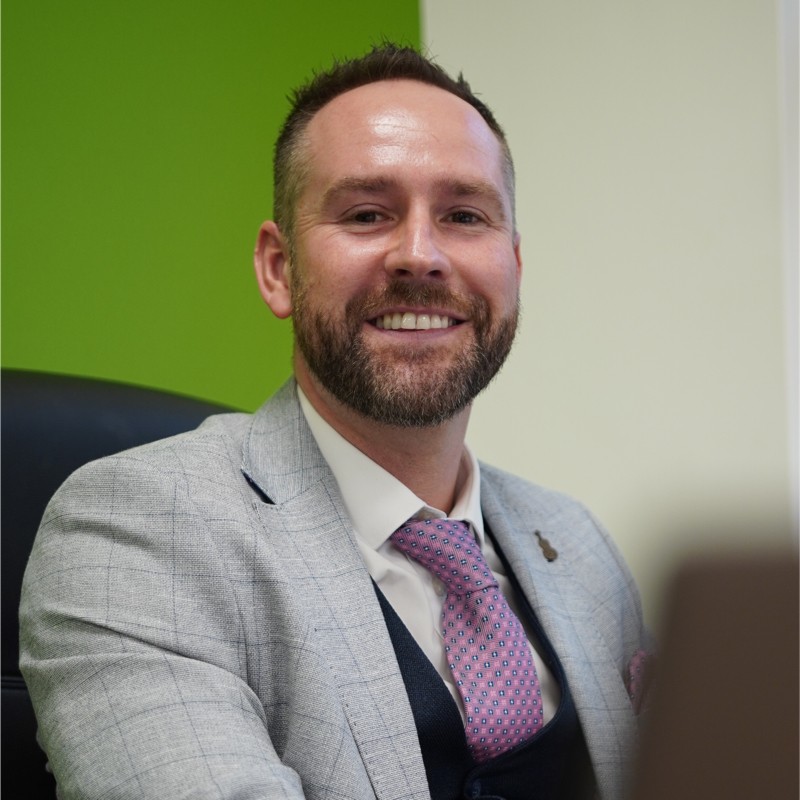 Helmut Elstner
Managing Director – Independent Mortgage Broker and Insurance Advisor
Helmut started working in financial services in early 2012 and founded The Mortgage Clinic in Belfast in early 2015. He specialises in all types of mortgages from First Time Buyer, Co-ownership, Self Build, Home Movers, Remortgages, Debt consolidation, to Buy to Let.
Three Best Rated Winner 2021
Winner Mortgage Broker of the year 2020
Top Rated Advisor 2021 on Vouchedfor