Are you in the process of deciding which mortgage is the perfect fit for your needs and are looking for expert mortgage advice in Cookstown? The answer to this question is twofold:
What type of property are you planning to purchase?
Which mortgage arrangement will be most beneficial for you?
The majority of individuals secure a mortgage to purchase a home, so let's address the second question first. Continue reading to discover how to secure the most advantageous mortgage deal as a homebuyer.
Why is a Good Mortgage Deal Important?
Securing a good mortgage deal is crucial for several reasons. First and foremost, it directly impacts your financial stability. A favourable mortgage deal means manageable monthly repayments, which align with your budget and don't overstretch your finances. This allows you to comfortably afford your home while also maintaining a good quality of life and meeting other financial obligations.
Secondly, a good mortgage deal can save you a significant amount of money in the long term. Even a small difference in the interest rate can translate into thousands of pounds over the lifespan of the mortgage. Therefore, finding a mortgage with competitive rates and terms is essential.
The right mortgage deal can offer you the flexibility you need. This could be the ability to make overpayments without penalties, or perhaps a deal that allows for payment holidays during tough financial times.
A good mortgage deal can provide peace of mind. Knowing that you have a mortgage that suits your financial situation and future plans can eliminate stress and uncertainty.
What Constitutes a Mortgage Deal?
A mortgage deal is the contract you have with your lender, which outlines the initial interest rate you will pay and the duration for which you'll pay this rate. Typically, a deal doesn't last for the entire duration of your mortgage – most last between two and five years, though some do run longer.
Once your deal expires, you will still have your mortgage, but your repayments will be calculated based on the lender's Standard Variable Rate (SVR) of interest.
How to Secure a Good Mortgage Deal?
The right mortgage deal for you depends on your risk tolerance and your circumstances, including your credit score.
If you are financially stable with a large deposit, or are willing to pay a higher arrangement fee, you should be offered a better range of deals.
However, if you have a small deposit and cannot (or don't want to) pay a large arrangement fee, your options will be more limited.
How Strong is My Mortgage Application?
The stronger your mortgage application, the higher the likelihood of being offered a mortgage – and the better your mortgage deal is likely to be. To qualify for a lender's top deals, you will need a robust application with a substantial deposit.
Comparing Different Types of Mortgage Deals
The risk when securing any mortgage is that interest rates may increase in the future, raising your monthly repayments – possibly to a point where you can no longer afford them. This is why many buyers attempt to limit their risk through their specific mortgage deal.
Timing is also crucial – for example, there are times when a tracker mortgage is a better choice than a fixed-rate, and vice versa.
Fixed Rate Mortgages
Risk: Low
Suitable for: First-time buyers, more cautious people.
In the case of a fixed-rate mortgage, the interest you'll be paying throughout the term of the agreement is predetermined and unchanging. This means you have the certainty of knowing your exact financial commitment. However, one potential drawback is that if general mortgage rates decrease, you'll continue to pay the initially agreed upon rate.
When the term of a fixed-rate agreement concludes, your interest payments will transition to the lender's Standard Variable Rate (SVR). This rate is usually higher and its fluctuations are less predictable. At this juncture, you might consider remortgaging to secure a more favourable deal.
Tracker Mortgages
Risk: Medium
Suitable for: People willing to take more risk and pay more if necessary, in exchange for the chance that they may end up paying less.
A tracker mortgage is a type of loan where the interest rate aligns with an external benchmark, typically the Bank of England's base rate, and can be set marginally above or below this rate. The primary benefit of this type of mortgage is that when the benchmark rate decreases, so does the interest rate on your mortgage. However, a potential disadvantage is that there's no cap on how much the interest rate can increase.
Tracker mortgages often become more appealing when the base rates are high but expected to decrease, or when there's a forecast of a downward trend in the near future.
Discounted Mortgages
Risk: Medium-high
Suitable for: Those looking for the lowest rates, but who could afford to pay more and can cope with unpredictability.
Discount mortgages can be initially enticing due to their potential for offering some of the most competitive rates in the market. However, it's important to note that the period of discounted rates is finite.
After this period, the mortgage interest rate aligns with the lender's Standard Variable Rate (SVR), not the base rate. This could result in higher and less predictable rate increases, which borrowers should be prepared for.
Variable Mortgages
Risk: High
Suitable for: Individuals who have the financial capacity to manage significantly higher payments if required, or those who may not qualify for other types of mortgage arrangements.
Variable mortgages are tied to the lender's Standard Variable Rate (SVR), which can increase irrespective of whether the Bank of England's base rate does or not. Although the starting interest rates on these types of mortgages may appear affordable, it's important for borrowers to be aware that these rates can increase significantly and without prior notice.
Offset Mortgages
Risk: Medium
Suitable for: Individuals with fluctuating earnings yet considerable savings in reserve.
An offset mortgage is a unique arrangement that is often favoured by self-employed individuals or those with variable incomes. This type of mortgage allows you to leverage your savings to offset your mortgage balance.
In an offset mortgage, your savings are held in a specific account managed by your mortgage provider. The balance in this account is then deducted from your mortgage amount when calculating the interest you owe. This setup can be particularly beneficial for reducing the overall interest paid on your mortgage.
Mortgage Fees
When securing a mortgage you will have to pay fees – ranging from quite small to very substantial, depending on the deal being offered. Types of fees may include:
Arrangement fee
Booking fee
Valuation fees
Finding the Best All-Round Mortgage Deal
As you can see, the process of finding the best all-round mortgage deal involves balancing numerous factors. This is where the expertise of an independent mortgage adviser becomes invaluable.
When you seek mortgage advice in Cookstown, our advisers can elucidate all your options, assist you in assessing the pros and cons, and provide clarity on your current payments and potential changes if interest rates rise.
This comprehensive guidance empowers you to make a truly confident and informed decision.
Most importantly, our advisers giving mortgage advice in Cookstown can scour the entire market to find the most suitable deal for you, significantly enhancing the likelihood of your application being accepted. With our expertise and dedication, we aim to make your journey to the best all-round mortgage deal as smooth and successful as possible.
Why Should I Use a Mortgage Adviser?
The advantage of seeking mortgage advice in Cookstown from an independent mortgage adviser at the Mortgage Clinic is the unbiased guidance you will receive, which encompasses the entirety of the mortgage market.
Our team at The Mortgage Clinic works exclusively for you, prioritising your interests above all else. Unlike a mortgage provider, we won't attempt to steer you towards any specific deal. Instead, we focus on understanding your unique situation and needs.
Our mortgage advice in Cookstown is invaluable in helping you determine which type of mortgage is most suitable for your circumstances and how much you can realistically afford. We don't just provide advice; we partner with you in your journey towards homeownership or property investment.
Most importantly, our team at The Mortgage Clinic in Cookstown can assist you in crafting the strongest possible mortgage application, thereby maximising your chances of securing the mortgage deal you desire.
When you come to us for mortgage advice, you're not just getting a service; you're gaining a partner dedicated to helping you navigate the complexities of the mortgage market.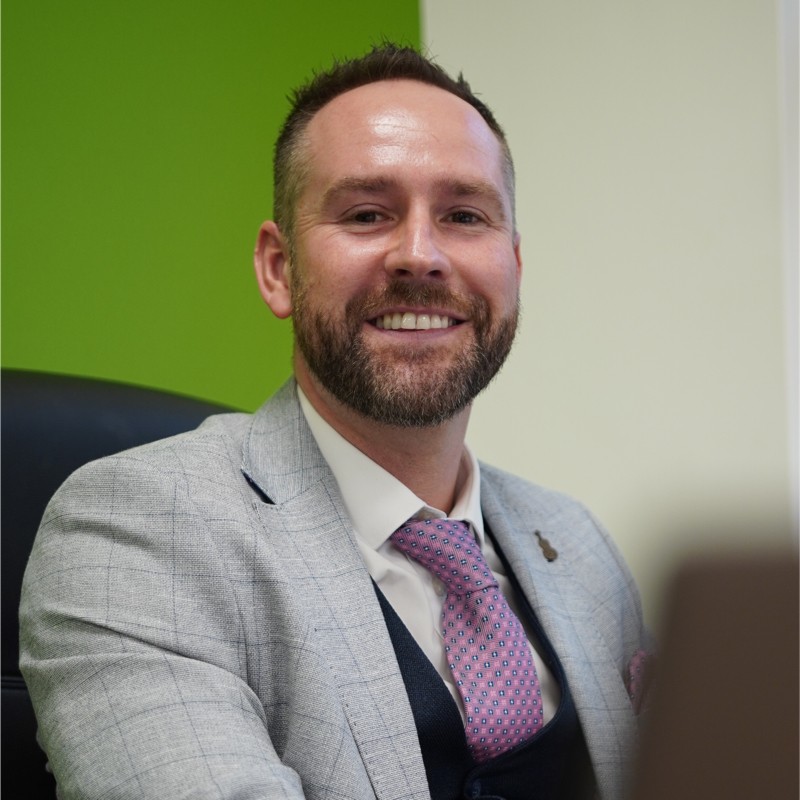 Helmut Elstner
Managing Director – Independent Mortgage Broker and Insurance Advisor
Helmut started working in financial services in early 2012 and founded The Mortgage Clinic in Belfast in early 2015. He specialises in all types of mortgages from First Time Buyer, Co-ownership, Self Build, Home Movers, Remortgages, Debt consolidation, to Buy to Let.
Three Best Rated Winner 2021
Winner Mortgage Broker of the year 2020
Top Rated Advisor 2021 on Vouchedfor