Taking the right step towards owning your own home can be an unsettling experience, especially for first time buyers. Having done your research and stumbled across this article, means that you're on the right track in 'moving up the ladder' and that much closer to becoming a proud homeowner.
Whether you're looking to begin the process of securing your dream home or you're already a few steps up the ladder, there are a few easy steps you can follow to ensure you're on the correct path. 
If you've decided to take the initial step and buy your first property and you're overwhelmed with the thoughts of paperwork, contracts and finances it's wise to find a trustworthy mortgage advisor who can make those steps easier. You may be pleasantly surprised that there are companies across the UK and Northern Ireland who offer free guidance and support to first time buyers. 
With property prices continually rising, (as much as 5.8% between September 2020 and September 2021 in the UK, and almost 11% in Northern Ireland in the third quarter of 2021) many people are feeling discouraged from buying, especially young people. 
Securing a mortgage in Northern Ireland 
Securing a mortgage doesn't always come with a fee however in the case that it does, you can expect: 
An Arrangement fee of around

£

1,000

A Booking fee of

£

99-250.

A Valuation fee of around

£

250  (although many deals will provide a free mortgage valuation) 
This is among your major upfront costs such as your deposit, surveyor fees, and conveyancing fees. 
How much you're able to spend.

Types of properties you're interested in.

A full review of your credit history.

A max affordability assessment. 
I'm on the property ladder, what do I do now? 
Saving After You Secure Your Mortgage
Once you've purchased your first home, you may feel as though the saving process is over; however, this is where many new buyers go wrong. Continuing to save and getting into a regular habit of putting money away will not only make you feel secure but is very attractive to lenders. 
It's important not to focus on the amount of money you're able to put away and bear in mind that depending on different circumstances, you may noy always be able to save a lot. What's crucial in this situation is to keep regularly saving, no matter how little that is. Mortgage lenders like to see commitment, and continuing to save despite set-backs is what will put you in a better place when deciding to purchase your second home or remortgaging your home. 
Renovations On Your Property
A great way to increase the value of your property is to keep your home freshly renovated, especially if you're thinking of selling it soon and moving forward on the property ladder. A great way to avoid large sums of expenditure is to again, regularly renovate your home. Simple things like clean looking walls, good floors and working essential amenities will go a long way in ensuring you don't have to stress about large sums of expenses at the same time. 
Paying Off Your Debts
Make sure to prioritise paying off any debts before focusing on saving. Mortgage lenders will look at your credit history over the last 5 years and it's important to show that you 
You are capable of paying money back and 

You take it seriously and prioritise paying off your debts. 
Check out our blog if you are in the search for tips on saving for a mortgage.
Gaps in Employment
Working in a secure position for a period of 1-2 years is beneficial when applying for a mortgage, so if you're considering buying a property make sure there are no recent gaps in your cv. Staying in a position shows commitment and reliability which is exactly the impression you need to have on potential lenders. 
If all of this is too much for you, or you'd like to take some stress off you can contact our trusted mortgage advisors in Belfast to book a free mortgage planning appointment where you will get the best deal for your individual needs and circumstances.
Take the right steps in the direction of securing your dream home.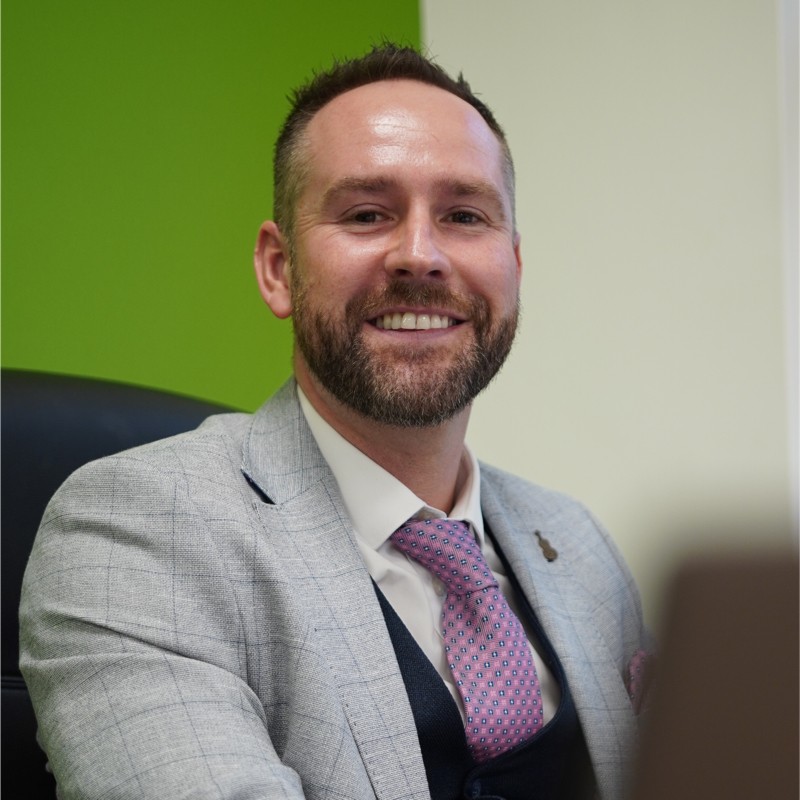 Helmut Elstner
Managing Director – Independent Mortgage Broker and Insurance Advisor
Helmut started working in financial services in early 2012 and founded The Mortgage Clinic in Belfast in early 2015. He specialises in all types of mortgages from First Time Buyer, Co-ownership, Self Build, Home Movers, Remortgages, Debt consolidation, to Buy to Let.
Three Best Rated Winner 2021
Winner Mortgage Broker of the year 2020
Top Rated Advisor 2021 on Vouchedfor