Saving for a mortgage can be daunting to think about. But just grab yourself a coffee(made at home), take a deep breathe in and let's have a look at a few tips to get you started on your savings journey. We can help you every step of the way.
People often say that saving for your first house deposit will take you forever, that it will be a complete lifestyle change. In fact, it's not always the case, small consistent changes are the key to success.
Most mortgage lenders want to see a deposit of 10% and even after help from the Government with 95% mortgages making a big comeback recently, it still means that you have to scrape together a deposit of 5% if you are to borrow at a reasonably competitive rate.
Saving For A Mortgage – Where Do I Start?
The question you need to ask yourself is how much do you need to save?
Some people find it very difficult to save. The more you earn, the more surplus you have. With surplus, generally speaking comes luxury incorporations into your lifestyle. With so many people in the UK living to – or sometimes beyond – their means.
Saving for a deposit does not have to mean a complete change in lifestyle, but more taking a step back, reflecting and seeing what you can trim off your monthly spend, in simpler terms, what is not essential to your everyday life.
Learn More About The Mortgages Belfast Trust
STEP ONE – Set Your Goal
Allocate the sum of money that you wish to save – this will be your overall goal.
STEP TWO – Spreadsheet Your Budget.
Calculate your monthly expenses, your essentials, like rent, energy bills, insurances, car payments, groceries. The move to look at your luxury spending's, alcohol, cigarettes and holidays. RECORD EVERYTHING.
STEP THREE – Set The Plan In Action
What can you live without? Make a list of this and try to cut down. Could you have a few less drinks each week? Do you know that this could save you thousands?
Learn More About The Mortgages Belfast Trust
Nights Out
Average night out in the UK according to research, costs £69.64, with 58.8% of people in the UK heading out at least once a week. Bringing the outgoings associated with nights out up to a staggering £3,621.28 per year.
If lockdown has taught anything, it's that a walk with friends or a night on zoom or in the house when covid allows is much more cost effective. 2 years of limiting nights out and you could buy a house, that is a scary realisation.
Don't feel pressured to buy a round, if you politely explain you are saving for a house, the only person that will care is someone who doesn't respect you and your financial decisions and goals.
Plan Your Meals Meticulously
Plan your weekly shop for all of your meals, limiting how often you are at the shop and thus limiting the desire to just pick up a couple of extra things. And if you don't already, try changing your grocer. Many low cost chains can save 20-30% on your weekly shop. If you end up saving £20 each week, that's £1,040 over the course of the year.
Think about all of your other 'necessities', like Netflix? Gym membership? Weekly takeaway? Smart phone? Starbucks? Just take a quick look and instead of having all of these things as your essential, consider them a treat and watch your savings increase dramatically.
The key to setting a reasonable savings target for each month is setting the amount and then budgeting to that. If you just wait to see what's left at the end of the month then you will end up spending it.
Top Tip: When you get paid, have a payment sent up to go to your savings account, it will be out of sight and out of mind. This will illustrate to any prospective lender that you can set a budget, stick to it and afford to save too. That'll help a lot later when applying for a mortgage.
Learn More About The Mortgages Belfast Trust
STEP FOUR – Can You Pay Less Rent Or Sublet?
Look around and see if you can find a similar home at a lower rent nearby, or downsize into a smaller flat. Could you deal with that for a year or two if it meant securing your dream of owning a home?
If it is allowed in your contract, why not sublet a room out and add to the home fighting fund.
STEP FIVE – Check Out The Government Schemes
The government encourages people to buy their own home and it is this encouragement that sees some very promising schemes to give you a helping hand at getting onto the property ladder.
Head over to gov.uk and there you will find all of the information that you will need regarding these, like:
Lifetime ISA which has replaced the Help To Buy ISA
Equity Loans
Shared Ownership
Remember: Plan Small Changes For Great Success
Learn More About The Mortgages Belfast Trust
There are so many small changes that you can make that you might not think would make a difference. For example, your daily cup of coffee that you get on your way to work is costing you £600 a year. Couple that coffee saving with the saving from switching your grocery shop and you already have a saving of £1,640.
Saving for a mortgage doesn't mean giving up everything that you enjoy, it means taking your everyday 'essentials' that are actually luxuries and treating them as treats, making small consistent changes and setting yourself a budget that will show prospective lenders that you can stick to a budget and most importantly, save money.
If your looking a Mortgage Broker you can trust, then you are in the right place. Lets start this journey together – book your free consultation.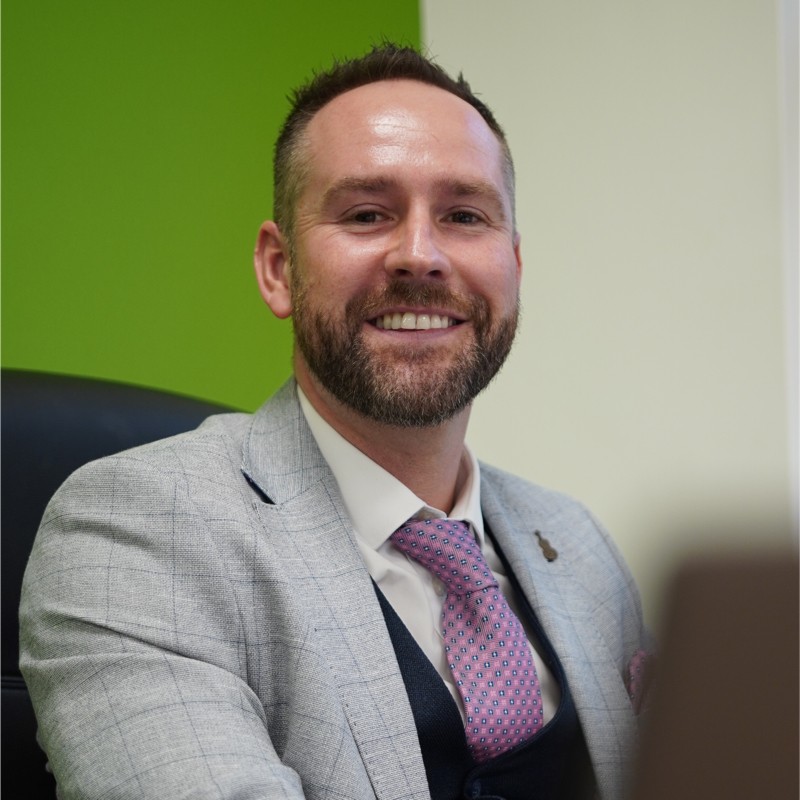 Helmut Elstner
Managing Director – Independent Mortgage Broker and Insurance Advisor
Helmut started working in financial services in early 2012 and founded The Mortgage Clinic in Belfast in early 2015. He specialises in all types of mortgages from First Time Buyer, Co-ownership, Self Build, Home Movers, Remortgages, Debt consolidation, to Buy to Let.
Three Best Rated Winner 2021
Winner Mortgage Broker of the year 2020
Top Rated Advisor 2021 on Vouchedfor