Investing in rental properties can be an attractive venture for individuals looking to generate additional income or build a property portfolio. However, navigating the world of buy-to-let mortgages can seem daunting, especially for those new to the concept. If you're curious about buy-to-let mortgages and whether you can obtain one, this comprehensive guide from our mortgage brokers in Lurgan will provide you with the information you need.
Whether you're a first-time investor or an experienced landlord, this guide aims to equip you with the knowledge required to navigate the buy-to-let mortgage landscape.
By understanding the intricacies of this specialised mortgage type, you can confidently explore the possibilities and take steps towards realising your property investment goals.
An Overview
When it comes to purchasing a property with the intention of renting it out, traditional residential mortgages won't suffice. Instead, a specialised mortgage known as a buy-to-let mortgage is required.
These mortgages cater specifically to individuals who invest in properties to lease them to tenants, rather than using them as their primary residence. It's important to view buy-to-let mortgages as mid to long-term investments.
While buy-to-let mortgages share similarities with regular mortgages, there are notable differences in lending criteria, eligibility requirements, and affordability assessments. It's crucial to familiarise yourself with these distinctions to ensure a thorough understanding of the buy-to-let mortgage landscape.
How does it work?
When considering property investment for buy-to-let purposes, one of the key decisions to make is whether to opt for a repayment or interest-only mortgage. People choose to invest in additional properties for various reasons, including buy-to-let, holiday lets, or second homes. However, it is crucial to comprehend how buy-to-let mortgages function to make informed choices.
Buy-to-let mortgages come in different types, such as fixed-rate, variable-rate, tracker, discount, or capped interest rate options. However, the majority of buy-to-let mortgages operate on an interest-only basis.
Interest-only buy-to-let mortgages generally have lower monthly payments compared to repayment mortgages. This can provide short-term relief by minimising monthly expenses. However, it is important to note that at the end of the mortgage term, you will need to repay the initial property purchase cost.
Many landlords achieve this by selling the property at a profit. Nonetheless, it is essential to consider potential complications. In the event of a decline in house prices, where the property's value is lower than the purchase price, you may be required to use personal funds to settle the remaining debt. Therefore, having a long-term plan to repay the loan or refinance it is crucial.
Alternatively, a repayment buy-to-let mortgage involves gradually repaying the borrowed amount in full by the end of the mortgage term. This enables you to:
Retain ownership of the property, continue renting it out, and retain all rental income.
Sell the property and keep the entire sale amount.
It is important to note that a repayment mortgage comes with higher monthly costs, making it suitable only if you can charge sufficient rent to cover these expenses.
Comprehending the intricacies of buy-to-let mortgages, including the differences between interest-only and repayment options, is essential for making informed decisions when entering the property investment market. It is advisable to seek professional advice and assess your specific financial circumstances before proceeding with a buy-to-let mortgage.
Our mortgage brokers in Lurgan DO NOT charge a fee for our initial mortgage advice!
Acquiring a Buy-to-Let Mortgage: Step-by-Step Guide
Before embarking on the process of obtaining a buy-to-let mortgage, it's crucial to evaluate whether this investment strategy aligns with your goals and financial circumstances.
While property investments are generally perceived as relatively secure, it's important to acknowledge that buy-to-let properties carry inherent risks and responsibilities, including the role of being a landlord.
Assess your budget and select a property that fits within your financial means, appeals to potential tenants, and has the potential to generate a profit.
Conduct thorough research to explore the range of buy-to-let mortgage options available. Seeking guidance from experts such as our mortgage brokers in Lurgan can help you identify the most suitable deals for your specific requirements.
Initiate a conversation with a lender to determine if they can provide you with an agreement in principle (AIP) or mortgage in principle (MIP). This preliminary assessment will provide an approximate indication of the amount you may be eligible to borrow.
Once you have identified a suitable property and your offer has been accepted, proceed with the full mortgage application process. Additionally, inform your solicitor to initiate the necessary searches, surveys, and contractual procedures. If you are remortgaging an existing buy-to-let property, your solicitor will coordinate with your current lender to facilitate the transition to the new lender.
By following these steps, you can navigate the process of securing a buy-to-let mortgage successfully. However, it's crucial to recognise that the circumstances of each individual are unique, and there may be specific considerations to address based on your situation.
Seeking professional advice from experienced mortgage advisors, such as our dedicated team in Lurgan, can provide invaluable guidance tailored to your needs.
Our experts will assist you in understanding and complying with all legal and financial requirements, ensuring a smooth and informed journey towards acquiring a buy-to-let mortgage that aligns with your investment goals.
Contact our mortgage brokers in Lurgan today to embark on your buy-to-let venture with confidence.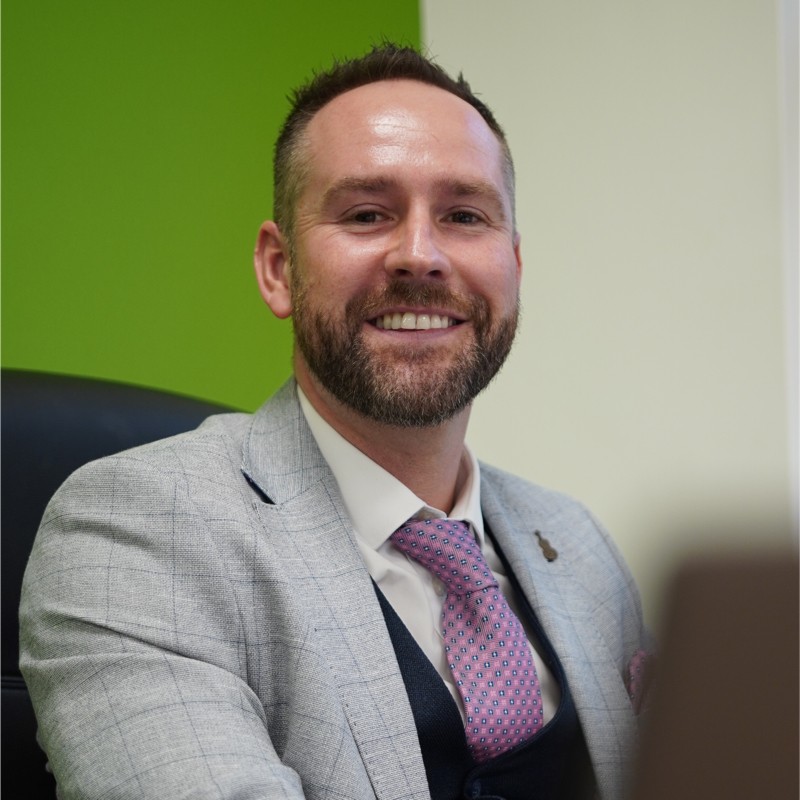 Helmut Elstner
Managing Director – Independent Mortgage Broker and Insurance Advisor
Helmut started working in financial services in early 2012 and founded The Mortgage Clinic in Belfast in early 2015. He specialises in all types of mortgages from First Time Buyer, Co-ownership, Self Build, Home Movers, Remortgages, Debt consolidation, to Buy to Let.
Three Best Rated Winner 2021
Winner Mortgage Broker of the year 2020
Top Rated Advisor 2021 on Vouchedfor