When it comes to buying a home, one of the most critical decisions you'll make is choosing the right mortgage. At The Mortgage Clinic Ormeau Road Belfast, we understand that this process can be overwhelming. That's why we're here to guide you through the different types of mortgages and their pros and cons.
Fixed-Rate Mortgages
A fixed-rate mortgage is the most straightforward type of mortgage. The interest rate remains the same throughout the term of the loan, providing stability and predictability in your monthly payments.
Pros: You'll know exactly what your monthly payment will be, making budgeting easier.
Cons: If interest rates fall, you could end up paying more than you would with a variable-rate mortgage.
Variable-Rate Mortgages
Variable-rate mortgages, also known as adjustable-rate mortgages, have interest rates that can change over time.
Pros: If interest rates decrease, your monthly payments could go down.
Cons: If interest rates rise, your monthly payments could increase, making budgeting more challenging.
Interest-Only Mortgages
An interest-only mortgage permits you to pay only the interest accrued on the loan each month. The principal amount, often referred to as the 'capital', isn't required to be repaid until the term's end.
This arrangement results in lower monthly payments compared to a repayment mortgage. However, you must ensure you have a plan to repay the principal amount when the term concludes.
Pros: Initial monthly payments are lower, which can be helpful for cash flow.
Cons: You're not reducing the principal during the interest-only period, which means you'll have larger payments later on.
What additional types of mortgages exist?
The mortgage market is vast, offering a plethora of options for prospective borrowers. Here are a few more mortgage types you might want to explore:
Offset
An offset mortgage enables you to leverage your savings against your mortgage balance, thereby reducing the amount of interest you owe. The value of your savings is subtracted from your remaining mortgage balance, and you pay interest on the residual amount.
Offset mortgages are particularly beneficial if your mortgage interest exceeds the interest earned in a savings account.
Tracker
A tracker mortgage is a type of home loan where the interest rate is directly linked to an external reference rate, typically the Bank of England's base rate. This means that if the base rate changes, the interest rate on your mortgage will adjust accordingly.
If the base rate decreases, you'll benefit from lower monthly payments. Conversely, if the base rate increases, your monthly payments will rise.
This type of mortgage offers transparency, as changes in your interest rate are not at the discretion of your lender but are instead tied to the publicly known base rate.
However, the variability of the payments can make budgeting more challenging, so it's crucial to ensure you can afford potential increases before choosing a tracker mortgage.
Joint
A joint mortgage is a home loan taken out by two or more individuals, typically partners or close relatives, who share the responsibility of repayment. This type of mortgage allows co-borrowers to pool their financial resources, potentially enabling them to secure a larger loan or better terms than they could individually.
It can be an excellent solution for first-time homebuyers or those with lower incomes. However, it's important to remember that all parties are equally liable for the loan. If one party fails to meet their repayment obligations, the others are responsible for covering the shortfall.
Therefore, a joint mortgage requires a high level of trust and cooperation among all co-borrowers.
Why Choose The Mortgage Clinic?
Embarking on the journey of home ownership can feel like navigating a labyrinth, especially when it comes to understanding mortgages. But remember, you're not expected to have all the answers, and you certainly don't have to face this journey alone.
That's where we come in. At The Mortgage Clinic Ormeau Road Belfast, we're more than just a company – we're your dedicated guide, committed to illuminating the path to your financial future.
Our team is made up of seasoned mortgage advisors, each bringing a wealth of experience and a deep understanding of the mortgage landscape. But we're not just about expertise. We're about people.
We take the time to get to know you, to understand your unique situation, your dreams, and your goals. We consider factors like your income, credit score, and long-term financial plans, and we use this information to help you evaluate the pros and cons of each mortgage type.
Our aim is to equip you with the knowledge and confidence to make the best decision for you.
When you choose The Mortgage Clinic, you're not just gaining a mortgage advisor. You're gaining a partner, a confidante, someone who's in your corner every step of the way.
We're passionate about building lasting relationships with our clients. We don't just disappear after the closing date – we're here for you, providing ongoing support and advice as you settle into your new home and beyond.
Choosing the right mortgage is a big decision, one that can shape your financial future. But with our mortgage brokers on Ormeau Road by your side, you can make that decision with confidence and peace of mind.
So why wait? Reach out to us today and let's embark on your home buying journey together. We can't wait to help you turn your dream of home ownership into a reality.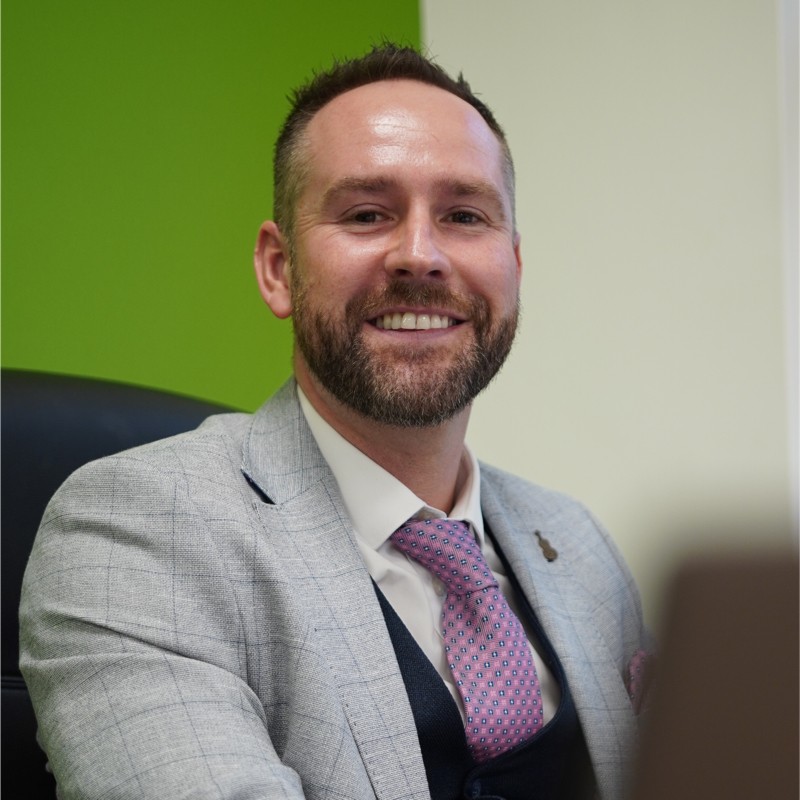 Helmut Elstner
Managing Director – Independent Mortgage Broker and Insurance Advisor
Helmut started working in financial services in early 2012 and founded The Mortgage Clinic in Belfast in early 2015. He specialises in all types of mortgages from First Time Buyer, Co-ownership, Self Build, Home Movers, Remortgages, Debt consolidation, to Buy to Let.
Three Best Rated Winner 2021
Winner Mortgage Broker of the year 2020
Top Rated Advisor 2021 on Vouchedfor