If you are thinking about selling your house you will want to read our guide explained by our mortgage advisors in Lurgan.
Although it may appear favourable to you, listing your property during an unfavourable season could result in financial loss.
For instance, in a saturated market with numerous properties available for sale, it can be challenging to make your home stand out among the competition. This situation makes it easier for buyers to negotiate the price of your property.
Conversely, if the market is experiencing a scarcity of available properties, you may be able to sell your home for a higher price due to increased competition among buyers.
In order to assist you in maximising the potential of your home sale, our team have provided answers to some critical questions to help determine whether now is the ideal time for you to sell your property.
Getting Ready to Sell Your Home
Ensuring both you and your home are adequately prepared for the selling process is crucial for a seamless transaction. Here are some steps you can take to get your home ready and attract potential buyers:
Clearing clutter: Decluttering your space creates an impression of larger, brighter rooms. Buyers are often deterred by mess and clutter, as it hinders their ability to envision the full potential of the space.
Freshening up with paint: Applying a fresh coat of paint can cover marks, revive faded walls, or introduce appealing colours, making your home appear newer, fresher, and more appealing.
Addressing necessary repairs: Attend any areas that require maintenance or minor fixes, such as filling holes in walls or unclogging drains. Taking care of these tasks can attract more buyers.
Enhancing your garden: A well-maintained garden adds more value to your property than many sellers realise. Tidy up foliage, clean patio tiles, and make your outdoor space visually appealing.
Preparation
Preparing yourself for a house sale is equally important, starting with making a positive first impression through a well-presented home. In this guide, we will cover the first step of deciding if and when you should sell your home, along with other considerations:
Assessing your finances: Estimate the costs involved in the move and sale, as well as the remaining funds after paying off your mortgage. Understanding your financial situation is crucial before making a decision. You can find more information on saving for a mortgage through relevant resources.
Choosing between renting or buying: Selling your home and opting to rent may increase overall moving expenses. However, it allows you more time to search for your next perfect home without being rushed.
Selecting an estate agent: You have the option to choose a local estate agent with a successful track record or an online estate agent, which is often a more cost-effective choice. Conducting thorough research on your selling options is essential for success.
Obtaining an Energy Performance Certificate (EPC): An EPC is a standardised document that rates a property's energy efficiency. Homeowners are required to provide this to buyers when selling their homes.
Best Time to Sell
Determining the ideal time of year to sell your house depends on various factors, including the property type and target buyers. However, in general, the following periods are considered the best times to sell:
The New Year
After the Christmas season concludes, the new year is often perceived as a fresh start, motivating individuals to begin their search for a new home.
Buying activity typically peaks in the new year and continues to grow throughout the start of spring. Prospective buyers who start viewing properties early in the year may take several months to make a final decision.
Spring
Spring is widely recognised as the prime season for buying and selling properties. Many buyers prefer to initiate the purchasing process during this time to ensure completion before the summer months.
The Easter Bank holidays provide extra time for property viewings and thoughtful consideration before making a decision. During spring, properties showcase vibrant aesthetics, and the rejuvenation of gardens adds to the overall appeal.
Autumn
The autumn season witnesses an upsurge in market activity, extending until early November. With summer holidays concluded and children back in school, potential buyers have more availability to view properties and explore housing options.
Many individuals aim to finalise their sales before the arrival of Christmas. Furthermore, individuals who have recently completed their education often begin their professional careers in early autumn and may seek to settle down near their workplaces.
It is important to note that these timeframes serve as general guidelines, and individual circumstances may vary. Assessing market conditions, local trends, and specific buyer preferences can further assist in determining the optimal time to sell your house.
Least favourable time of year to sell a property?
Summer and winter are generally considered the less optimal seasons for selling a property. During the summer, many individuals and families prioritise their summer holidays, longer evenings, and attending to their children's needs, which can limit their availability to view and make decisions on a property.
Some families prefer to have their children settled at home during the summer before the new school year begins, rather than going through a move.
Similarly, winter is also not an ideal time to sell. Buyers tend to be more preoccupied with the Christmas season and are aware that the holiday period may prolong the sale process.
The shorter daylight hours and lack of greenery in the garden can diminish the appeal of a property. Those searching for properties during winter often seek opportunities for favourable deals or bargains.
Why choose The Mortgage Clinic
As a customer seeking assistance with mortgages, choosing The Mortgage Clinic can provide several advantages, especially when considering the least favourable times of the year to sell a property.
With our expertise and personalised approach, our mortgage advisors understand the complexities of the market and can guide you through the process even during challenging seasons.
Whether it's the busy summer period when potential buyers are scarce or the winter months when the real estate market tends to slow down, our mortgage advisors in Lurgan are equipped to navigate these obstacles and find the best solutions for you.
We will work diligently to secure competitive mortgage options tailored to your specific needs, ensuring that you receive the most favourable terms even during less opportune times for selling properties.
Count on our mortgage broker in Lurgan to provide expert advice, reliable support, and a seamless mortgage experience regardless of the season.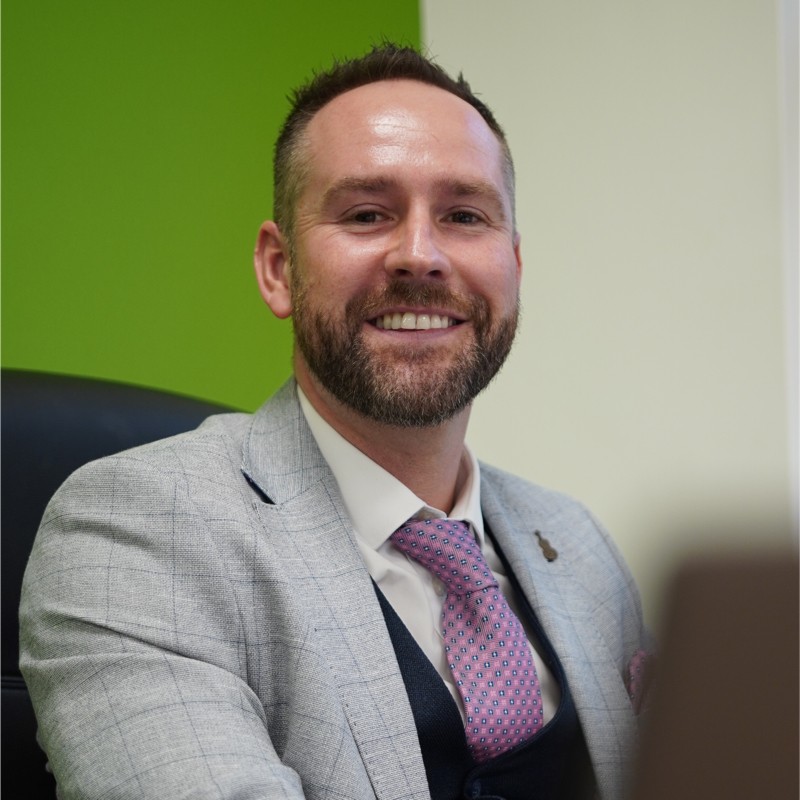 Helmut Elstner
Managing Director – Independent Mortgage Broker and Insurance Advisor
Helmut started working in financial services in early 2012 and founded The Mortgage Clinic in Belfast in early 2015. He specialises in all types of mortgages from First Time Buyer, Co-ownership, Self Build, Home Movers, Remortgages, Debt consolidation, to Buy to Let.
Three Best Rated Winner 2021
Winner Mortgage Broker of the year 2020
Top Rated Advisor 2021 on Vouchedfor