Explore all the essential information on mortgages for self-employed individuals in our convenient guide presented below explained by our mortgage advisors in Belfast.
If you are self-employed, obtaining a mortgage may present more difficulties than if you were employed by a company or organisation. This is because self-employed income is usually less stable and more uncertain than a consistent salary, causing mortgage lenders to require additional assurance that you will be able to manage monthly repayments over time.
Consequently, if you are self-employed, it is important to prepare thoroughly for your mortgage application to prevent it from being denied. It is important to remember that each failed application can negatively impact your credit score, making it more challenging to acquire a mortgage in the future. It is advisable to make a strong effort to obtain a mortgage on your first attempt.
Dispelling the Myths Surrounding Mortgages for the Self-Employed
You may be familiar with the term 'self-employed mortgage', however, the reality is that there is no distinct mortgage product designed specifically for self-employed individuals.
In essence, you have access to the same variety of mortgage options as someone who is employed on a salary. However, based on your individual circumstances, you may be presented with a more restricted selection of mortgage deals and subjected to more rigorous eligibility assessments.
Tips on mortgages for the self employed
Our mortgage advisors in Belfast have outlined below some recommendations for self-employed individuals when seeking a mortgage, as well as suggestions for optimising the likelihood of obtaining a favourable mortgage agreement.
Is it possible for your spouse to be the primary borrower for the mortgage?
While it may seem like a simple concept, it can be advantageous to have your spouse, who is employed on a fixed salary rather than being self-employed, listed as the primary borrower on the mortgage application, as there is a higher probability of their application being approved.
Even if their overall income is less than yours, the stability and predictability of their earnings may be regarded more favourably.
Show at least two years of accounts
Typically, you will need to furnish at least two years of recent financial statements, with the most recent being no more than 18 months old.
It is recommended that you engage an accountant to ensure that your accounts satisfy the requisite criteria. Additionally, you should request that the accountant provide you with a detailed explanation of the accounts so that you can speak about them confidently if requested to do so.
In some instances, lenders may request an SA302 form, which is confirmation from HMRC of the income reported by you, in place of or in conjunction with your accounts. Since these documents can take a few weeks to obtain, it is advisable to request them in advance.
Endeavour to boost your earnings
It is advisable to retain as much profit as feasible within a business.
Nevertheless, it may be worthwhile to make an exception when attempting to obtain a mortgage. Increasing the dividend of the profits paid to you can improve your application and enable you to increase your savings, allowing you to afford a larger deposit.
After acquiring your new residence, you can modify your income if you wish, as long as you can still manage the mortgage payments and other expenses.
Postpone major business changes
Lenders tend to favour stability, so if you have recently altered the structure or type of your business (such as switching from a sole trader or partnership to a limited company), it may have an adverse effect on your prospects.
If you do not want to postpone the change, it is essential to allow the new business structure to become established so that the lender can be confident in it.
Ensure that your lender is informed of your business structure, so that they have a clear understanding of your earnings and how you receive them.
Remember that lenders often have different criteria
Lenders may reject or approve a mortgage application based on how they interpret your earnings and which income they factor into their decision. This variance in approach is why one lender may decline your application while another approves it.
For example, Lender A may prioritise salary and dividends, whereas Lender B might assess your application based on your operating profit and retained profits.
Therefore, if one lender rejects your application, do not despair, another may approve it without requiring any changes to your income.
It is a wise move to consider this aspect before applying to prevent the frustration of a declined application. So, consult with your mortgage broker to identify the lender that is most sympathetic to your situation.
Important to keep in mind the different deposit bands
This advice is applicable to all mortgage applications, but it can be particularly beneficial when you're self-employed.
Depositing a larger amount reduces the repayments, and there are specific deposit bands (usually 10%, 25%, and 40%) where interest rates decrease even more.
If you're close to one of these bands, consider raising a bit more money to surpass it, as it's typically worthwhile.
Comprehensive Mortgage Support for Self-Employed Homebuyers
At The Mortgage Clinic, we specialise in helping self-employed individuals navigate the complex world of mortgages. Our mortgage advisors in Belfast understand that purchasing a home is one of the most significant investments you'll ever make, and it can be a daunting and overwhelming task.
Our team of expert mortgage advisors is dedicated to providing you with comprehensive guidance and support every step of the way. We'll work with you to complete your mortgage application, including all the necessary paperwork and documentation, making the process as seamless and stress-free as possible.
We understand that lenders can have different criteria when it comes to assessing self-employed individuals' income. That's why our team will liaise with lenders on your behalf, ensuring that your application is processed quickly and efficiently.
Don't hesitate to contact us today to initiate your mortgage application process with the premier mortgage advisors in Belfast. Let us help you navigate the complex world of mortgages with ease and make your dream of homeownership a reality.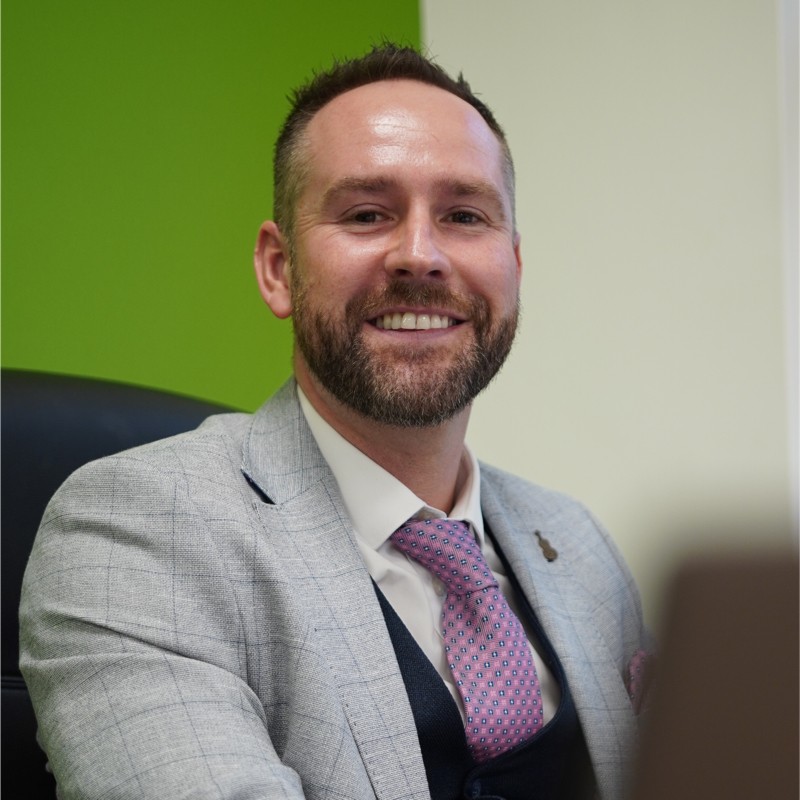 Helmut Elstner
Managing Director – Independent Mortgage Broker and Insurance Advisor
Helmut started working in financial services in early 2012 and founded The Mortgage Clinic in Belfast in early 2015. He specialises in all types of mortgages from First Time Buyer, Co-ownership, Self Build, Home Movers, Remortgages, Debt consolidation, to Buy to Let.
Three Best Rated Winner 2021
Winner Mortgage Broker of the year 2020
Top Rated Advisor 2021 on Vouchedfor