Purchasing a home is an exciting and important milestone in one's life, but it can be difficult to secure a mortgage loan. 
There are many factors that lenders consider when deciding whether or not to approve a loan, and if you don't meet their criteria, you might find yourself denied. 
Knowing what those criteria are and how to avoid them can help you get the loan you need to purchase your dream home. 
In this article, we'll discuss the most common reasons a mortgage loan is denied, so you can prepare yourself ahead of time and increase your chances of approval. 
At the Mortgage Clinic we will cover topics such as income, credit score, debt-to-income ratio, and much more. By understanding and preparing for them in advance by reading this article, you will be able to improve your chances of getting the loan you need.
Have you been denied a mortgage loan?
First things first, have you ever been denied a mortgage loan? We understand that applying for a mortgage loan can be a stressful and intimidating process. You've gathered all the required documents, filled out the applications, and waited for a response…only to be denied. 
Being denied a mortgage loan can be a huge setback, especially if you have been counting on the loan to make your dream of owning a home come true. But please don't give up hope. 
We have listed the steps you can take to improve your chances of getting approved for a mortgage loan below: 
Know your options
If you have been denied a mortgage loan, it is important to ask the lender why this is. The lender will have its own reasons, and you need to find out what they are. There may be a good reason for the decision, such as the lender having concerns about your credit history, or your income. 
If the reasons are valid, you should take steps to address the problem. If the reasons are not valid, you should consider lodging an appeal or speaking to a lawyer to see if you have any other options.
Find a second opinion
While a mortgage lender's decision is final, it is always a good idea to get a second opinion. There are several options available to you if you believe your loan application has been wrongfully rejected.
To start with, present your best case and be prepared to explain why you feel you should be approved for the loan such as a home equity loan or a personal loan. You should also make a point of starting the application process as early as possible. 
You may also want to consider a mortgage broker, who can provide you with the best advice for getting approved for the loan you need such as ourselves.
At The Mortgage Clinic in Belfast, we are familiar with all of the main lenders' lending standards, and we look out for faults and concerns on your behalf to maximise your chances of a successful mortgage application.
Credit score
One of the most crucial aspects of your financial life is your credit score, which you should monitor closely. This is because it can really affect your mortgage application. 
A good credit score can help you get approved for loans and credit cards, secure lower interest rates, and save money on insurance premiums.
But you may be asking what is a "good" credit score? And how do you know if you have one? 
Easier to get loans
Your credit score is used as a benchmark for loan approval, so it's important that you know your score and keep it in good standing. Therefore a good credit score will mean that you will be able to get a lower interest rate.
It's also important to keep your eye on your credit report to ensure that it's accurate.
There are various tools online to help you keep track of your credit score every month. We recommend Experian's free online checker which you can find here. 
When looking for a mortgage, the interest rate is one of the biggest factors that you should consider. You will be able to choose the best interest rate for your mortgage if you have a good credit score. If you have a low credit score, you might have to pay a higher interest rate for your mortgage. 
At the Mortgage Clinic, we can help you take the necessary steps to get your credit score back on track so you can be approved for a mortgage loan.
We can review your credit report and discuss the best options for rebuilding your credit. 
Our team of experienced mortgage advisors can help you understand the pros and cons of different loan options, so you can make an informed decision about the best loan for your needs.
Contact us today to learn more about how we can help you get the mortgage you need.
Down payment advice
If you're looking to buy a home and thinking about taking out a mortgage loan, you may have heard that a down payment is often key to getting your loan approved.
Unfortunately, having an insufficient down payment can be a major roadblock on the path to homeownership, and can even result in your loan being denied.
A down payment is a lump sum of money that is paid upfront when taking out a loan, and is typically a percentage of the total cost of the home. A higher down payment can reduce the amount of the loan and can also be seen as a sign of financial stability and responsibility. 
The good news is that there are a few steps you can take to make sure you have a good down payment. 
Steps you can take 
First, you should make sure that you have saved up enough to cover the down payment, as well as closing costs and other fees. 
Generally, when buying a home, many lenders require at least 20% of the house value as the down payment, but some lenders require 30% or even more. It all really depends on how much down payment you are willing to pay. 
This can seem like a daunting amount of money to come up with, but there are ways to help you save for the down payment.
You should get pre-approved for a home loan before you start looking for a house. This will help you avoid wasting time and money on a house that you can't afford.
If you're considering a mortgage, it's important to ask yourself these questions to ensure you can afford the payments.
You should also know that there are many different types of mortgages to choose from, so it's important to find one that fits your needs.
If you would like further advice, contact our team here at the Mortgage Clinic where they would be happy to assist you in answering any of your questions regarding this. 
At The Mortgage Clinic, we are here to help you make sure you have an adequate down payment for your loan. We are dedicated to helping you get the home of your dreams and will work with you every step of the way.
Inadequate income
Taking out a loan can be a stressful process. You want to make sure you can afford the loan and that your income is sufficient to support it. But how do you know if your income is enough? 
Inadequate income is a problem that affects many people around the world. It can lead to financial insecurity, stress, and other negative effects. Inadequate income can be caused by several factors, such as low wages, lack of job opportunities, or unexpected expenses. 
It can also be caused by poor budgeting or spending habits. No matter what the cause may be, it is important to take action to improve your financial situation. 
There are a few steps you can take to address inadequate income. First, it is important to identify the root cause of your inadequate income. Then, you should create a budget to ensure you are spending within your means. 
Additionally, you should look for ways to increase your income. This can include taking on a part-time job, starting a side hustle, or finding ways to reduce expenses. 
Also, you might want to start saving for emergencies so that you have money to cover any unforeseen expenses and don't have to default on any payments.
High interest rates
High interest rates can mean higher monthly payments, which can be difficult to manage if you have other financial obligations. If your payments become too high, it can make it difficult to keep up with them and lead to a mortgage denial.
In order to secure the best loan, it is important to get a financial advisor who will be able to look at your income and expenditure, and advise you on the best mortgage available for you. 
At the Mortgage Clinic, we understand the importance of securing a mortgage with a favourable interest rate. We're here to help make that process as smooth as possible.
If you have any questions, don't hesitate to reach out to us!
The duration of repayment is longer
Most mortgages in Northern Ireland are set up as repayment mortgages which means that the monthly repayments are spread over a longer period. 
If the repayment period is set up for a longer time than the required term, it could mean that the borrower will have to make higher monthly repayments than they would like to.
This will result in the borrower having to make more repayments over a longer period of time which will mean that they will have a higher overall monthly outlay.
While there are many reasons why a mortgage loan could be denied, the most common are related to credit score, income, down payment and inadequate income.
If you are looking for a mortgage loan and have been denied, it is important to understand your creditworthiness and assess if your income can adequately support the loan payments. 
Having an understanding of why your mortgage loan was denied can help you take the necessary steps to improve your chances of being approved in the future. Knowing what to expect when applying for a mortgage loan can ensure you are prepared and have the best chance of success.
If you are in Northern Ireland and are looking for mortgage advice, you can easily get in touch with us at The Mortgage Clinic.
We have many branches spanning across Northern Ireland so you are able to call in locally at your convenience or you can give us a call and our team will gladly assist you. We will be able to find the right mortgage, at the right price!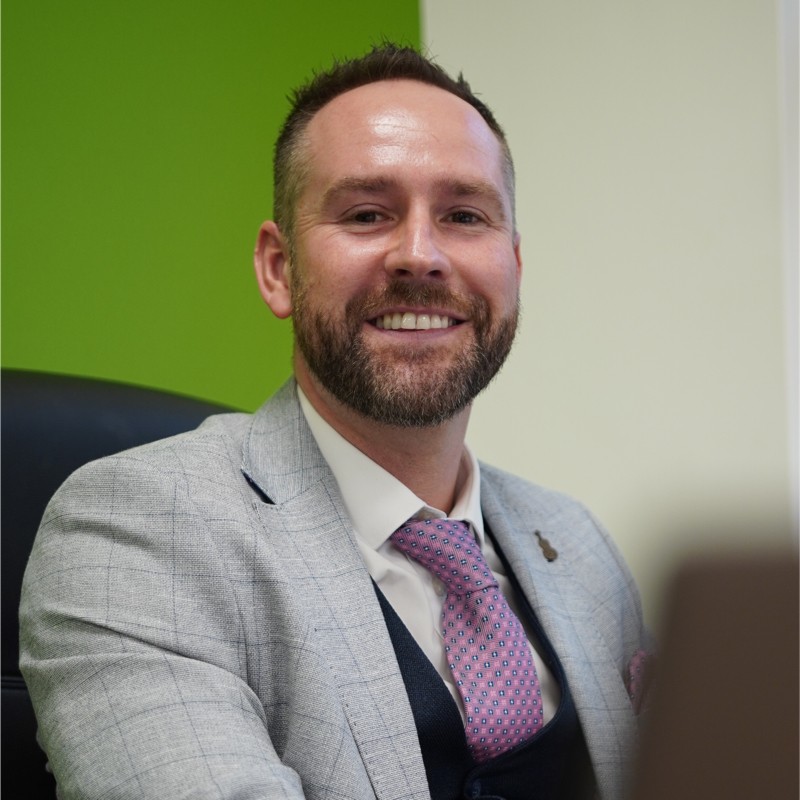 Helmut Elstner
Managing Director – Independent Mortgage Broker and Insurance Advisor
Helmut started working in financial services in early 2012 and founded The Mortgage Clinic in Belfast in early 2015. He specialises in all types of mortgages from First Time Buyer, Co-ownership, Self Build, Home Movers, Remortgages, Debt consolidation, to Buy to Let.
Three Best Rated Winner 2021
Winner Mortgage Broker of the year 2020
Top Rated Advisor 2021 on Vouchedfor