Is my credit score high enough to qualify for a mortgage? is one of the first things you ask yourself when you first consider buying a home. This is an important question because lenders can determine from your credit score whether you would be a good borrower—that is, whether you would be likely to consistently make mortgage payments or whether there was a danger you might stop making payments altogether. 
Essentially, your credit rating is made up of your financial history and indicates whether or not you have a solid track record.
However, when you learn that there is no minimum credit score needed to buy a house, things could start to seem a little murky. 
Additionally, additional elements like your age, annual income, and the credit reference bureau that is used to calculate it can also affect how healthy your credit rating is. At this point, determining if you seem to be a trustworthy borrower gets a little trickier. 
Our Mortgage Advice Belfast team suggests seeing a competent mortgage broker, such as The Mortgage Clinic Belfast, to assist you in assessing your options and choosing a package that is most appropriate for your particular set of circumstances.
We guarantee that after reading this article, you'll feel much more knowledgeable and secure about your situation and any worries you may have about what credit score you need to purchase a house.
A credit score: what is it?
As we briefly explained earlier, a credit score is a number that agencies and lenders use to assess your reliability as a borrower. It shows how well you handle your money, which in turn shows how trustworthy you would be with your mortgage payments. 
Both good and bad financial behaviours have an impact on your credit score. For instance, timely and complete payment of credit card obligations would raise your score, whereas exceeding your credit limit and skipping payments will lower it. It also considers the characteristics of the credit you borrow and the overall amount you owe.
Additionally, your age and income are taken into consideration when determining your credit score. As a general rule, it is expected that you will grow more financially stable as you age, but it's obviously advantageous if you've had a consistent sense of stability all your life. It is made in a way that you can gradually repair whatever damage your credit history may have sustained.
What credit reference agencies do mortgage lenders use?
The lack of a unified credit score measurement may come as a surprise. This is due to the fact that mortgage lenders often utilise one of three separate credit reference companies, each of which has a unique rating system:
If your credit score is between 0-560, 0-279, or 0-550, you should anticipate paying greater mortgage fees, penalties, and interest rates.
It's also important to note that lenders are not restricted to working with just one CRA; rather, they can obtain values from other organisations and utilise the average of those values to create their mortgage offerings.
What is the minimum credit score I need to get a mortgage?
In the end, getting a mortgage doesn't require a specific minimum credit score. Given that lenders will consider you to be a "low risk," it will be simpler for you to obtain a loan the higher your rating. In addition, having a higher score gives you access to better offers and interest rates, whilst a low score will leave you with few possibilities or outright rejection.
The fact that your eligibility for a home loan is not only based on your credit score must be kept in mind, though.
The amount of the mortgage deposit you're willing to put down will depend on your affordability; for example, a greater deposit may help overcome a poor credit history you may have. 
What is a bad credit score?
A terrible credit score is one that the three different CRAs classify as "extremely poor" or "poor". A score between 0-560 for Experian, 0-279 for Equifax, and 0-550 for TransUnion indicates an extremely bad credit rating. 
This is influenced by factors like if you've ever had a CCJ, IVA, or previously filed for bankruptcy, among other things. A negative credit history for payday loans and debts are other factors.
Although you might believe that having bad credit automatically disqualifies you from receiving a mortgage loan, this is not the case. Although you won't have as many alternatives as someone with good credit, we want to emphasise that there are lenders out there for every financial position.
If you have a score of 0, it may be because you have never taken out a loan, and you can raise your credit score by presenting convincing proof of this. Additionally, submitting a deposit equal to or greater than 10%-15% of the property value can improve your chances of being accepted.
How can I improve my credit score?
Make sure you're listed on the electoral roll; it's a good idea. Even if you don't intend to vote, being included on the electoral roll makes it easier for lenders to verify your name and address, which is good for your credit score. 
Second, refrain from requesting credit. Every time you apply for credit, a hard credit check is made and is visible to lenders for 6 months prior to filing a mortgage application. They will consequently think that you are a dishonest customer if you appear to rely too heavily on credit.
Make sure you don't have any bank account overdrafts. In contrast, showing them that you are a dependable borrower by paying off any outstanding debts and keeping up with your bill obligations can improve your chances of being approved. 
Additionally, make sure to regularly check your credit report to make sure all information is accurate.
Our Mortgage Clinic branches are conveniently located in multiple places within Belfast. You can find us on the Lisburn road, Ormeau Road and Ballyhackamore. 
The Mortgage Clinic Belfast is committed to assisting customers in obtaining loans regardless of their credit score and has a thorough understanding of how to obtain a mortgage. We genuinely hope that this article has clarified any lingering questions you may have had about the minimum credit score required for a mortgage.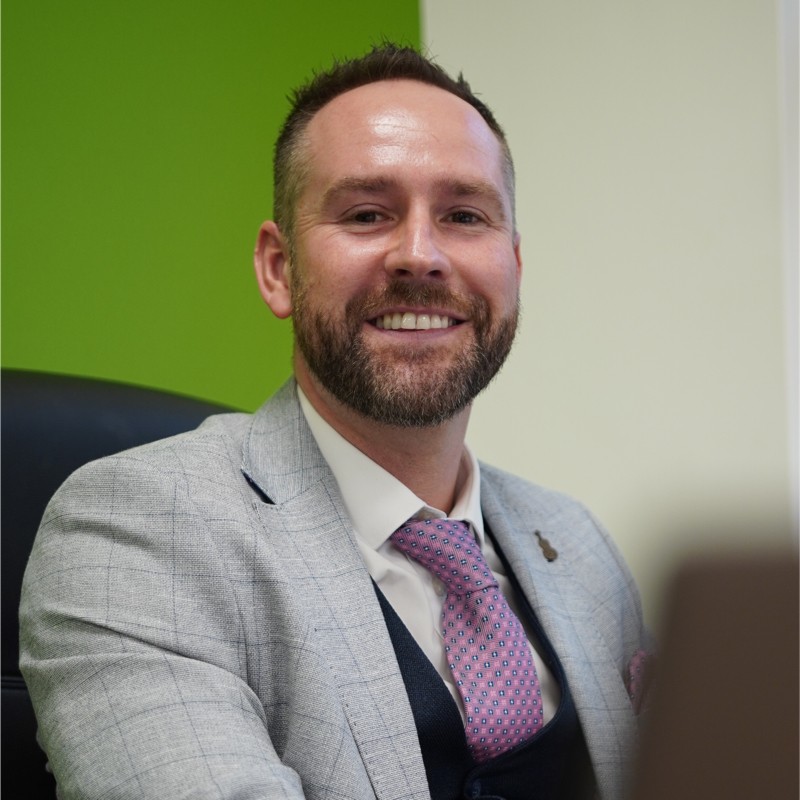 Helmut Elstner
Managing Director – Independent Mortgage Broker and Insurance Advisor
Helmut started working in financial services in early 2012 and founded The Mortgage Clinic in Belfast in early 2015. He specialises in all types of mortgages from First Time Buyer, Co-ownership, Self Build, Home Movers, Remortgages, Debt consolidation, to Buy to Let.
Three Best Rated Winner 2021
Winner Mortgage Broker of the year 2020
Top Rated Advisor 2021 on Vouchedfor