What Is A Mortgage Valuation? 
A mortgage valuation is the valuation of a property. It is a formal assessment that is carried out by an accredited valuation expert to determine the market value of your home to ensure that the value is enough to cover the mortgage in the event of a forced sale.
What Is The Difference Between A Mortgage Appraisal And A Mortgage Valuation?
While valuations are official reports prepared by a licensed valuer, appraisals are more casual assessments performed by real estate professionals. Appraisals are a free service that are by a local real estate agent as they are not regarded as "official" values, whereas valuations will normally have a fee to attain, because they include a full examination of the property's value and will clarify how the outcome was attained. 
A valuation will normally consider things like:
Location

Size

Condition of the property

Any structural flaws

Any Caveats on the land

Local council zoning 
An appraisal, on the other hand, is more likely to be based on local expertise and current sales price history in achieving the figure.
Lenders require a formal valuation on a property when evaluating the value of your home, thus it's required when buying a home during settlement and refinancing a home loan with another lender. 
Because an appraisal is more of a reference to the value of your home, it's a good place to start when trying to sell your house. An appraisal will provide you an estimate of your property's market value and will assist your real estate agent in determining what your home is likely to sell for. 
How Do Refinancing Valuations Work? 
If you're wanting to refinance your house loan, your lender will almost certainly require an updated value, just as they did when you first bought it. 
When you refinance your house loan, you're basically getting a new loan to pay off your old one. Your circumstances are likely to have changed, and your lender will normally look over your refinance application to gather up to date information on the health of your financial status, whether it's with your current or a new lender. The same must be done for your home to guarantee that, regardless of whether the value has increased or reduced, your loan-to-value ratio (LVR) remains within acceptable limits for refinancing. 
Your lender will most likely arrange for a valuation when you refinance your home. 
In rare cases, though, you may be able to obtain an independent value for your property. To arrange an independent valuation, find a certified practising valuer (CPV) and confirm with the lender that the independent appraisal will be accepted above the lender's own. It's crucial to note that, in most circumstances, the lender will arrange for the assessment at no cost to you; but, if you prefer to utilise an independent valuation, you'll most likely have to spend around £450.
When your home needs to be appraised for a refinance, you want to see it improve in value rather than drop. We'll go over some of the items valuers look for so you can get a better idea of what's required in receiving a thorough house appraisal.
Get In Touch For Mortgage Advice Belfast
What Do Appraisers Look For?
The façade and interior of the building are in good shape as well as a clean and well maintained home.
If your property has any major structural damages or repairs that need to be addressed, it is advisable to have these looked at before your appraisal, as problems might negatively affect the outcome of your valuation.
It's also crucial to remember that any unfinished repairs or home improvement projects on your house can have a negative impact on its value. During a thorough valuation, your home is inspected and appraised based on how it appears on that particular day; as a result, any unfinished work will be considered as is, rather than what it could look like when finished.
Location, Location, Location
The location of your property is taken into account in your assessment, just like it is in real estate appraisals. During the process, your appraiser will likely learn about the type of neighbourhood your property is in and what nearby facilities, such as retail centres, schools, public transportation, and parks, are available, as this might influence property demand.
The Size of Your Home
When it comes to property appraisals, the more floor space your house has, the better. Additionally, the number of bedrooms and bathrooms in your home are taken into account when determining its size, which might increase its value.
Renovating your home to add more square footage could significantly raise the value of your home.
How to Prepare for a Home Valuation or Appraisal
Your lender will almost certainly order a property valuation as part of a home loan or refinance application. A valuer will need to visit the property to assess the interior and exterior of your home as well as the land for a complete valuation.
If you own the property and are having the valuation done as part of the re-mortgaging process, you can improve your valuation experience by properly preparing for the inspection by:
Maintaining
Cleaning and decluttering your home can make a big difference in how it looks during an inspection. This can entail short cleaning and tidying on the inside as well as gardening and landscaping on the outside.
Documentation
If possible, give a copy of the building blueprints to the person carrying out the valuation, since this will aid their inspection and speed up the procedure. Council rates notices and/or land tax values are examples of other documents that may be useful.
List the features of the property
Preparing a list of your property's features ahead of time will help you throughout the valuation process by highlighting elements of your property that could otherwise go unnoticed.
These simple procedures will help you prepare for your appraisal and make the process go more smoothly, all while potentially increasing the overall worth of your home.
At The Mortgage Clinic, we will help you with the processes of mortgages, valuations, appraisals and give you the advice that best suits your situation. We are the the mortgage advisers Belfast.
We also have mortgage advisors Lurgan and Lisburn that can help you if that is where you are situated.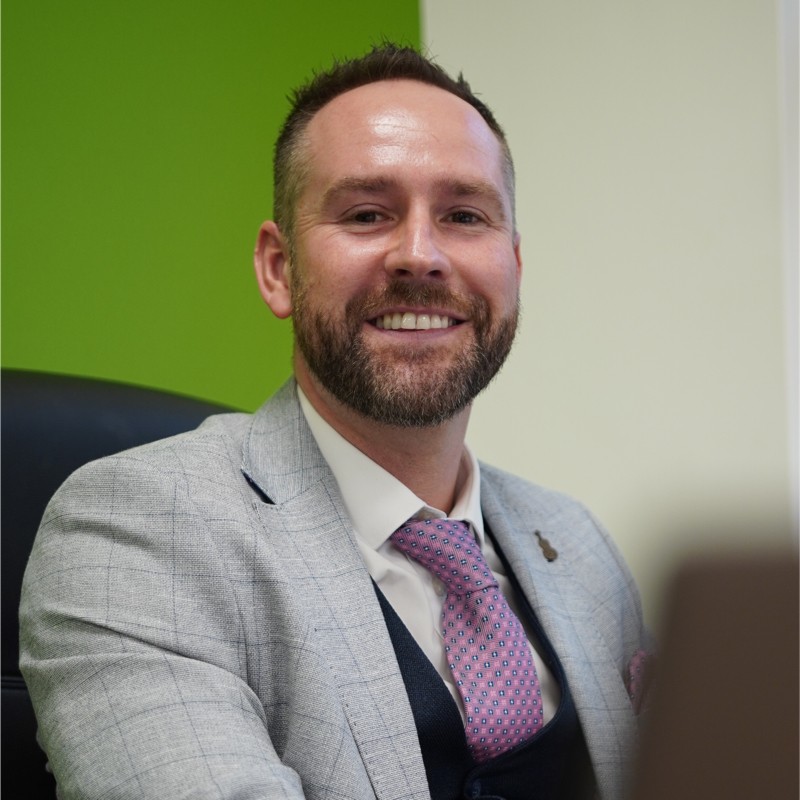 Helmut Elstner
Managing Director – Independent Mortgage Broker and Insurance Advisor
Helmut started working in financial services in early 2012 and founded The Mortgage Clinic in Belfast in early 2015. He specialises in all types of mortgages from First Time Buyer, Co-ownership, Self Build, Home Movers, Remortgages, Debt consolidation, to Buy to Let.
Three Best Rated Winner 2021
Winner Mortgage Broker of the year 2020
Top Rated Advisor 2021 on Vouchedfor