There is a significant probability that you may have to pay Stamp Duty Land Tax to the government if you are purchasing real estate in the UK. The cost of the property being purchased and your circumstances as a homebuyer will determine whether or not you must pay the tax and how much you will owe.
Looking for mortgages in Belfast? Here at The Mortgage Clinic we hope to provide you with an overview all about this home tax in this article by providing answers to some often asked queries. 
What is Stamp Duty?
The tax you must pay when purchasing a property in the UK with a specified value is known as Stamp Duty Land Tax (in England and Northern Ireland), LBTT (in Scotland), and LTT (in Wales).
Unless you are eligible for first-time buyers relief, you must pay Stamp Duty on residential properties costing more than £250,000.
If you qualify as a first-time buyer, you will not have to pay Stamp Duty on purchases of homes up to £425,000 and will only have to pay a reduced rate on homes up to £625,000.
Regardless of whether you purchase a property outright or with a mortgage, this tax is applicable to both freehold and leasehold properties.
How much is Stamp Duty in England and Northern Ireland?
There are various Stamp Duty rate bands.
The portion of the purchase price of the property that falls inside each band is used to determine the tax.
Unless you are a first-time buyer, you must pay this tax on every acquisition of your primary residence that costs more than £250,000.
How it affects First-Time Buyers
In England or Northern Ireland, first-time buyers are exempt from paying Stamp Duty on homes up to £425,000.
If a person is buying their only or primary residence and has never owned a freehold or had a leasehold interest in a residential property in the UK or abroad, they are considered first-time buyers.
You will not be charged this tax on the first £425,000 of a property up to a cost of £625,000. After that, you'll have to pay up to £200,000 in Stamp Duty at the applicable rate of 5% on the remaining sum.
Stamp duty for non-residents 
For homes costing more than £40,000, non-UK residents who purchase real estate in England or Northern Ireland may be required to pay an additional 2% on top of the current rates.
When do you have to pay Stamp Duty?
A Stamp Duty Land Tax (SDLT) return must be filed and any SDLT owed must be paid within 14 days.
HMRC may impose fines and interest if you fail to file a return and pay the tax within 14 days.
Paying Stamp Duty
You can do the tax return and any payment yourself, but typically your solicitor will take care of it for you.
You are in charge of making sure everything is submitted on time in either case.
Even if you won't have to pay any tax, you must still file a return (unless you are exempt).
When is stamp duty exempt?
In certain situations, stamp duty might not be required. Many instances could be:
Generally speaking, transfers of property made in accordance with a court order during a separation, divorce, or dissolution are exempt. A pair will be considered an unmarried couple for the purposes of the SDLT if they decide to permanently split without a judicial order.

If no other consideration is given, property left under the terms of a will may not be subject to SDLT. Normally, no notification to HRMC is necessary in this situation.

As long as there is no outstanding mortgage on the property, if you gift your house to someone else, they won't have to pay SDLT on the market value of the property. If you assume all or a portion of an existing mortgage, SDLT may be due on the portion of the mortgage's value that exceeds the applicable SDLT level.
We at The Mortgage Clinic Belfast are dedicated to assisting you in finding the home of your dreams. Contact us right away to get the process of buying a home started. We can address all of your concerns and the other steps involved in purchasing a home.
Our team are conveniently located in multiple places within Belfast. You can find us on the Lisburn road, Ormeau Road and Ballyhackamore.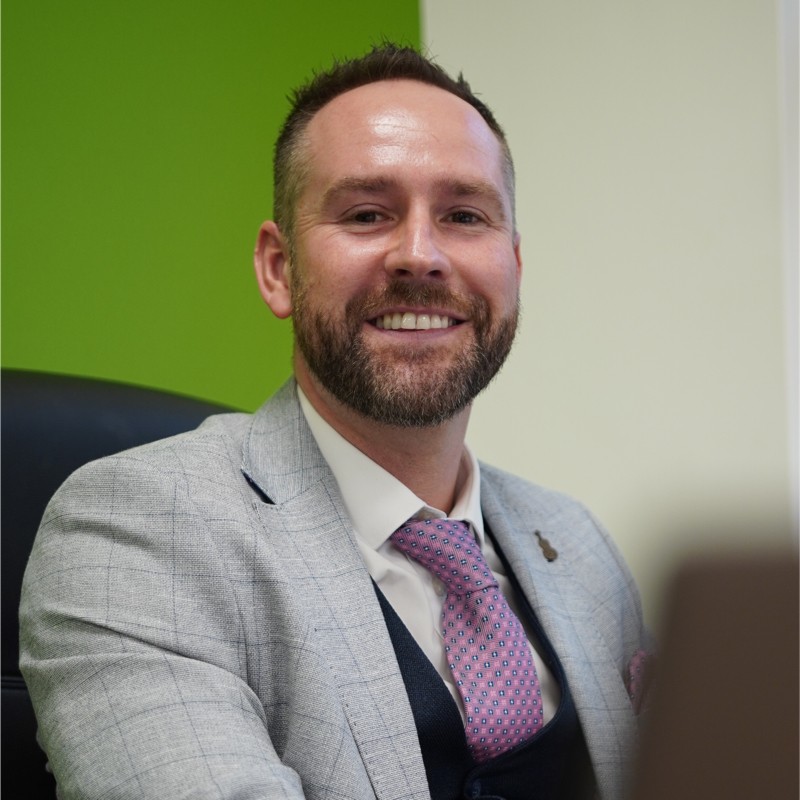 Helmut Elstner
Managing Director – Independent Mortgage Broker and Insurance Advisor
Helmut started working in financial services in early 2012 and founded The Mortgage Clinic in Belfast in early 2015. He specialises in all types of mortgages from First Time Buyer, Co-ownership, Self Build, Home Movers, Remortgages, Debt consolidation, to Buy to Let.
Three Best Rated Winner 2021
Winner Mortgage Broker of the year 2020
Top Rated Advisor 2021 on Vouchedfor