Perhaps you've heard of Buy to Let mortgages and might even be thinking about this option. However, there's another alternative known as Let-to-Buy, enabling you to buy a new home while renting out your existing property. In this guide, we'll delve into the world of Let-to-Buy mortgages, a subject that our mortgage broker in Cookstown may assist you with. 
These mortgages have specific eligibility requirements, but if you qualify, they can be a beneficial financial tool. Join us as we take a closer look at Let-to-Buy mortgages and why they might be the right choice for you.
What is a Let-to-Buy Mortgage?
A Let-to-Buy mortgage isn't the same as a Buy to Let mortgage. The primary distinction is that with Let-to-Buy, you lease your current home while simultaneously purchasing a new one to reside in.
Essentially, this involves refinancing your current property with a Buy to Let mortgage while securing a residential mortgage for your new home.
The Let-to-Buy process is more intricate than a standard Buy to Let transaction due to two main factors:
Juggling two distinct mortgage agreements.

Transitioning into a landlord role and ensuring your property aligns with rental regulations.
Opting for a Let-to-Buy mortgage can be advantageous if:
You're pressed for time to relocate and can't wait to sell your current home.

Selling your present property isn't feasible for specific reasons.

You're planning to purchase a home with a new partner but want to maintain full ownership of your current residence.

You have to move but plan on returning to your original property down the line.
Calculating a Let-to-Buy mortgage involves considering two main factors:
Affordability Assessment for the New Residential Mortgage: This looks at your financial capability to manage the mortgage for the new property you intend to live in.

Rental Cover Threshold for the Existing Property: This ensures that the rental income from your current property, which you plan to rent out, meets the lender's requirements.
In essence, the Let-to-Buy process is quite direct in this regard. You'll need to meet the same criteria as you would for obtaining traditional mortgages separately.
The complexity in a Let-to-Buy arrangement arises when transitioning your current residential mortgage to a Buy to Let product while simultaneously securing a new residential mortgage for your planned move. Timing is crucial here.
This approach can be beneficial for borrowers who have Early Repayment Charges (ERCs) and want to avoid paying this additional cost when paying off the mortgage. In some instances, this may not be feasible, and finding an alternative lender might be necessary.
Eligibility Criteria
The process of switching to a Let-to-Buy mortgage can be intricate, with many variables to consider. Therefore, your broker might need to find a specific Let-to-Buy mortgage product that caters to all aspects of the transition, enabling you to move into a new home and rent out your existing property smoothly.
The eligibility criteria for Let-to-Buy mortgages typically include:
Borrowing Limitation: Most lenders will restrict your borrowing to 75% of your current property's value, although some may allow up to 80%.

Rental Income Assessment: You must show that the rent you'll generate from your existing property will exceed your mortgage payment. Usually, the lender's valuer will conduct this rental assessment.

Proof of New Residence Purchase: You must provide evidence that you are buying a new property to live in while converting your existing property to a Buy to Let.

Use of the Same Legal Representatives: It's generally required to use the same conveyancers or solicitors for both transactions.

Age Limitation: Most lenders will require you to be under the age of 70, although some may have more flexible age criteria.
Meeting these criteria ensures a seamless transition and aligns with the lender's requirements for a Let-to-Buy mortgage.
Deposit Requirements
When undertaking a Let-to-Buy transaction, it's crucial to have sufficient equity or deposit in both properties upon completion.
For the Remortgage of Your Existing Property: In most cases, the loan-to-value requirement for the remortgage is met by the existing equity in your property. Depending on your chosen Buy to Let lender's minimum equity level, you may need to increase your equity by contributing funds from personal sources.

For Your New Residential Mortgage: Lenders typically require a minimum deposit of

5%

of the purchase price. However, your mortgage affordability may necessitate a larger deposit.

Assessing Cost vs Benefit: It's wise to evaluate the amount of deposit you put down on a mortgage. For instance, a residential mortgage with a 10% deposit usually has a lower interest rate than one with a 5% deposit. You might offset a higher deposit with ongoing monthly savings.
Can I Let-to-Buy with the Same Lender?
Yes, it's possible to secure both mortgages with the same lender if they offer Let-to-Buy and residential mortgage products.
However, in many instances, it might be advantageous to choose a separate lender for your Buy to Let mortgage and your new residential mortgage. Since Buy to Let and residential mortgage products differ, some lenders may offer more competitive rates on one product over the other.
By exploring options with more than one lender, you could realise significant savings over the mortgage terms. It's advisable to consider using a whole-of-market broker, like Boon Brokers, to search the market for you.
If the broker is reputable and doesn't charge fees, you'll have access to professional service at no additional cost to you.
Speak to a Let-to-Buy

Mortgage Broker in Cookstown

Let-to-Buy mortgages are complex and frequently time-sensitive. The requirement to use the same solicitor for both mortgages is designed to ensure that completion occurs precisely when needed.

At The Mortgage Clinic, our specialised Let-to-Buy mortgage brokers are here to guide you through this intricate process. Our mortgage broker in Cookstown compares the market, offers tailored advice, and finds ways to help you save money.

Navigating the Let-to-Buy mortgage landscape doesn't have to be daunting. Contact our mortgage broker in Cookstown and book your Let-to-Buy mortgage consultation today. We're committed to making the process as smooth and straightforward as possible for you.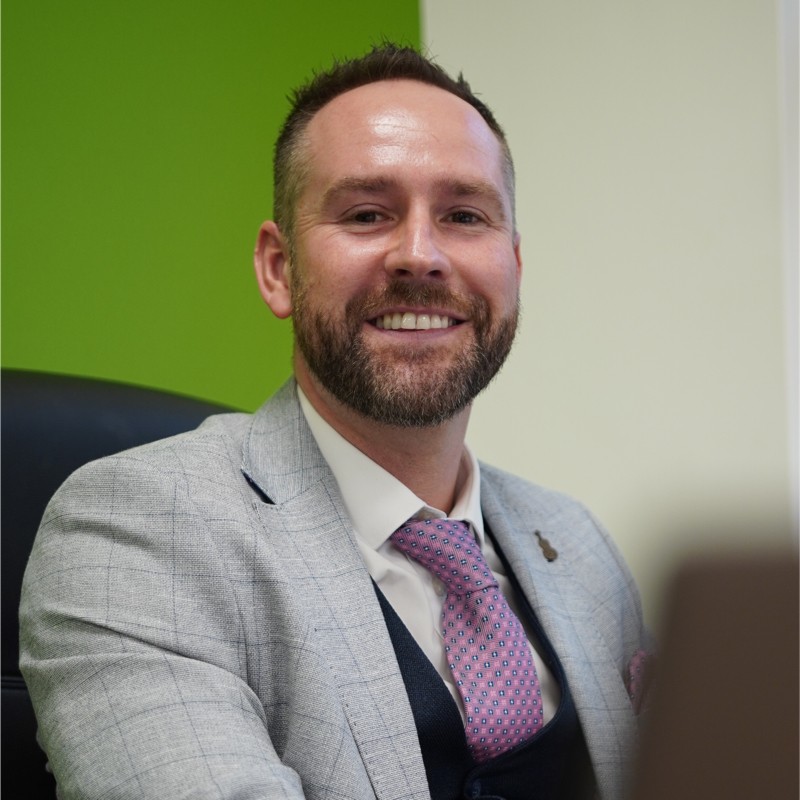 Helmut Elstner
Managing Director – Independent Mortgage Broker and Insurance Advisor
Helmut started working in financial services in early 2012 and founded The Mortgage Clinic in Belfast in early 2015. He specialises in all types of mortgages from First Time Buyer, Co-ownership, Self Build, Home Movers, Remortgages, Debt consolidation, to Buy to Let.
Three Best Rated Winner 2021
Winner Mortgage Broker of the year 2020
Top Rated Advisor 2021 on Vouchedfor