For first-time purchasers aiming to acquire a property, the process can seem daunting. The uncertainty surrounding the myriad of choices can amplify these apprehensions. However, the uplifting news is that there are numerous solutions offered by lenders tailored for newcomers. It becomes easier to understand the diversity of mortgage packages, the necessary initial deposit, and the potential interest rates with the help of our mortgage advisors on Lisburn Road in Belfast. Let's delve deeper.
Mortgages with Minimal Deposits
A significant hurdle for first-time purchasers is accumulating enough for an initial deposit. In the past, it was standard practice for lenders to demand a minimum of 10% as a deposit for a home loan.
Considering a 10% deposit on a £25,000 property in 1975 was feasible, the escalating property values soon rendered this out of reach for many first-time entrants.
Nowadays, lenders have adapted, permitting deposits as low as 5% for a mortgage. In practical terms, this is a substantial shift. For instance, a 5% deposit on a £200,000 property equates to £10,000, a stark contrast to the previous 10% requirement, which would have been £20,000.
Fixed Rate Options
Once you've successfully gathered your deposit, the journey doesn't end there. The subsequent crucial decision involves selecting the type of mortgage and the interest rate structure that aligns best with your financial objectives. Lenders typically present two main options: fixed rate mortgages and tracker rate mortgages.
Fixed rate mortgages offer stability and predictability. Here, the interest rate is set in stone at the outset and doesn't waver during the agreed term of the mortgage. To illustrate, if you decide on a 5-year fixed rate, you can rest assured that your interest rate will remain unchanged for the entirety of that half-decade period.
For individuals who like to budget with confidence and know their monthly payments won't change, this stability might be a blessing.
Tracker Rate Mortgages
Tracker rate mortgages are intrinsically linked to the Bank of England's base rate, serving as a form of variable interest rate. This means that as the Bank of England adjusts its base rate, the interest on your tracker rate mortgage will adjust in tandem, either increasing or decreasing based on the prevailing rate.
The inherent variability of tracker rate mortgages can be a double-edged sword. On one hand, the ever-changing nature of the interest rate can be a cause for concern for some borrowers.
The inability to predict monthly repayments with absolute certainty can be unsettling, especially for those who value financial stability and the comfort of a predictable monthly budget.
However, there's a silver lining to tracker rate mortgages. They frequently come devoid of Early Repayment Charges. This can be particularly advantageous if you're keeping a close eye on the market and foresee a potential drop in general mortgage interest rates in the upcoming months or years.
With a Tracker, you're granted the leeway to transition to a more attractive mortgage deal available in the market, all while incurring minimal to no additional costs. This flexibility can be a significant benefit for proactive borrowers looking to capitalise on favourable market shifts. Our mortgage advisors on Lisburn road Belfast will of course advise if a tracker mortgage would be suitable for your circumstances.
What's the Optimal Deposit for a First Time Home Buyer?
As a rule of thumb, the more substantial the deposit you can contribute towards your mortgage, the more advantageous it becomes. A heftier deposit often opens doors to a wider range of lenders and can secure a more favourable interest rate. However, as previously mentioned, there are tailored solutions for those who find it challenging to amass a large initial deposit.
What Borrowing Capacity Does a First-Time Homebuyer Have?
The amount a first-time buyer can secure largely depends on their annual income. Typically lenders grant loans up to 4.5 times the buyer's yearly salary, though some might offer up to 5 times.
To illustrate, if a buyer with an annual income of £50,000 approaches a lender that uses the 4.5 times multiplier, they could be eligible for a mortgage amounting to £225,000.
However, it's crucial to note that this amount represents the maximum threshold for that particular lender. If the buyer has other financial commitments, like a car loan, the actual mortgage amount might be less than the maximum limit.
Additionally, the duration of the mortgage term chosen can influence the borrowing capacity. Generally, shorter terms equate to reduced borrowing amounts.
Steps to Secure a Mortgage for First-Time Homebuyers
Our mortgage advisors on Lisburn road Belfast will initiate a comprehensive review to grasp your unique financial landscape. Based on this assessment, they'll offer recommendations and additional guidance to enhance your mortgage prospects.
Opting for a Government Scheme
When leveraging a government-backed mortgage scheme, it's essential to first obtain a Decision in Principle (also referred to as an Agreement in Principle).
Only after securing this can you move forward with a full mortgage application under the scheme's guidelines.
Choosing a Traditional Route
If you're not tapping into a government scheme, the Decision in Principle step can be optional. However, it's generally wise to secure one, ensuring you stand a solid chance of mortgage approval before diving into the full application process.
Complimentary Consultation at The Mortgage Clinic
At The Mortgage Clinic, we pride ourselves on being a comprehensive Mortgage and insurance Brokerage, dedicated to serving the diverse needs of our clients. Understanding the complexities and nuances of the mortgage landscape, especially for first-time homebuyers, can be daunting. That's why we offer a complimentary consultation to guide you through the process.
Our mortgage advisors on Lisburn Road in Belfast are dedicated to your individualised guidance and solutions that are appropriate for your particular situation. Whether you're taking your first step onto the property ladder or seeking insurance guidance, we're here to assist.
Don't hesitate to connect with us for an in-depth and dedicated discussion about first-time homebuyer mortgages and more.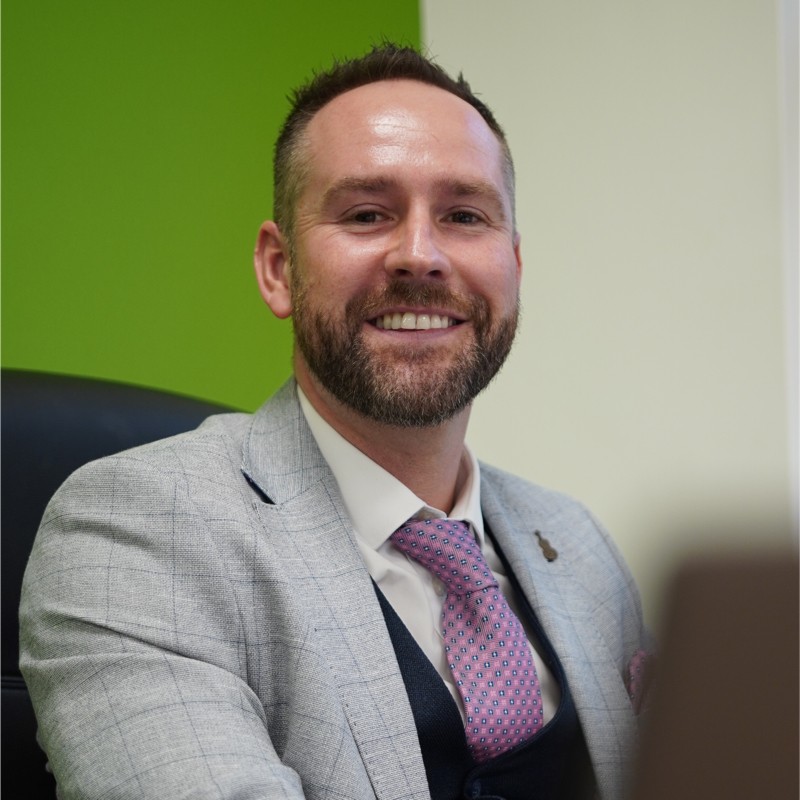 Helmut Elstner
Managing Director – Independent Mortgage Broker and Insurance Advisor
Helmut started working in financial services in early 2012 and founded The Mortgage Clinic in Belfast in early 2015. He specialises in all types of mortgages from First Time Buyer, Co-ownership, Self Build, Home Movers, Remortgages, Debt consolidation, to Buy to Let.
Three Best Rated Winner 2021
Winner Mortgage Broker of the year 2020
Top Rated Advisor 2021 on Vouchedfor