If you're considering taking out a mortgage and seeking guidance from a mortgage advisor in Belfast, you're not alone. However, with so many options and factors to consider, it's essential to know where to begin.
Before speaking with a mortgage advisor in Belfast, there are several crucial steps you need to take to ensure that you get the best possible deal. By preparing ahead of time, you can save time and reduce stress during the mortgage application process.
Research the market
When you're shopping around for a mortgage, it's important to understand the different types of brokers available. A mortgage broker's job is to act as an intermediary between you and the lender, helping you find the best loan for your needs.
There are several types of mortgage brokers, from traditional brokers who work with a variety of lenders, to online-only brokers who specialise in specific loans.
Researching the market and choosing a mortgage broker that's right for your needs will help ensure that you get a loan that meets your needs and helps you save money in the long run.
At the Mortgage Clinic, our team of specialised mortgage brokers in Belfast can give you advice on the best mortgage for your needs, and will help you to find the best deal.
They will help you to find and apply for the best mortgage and they will help you to make the process easier.
Our Mortgage advisors in Belfast can also negotiate the best mortgage rates and terms that suit your needs as well as your budget.
Look for an advisor who gives you individual attention
It's important to choose a lender that you can trust, but more importantly one that will be there to help you throughout the entire process. It's also important to find a broker who gives you individual attention.
A good mortgage advisor in Belfast will have your best interests at heart. They will work hard to get you a mortgage that you can afford, and they will be on your side throughout the entire process.
At our company, we understand that every individual's financial situation and requirements are different. That is why we adopt a personalised approach when it comes to offering our services.
We strive to gain a comprehensive understanding of your unique circumstances, taking into consideration your financial goals, credit history, income, and expenses, among other factors.
By doing so, we can provide tailored advice and recommendations that suit your specific needs and preferences. We understand that purchasing a home is a significant investment, and we aim to ensure that our clients make informed decisions that align with their financial objectives.
Good reputation in the market
When hunting for a broker, it is important to find one that has a good reputation in the market. It is also important to make sure that the broker is regulated and that they have a good reputation.
It is also important to make sure that the broker has a good knowledge of the market and that they can find the best mortgage for you.
Our track record speaks for itself – we are the leading Mortgage Advice company in Belfast and beyond, with a five-star rating on Google from our satisfied customers.
By choosing us, you can be confident that you are receiving trusted advice from a reputable source.
We pride ourselves on our extensive knowledge of the lending criteria for all of the major lenders. This means that we are well-equipped to identify potential pitfalls and problems in your mortgage application process and address them on your behalf.
By utilising our expertise, we increase your chances of having a successful mortgage application and ensure that you obtain the best mortgage deal available to you.
Check the qualification of the broker
Mortgages are not something that should be taken lightly, and it's essential to find a mortgage broker you can trust. The reality is that there are many mortgage brokers out there, so how can you be sure that you're choosing the right one for you?
One of the first things you should do is to check the qualification of the broker, whether he has professional memberships and certificates that are relevant to your individual needs.
These are some of the most important factors, but you should also make sure that the business is regulated by the Financial Conduct Authority. If a mortgage broker is regulated by the FCA, you can be sure that he will operate in a fair, transparent way, and that you will be protected in the event of any problems arising.
At The Mortgage Clinic, we operate under the name of The Mortgage & Finance Clinic Ltd, which is authorised and monitored by the Financial Conduct Authority. Our company registration number is 784955.
Be prepared
Buying a house can be a daunting process, and one of the most important steps is securing a mortgage. A mortgage broker can help you make sense of the paperwork required for the application, but it's up to you to ensure you have all the information they need.
It's important to be prepared and organised so that when you meet with your mortgage broker, you don't waste time searching for documents or answering questions that could have been answered in advance.
To help you get organised and ready to present all the paperwork necessary for your mortgage application, here are some tips to make sure you're prepared.
Bring your ID and proof of income
A mortgage broker will ask you to provide them with your ID and proof of income, so make sure you have all of that ready when you go to meet with them.
Make the content sound as it was written by a casual blogger with his own words, deliberately writing not perfectly structured sentences from time to time.
Prepare documents for your mortgage broker
You will need to bring all of the documents that the broker has requested, or they will not be able to move forward with your application.
If you are asked for certain documents, such as a P60 form, or a Tax Return, you will need to make sure that you do have them all ready to present to your broker.
It's always a good idea to gather all of your documents together and get them in order before you start the application process, that way you'll know that you have everything you need, and you can just send them off to your broker when you're ready.
Various mortgage types
Being knowledgeable about the various mortgage types, including fixed, variable, and tracker mortgages, is an important part of selecting the best type of mortgage for your needs.
We have explained these in our previous article which you can find here.
Be clear about your needs
Have you ever had the feeling that you don't know what you want? That you are just going through the motions, hoping it will all work out in the end? You are not alone.
We all feel this way sometimes. But, if you want to make progress in life, it's important to be clear about what you need and what you want to achieve.
Let's set things in motion
At The Mortgage Clinic, we understand that purchasing a home is one of the most significant investments you'll ever make. It can be a daunting and overwhelming task to navigate the world of mortgages, which is why we are dedicated to providing you with comprehensive guidance and support every step of the way.
By partnering with The Mortgage Clinic, you can have peace of mind knowing that we'll guide you through the entire mortgage process, from start to finish. We will work with you to complete your mortgage application, including all the necessary paperwork and documentation, making the process as seamless and stress-free as possible.
Our team will also liaise with lenders on your behalf to ensure that your application is processed quickly and efficiently.
Before speaking with one of our mortgage advisors, it's essential to prepare. By having a clear understanding of your financial situation, including your income, expenses, and credit score, you'll be in a much better position to make informed decisions regarding your mortgage.
Our team can help you assess your financial situation and provide guidance on how to improve your credit score if necessary.
With these steps taken, you'll be in a much better position to make the right decision when it comes to your mortgage.
Don't hesitate to contact us today to initiate your mortgage application process with the premier mortgage brokers in Belfast and Mortgage broker in Lurgan.
Let us help you navigate the complex world of mortgages with ease and make your dream of homeownership a reality.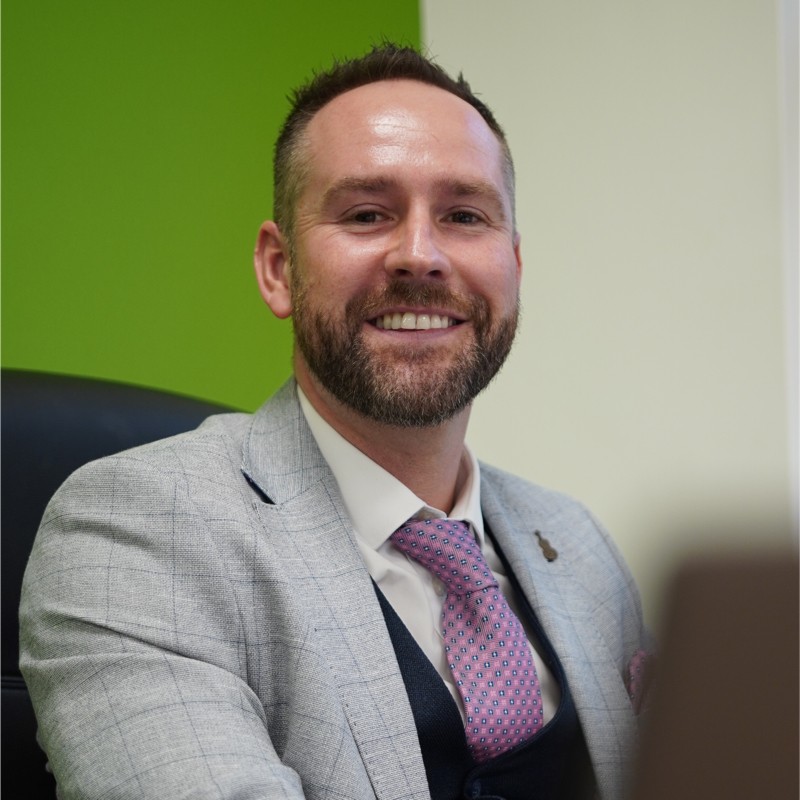 Helmut Elstner
Managing Director – Independent Mortgage Broker and Insurance Advisor
Helmut started working in financial services in early 2012 and founded The Mortgage Clinic in Belfast in early 2015. He specialises in all types of mortgages from First Time Buyer, Co-ownership, Self Build, Home Movers, Remortgages, Debt consolidation, to Buy to Let.
Three Best Rated Winner 2021
Winner Mortgage Broker of the year 2020
Top Rated Advisor 2021 on Vouchedfor